by Andries Jansen and Frederik Janssen |
Luxury Lifestyle Furniture
Hello good people, welcome back to our blog!
To start the year of 2021, Bukit Vista Community Team had done a great talk with one of the friendly representatives from Jansen Furniture. We were very glad to have a talk with Bu Tya as the sales team and would be more delighted to share the experience with you!
Who is Jansen Furniture?
Jansen Furniture is an international company owned by Andries Jansen and Frederik Janssen from Netherlands. Since 1981, Jansen has evolved and became a credible furniture company that has managed many projects from all over the world. "Luxury furniture and lifestyl" is brought by this 40-year-old company along with their products which no doubt satisfied the market and clients. With offices in Netherland, Hongkong, Canada, and Indonesia, their dealers are also distributed in many countries and the only Jansen's factory is located in Indonesia. Since they have many international and national projects, it means that a lot Jansen Furniture products are exported. They also specialized in custom design to meet the need of their client. You could have your dream furniture design and Jansen Furniture will make it happen.
Let's get to know Jansen more by scrolling the page down and you will find yourself drowned by their amazing products.
High-End Luxury Products
Jansen's luxury furniture pieces and decorative accessories are inspired by history. Classic, transitional and mid-century modern furniture and interior styles will provide you with an elegant living experience amidst quality furniture and decorations. Classic furniture, why not?
As a company that rooted in culture and its luxury, Jansen Furniture offers premium quality products. They use the finest high-quality materials from Europe and produce sophisticated furniture with the help of the imported modern machines they owned and well-skilled craftsmen and artisans to detail everything.
You might consider to have their products after you see their perseverance and commitment which portrayed in their various products.
What Make Jansen Furniture Unique?
Jansen Furniture is not just any company that produce common furniture. Their primary concerns are clients' convenience and the quality maintenance of their products. Imported machines and materials give more luxury touch on Jansen's. In this modern world where everyone uses machine, Jansen Furniture still appreciate the work of man. Working along with the craftsmen and artisans, Jansen succeeds in creating lively products. Every steps in the furniture making is always carried on and guaranteed to be long lasting products.
Product Highlight
Jansen Furniture offers a number of well-developed collections. You can find some specialist artisan products such as exotic wood veneer and mosaic, hand-carved ornamental pieces, hand-painted chinoiserie, and the antique mirrors. These products are among the finest in the world.
The painting you see on their furniture is painted by the skilled artisans, no use of machine. You could feel the painting is alive and vibrant. These are manmade creations!
Chinoiseries is one thing, you'll see another aesthetic useful products in Jansen Furniture. Using computerised machine to details everything precisely, Jansen is able to create veneer and mosaic design. In addition, their craftsmen are the one who will execute each part of the product design.
Using the eglomise technique, Jansen Furniture tries to make a unique classic style. Eglomise technique is the technique of gilding the reverse side of a piece of glass. They transform the clear glass using some chemicals and create these antique products.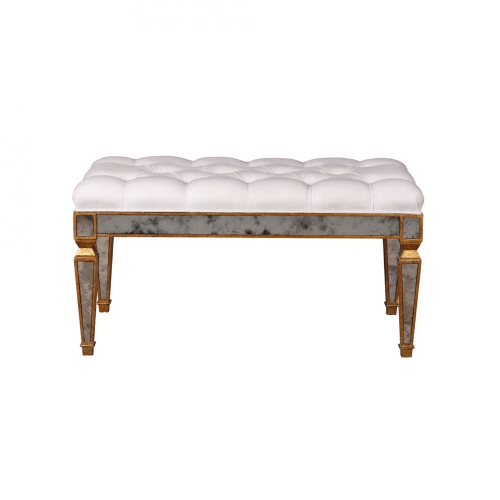 It's not gold paint yet gold paper in which Jansen's craftsmen applied one by one on the table legs or on their other furniture. The gold color will last longer rather than using gold paint. High quality gold materials indeed.
Looking at these comfy sofa and beds produced by Jansen Furniture would likely make you feel at ease and relax. The foam and the materials are specially imported from Europe to give you the homey feeling.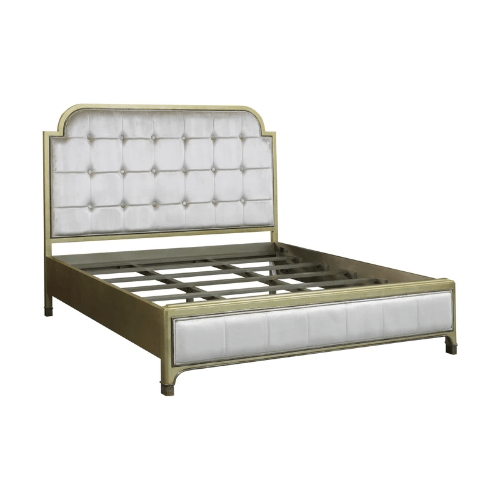 Let's keep in touch with Jansen Furniture
Feel free to contact Jansen Furniture if you are interested in their products. You can also contact us first, and we will connect you with Jansen Furniture. Curious to see more products? Go and check their website:
You can also tune in to all of our inspiring discussions with Jansen Furniture through the Bukit Vista C-Talk #16 event.
May the lux bring you luck!
See you on our next blog, everyone!