BrandLogo
Main logo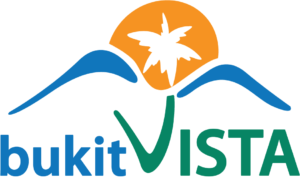 Sub logo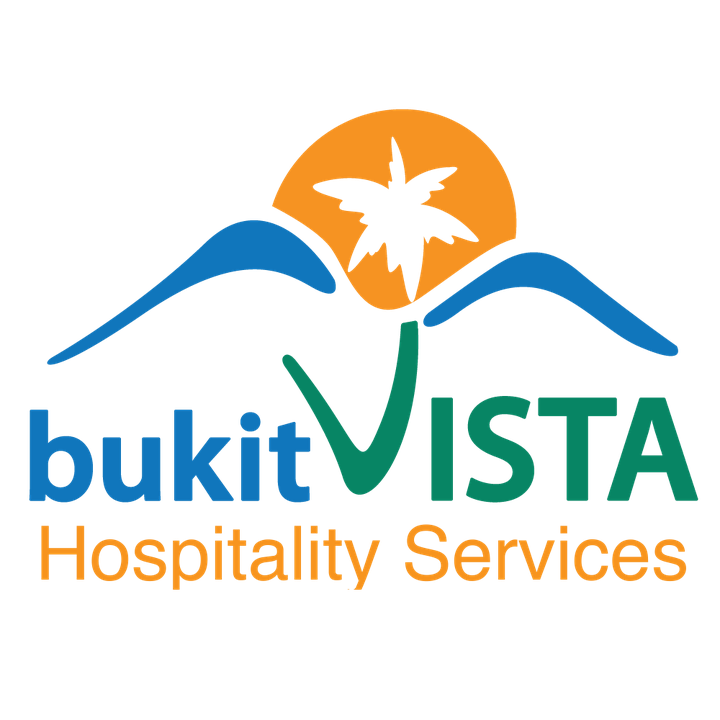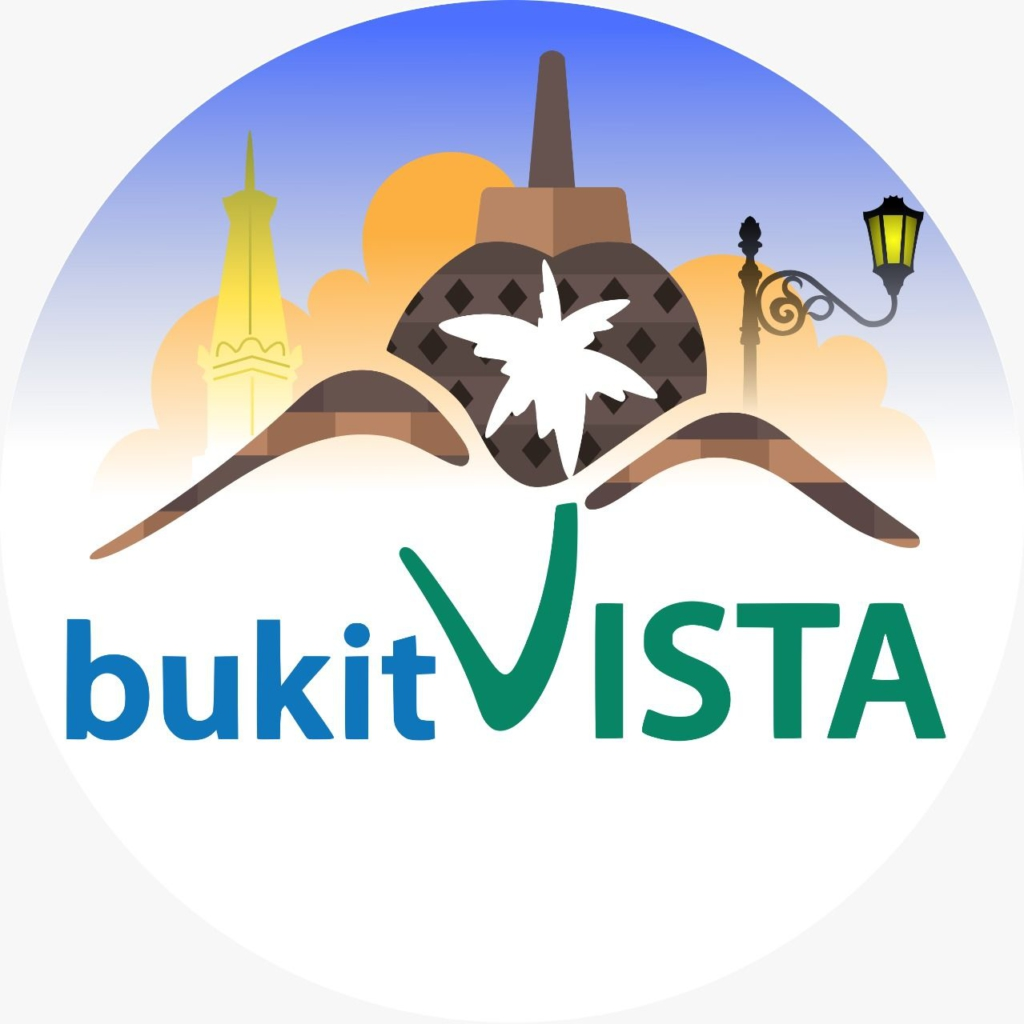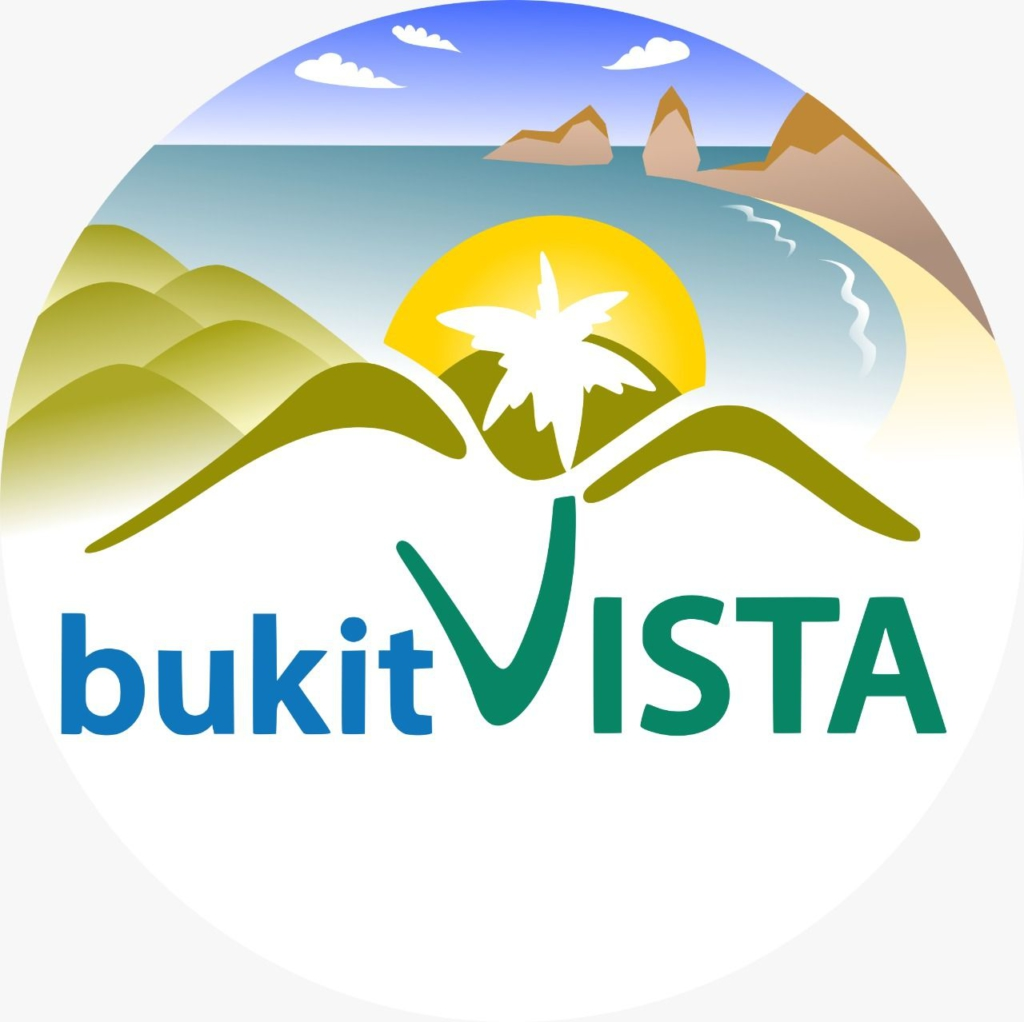 Get logos here
Behind story
The Hills and "Bukit" represent where Bukit Vista was first established on 2012, which is on Bukit Peninsula area of Bali
The palm tree with an orange sunset background reflects the beach vibes where Bukit Vista was surrounded by
The word "Vista" means "a pleasing view" or "a mental view of a succession"
Using our logo
Always use the logo files provided. Do not re-create.
Which color logo to use
The Bukit Vista full-color logo should only be used on white, light grey background, for any other background you should use a monochrome logo.
The white logo should be used on full colored backgrounds. In this case, it's always recommended to use the primary colors for full-color backgrounds.
Usage on backgrounds
The full-color logo should be used only on white, light grey background.
Avoid using full-color logo on primary colors background.
Avoid using full-color logo on photographs unless the logo sits on a white area of the image or set the image transparency to at least 50 (If using Canva), until the image is less standout than the logo.
Primary colors background can be use with the monochrome white logo.
Do's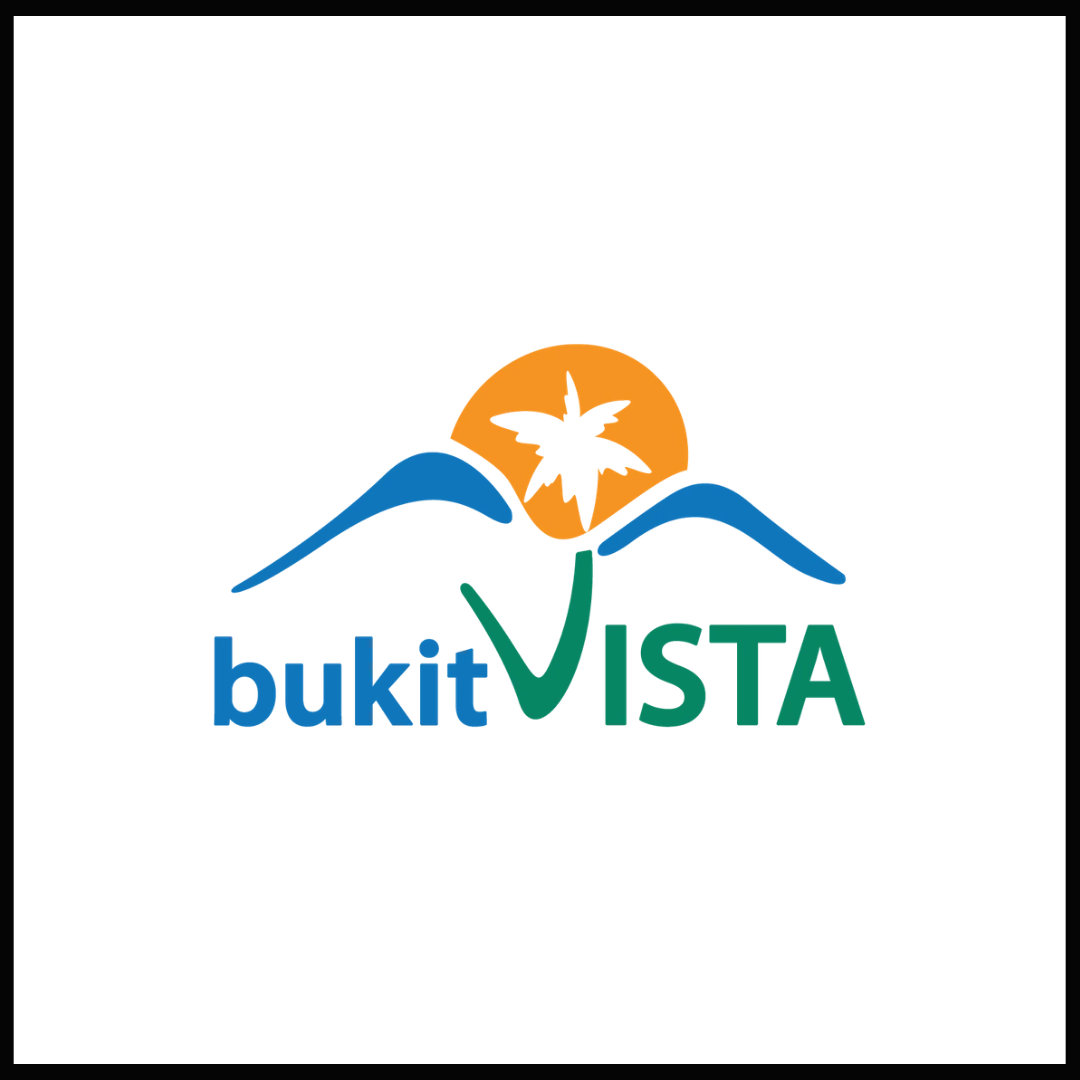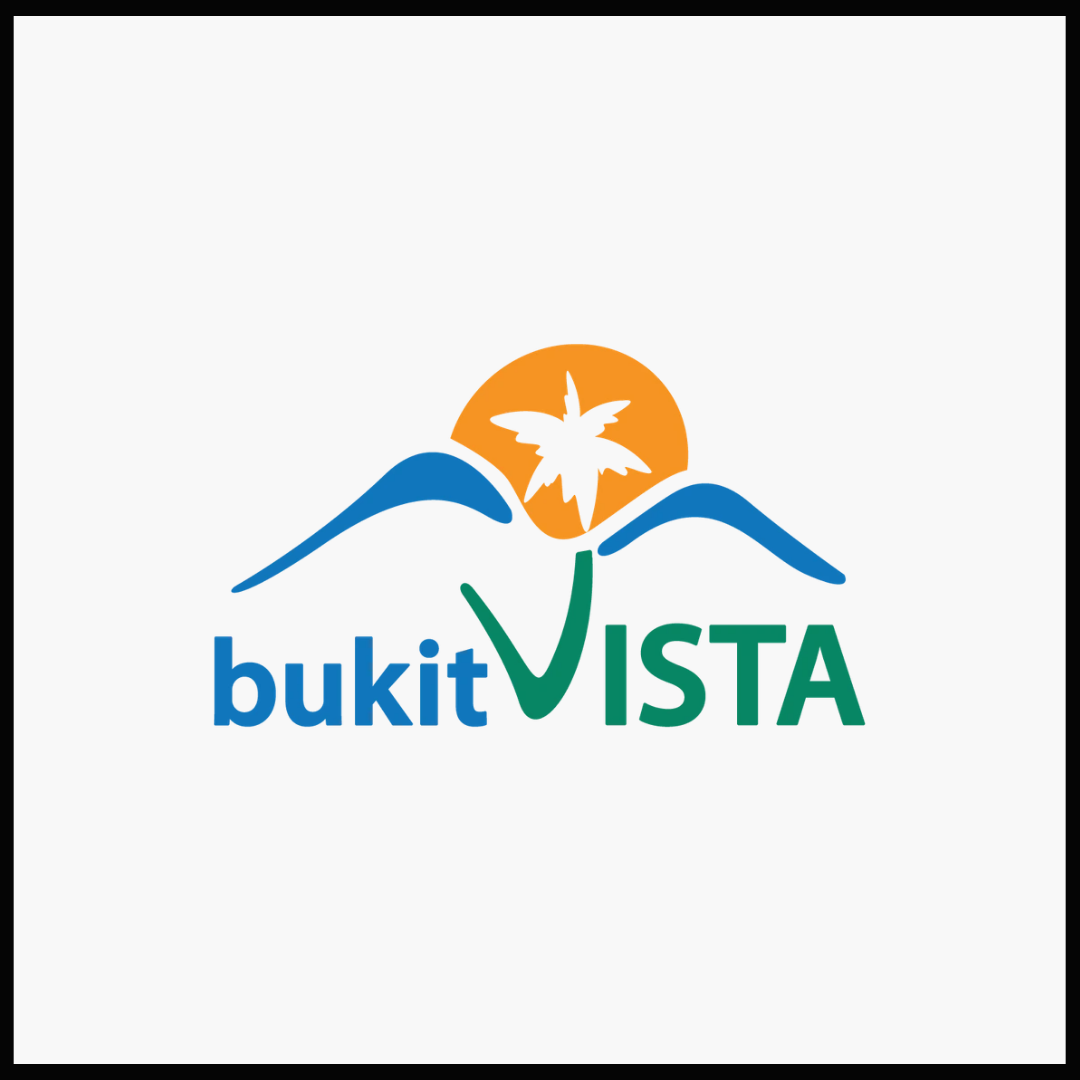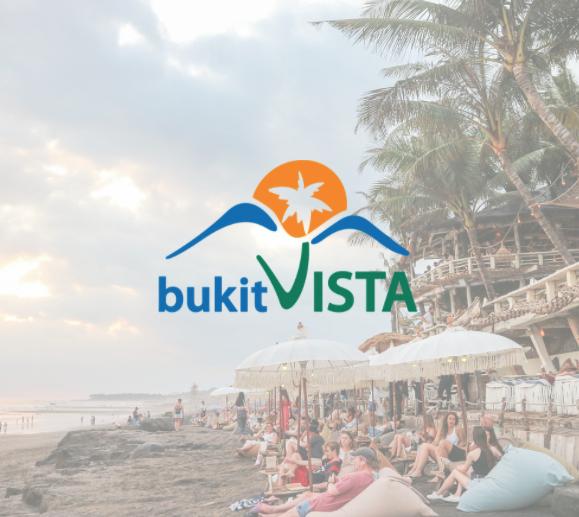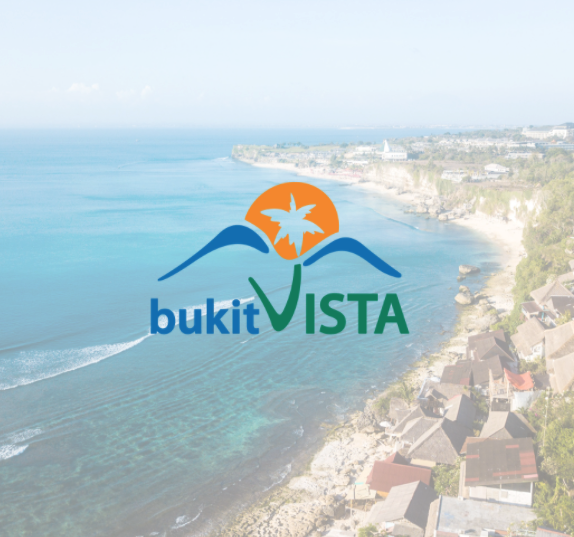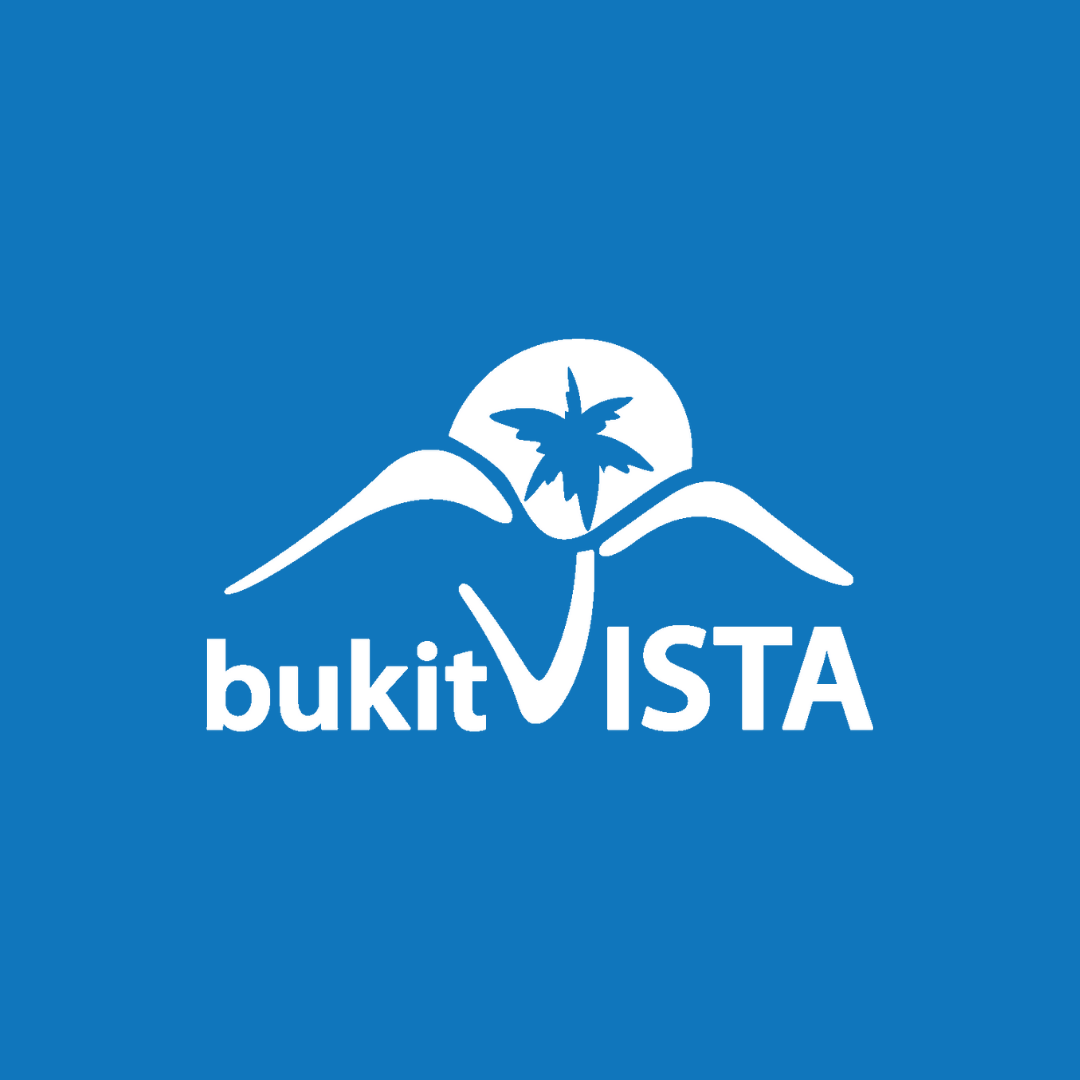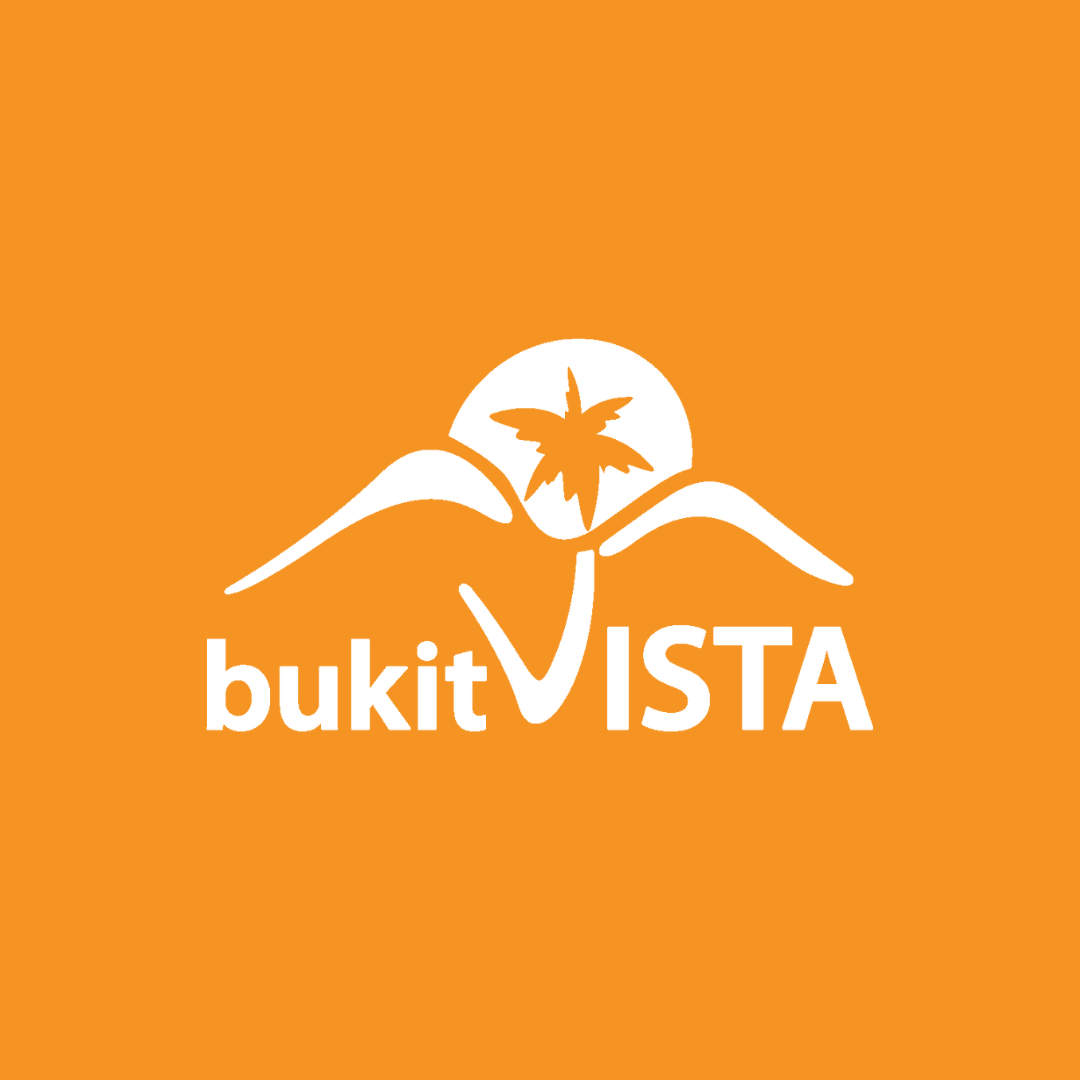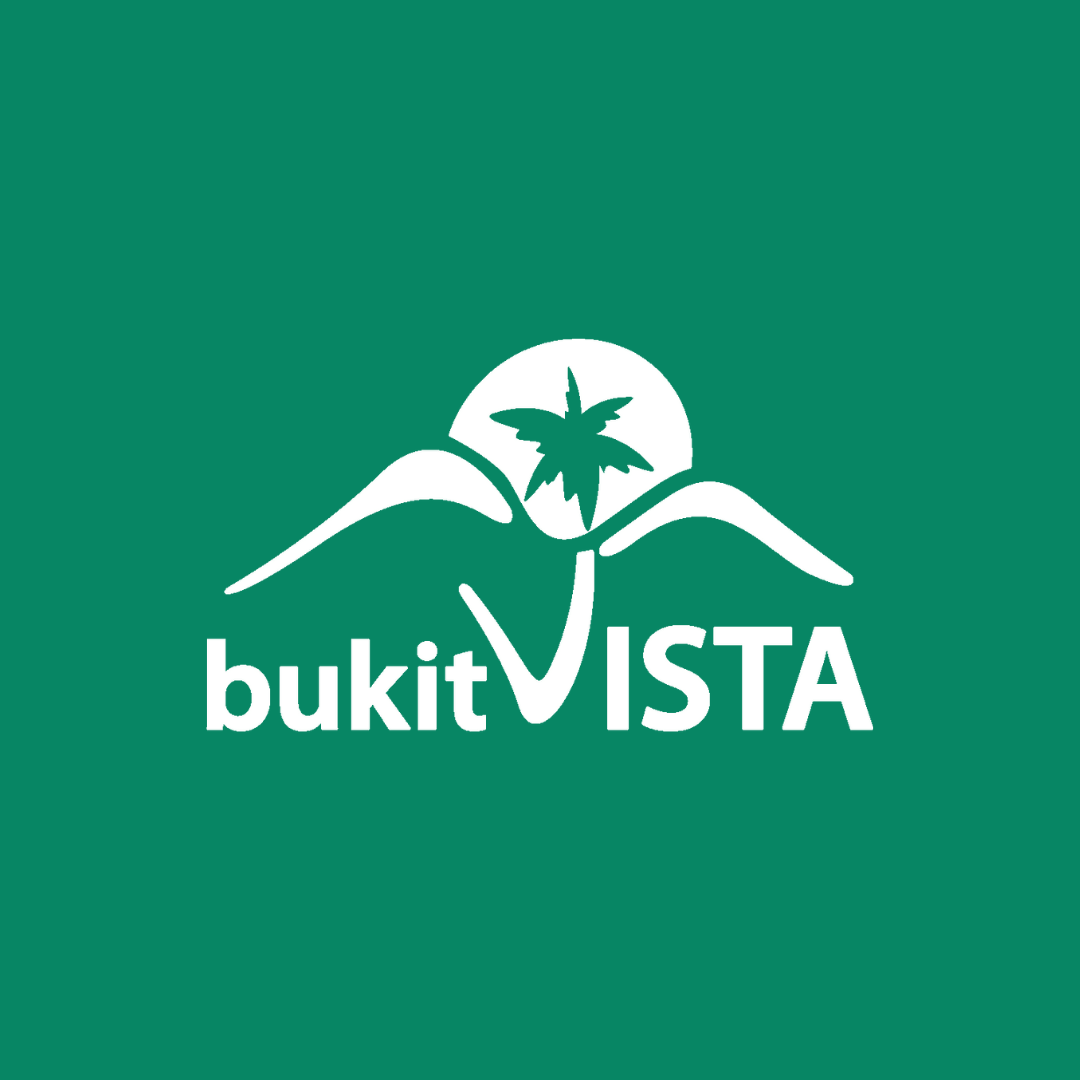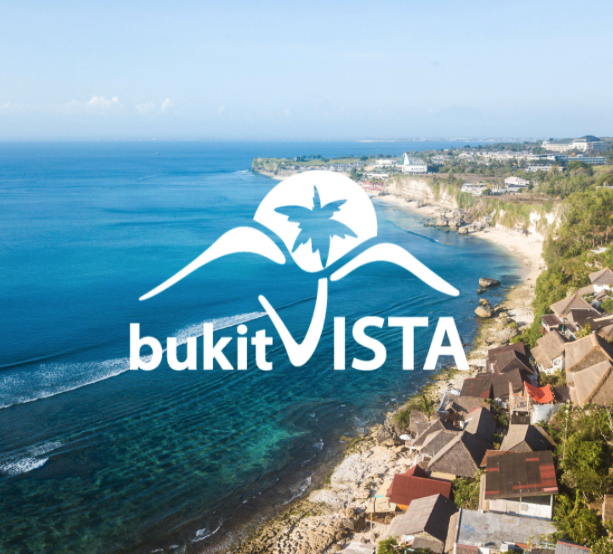 Don'ts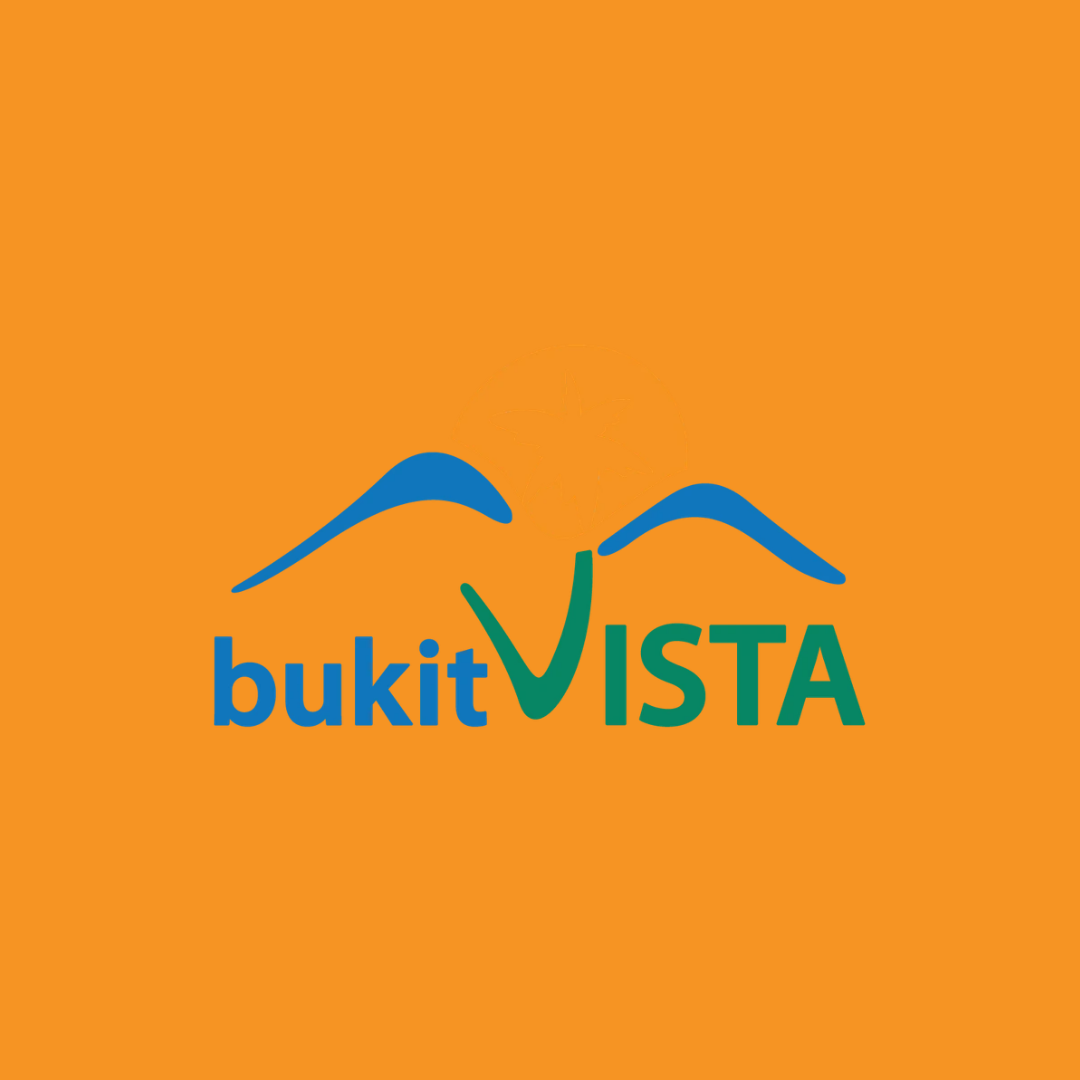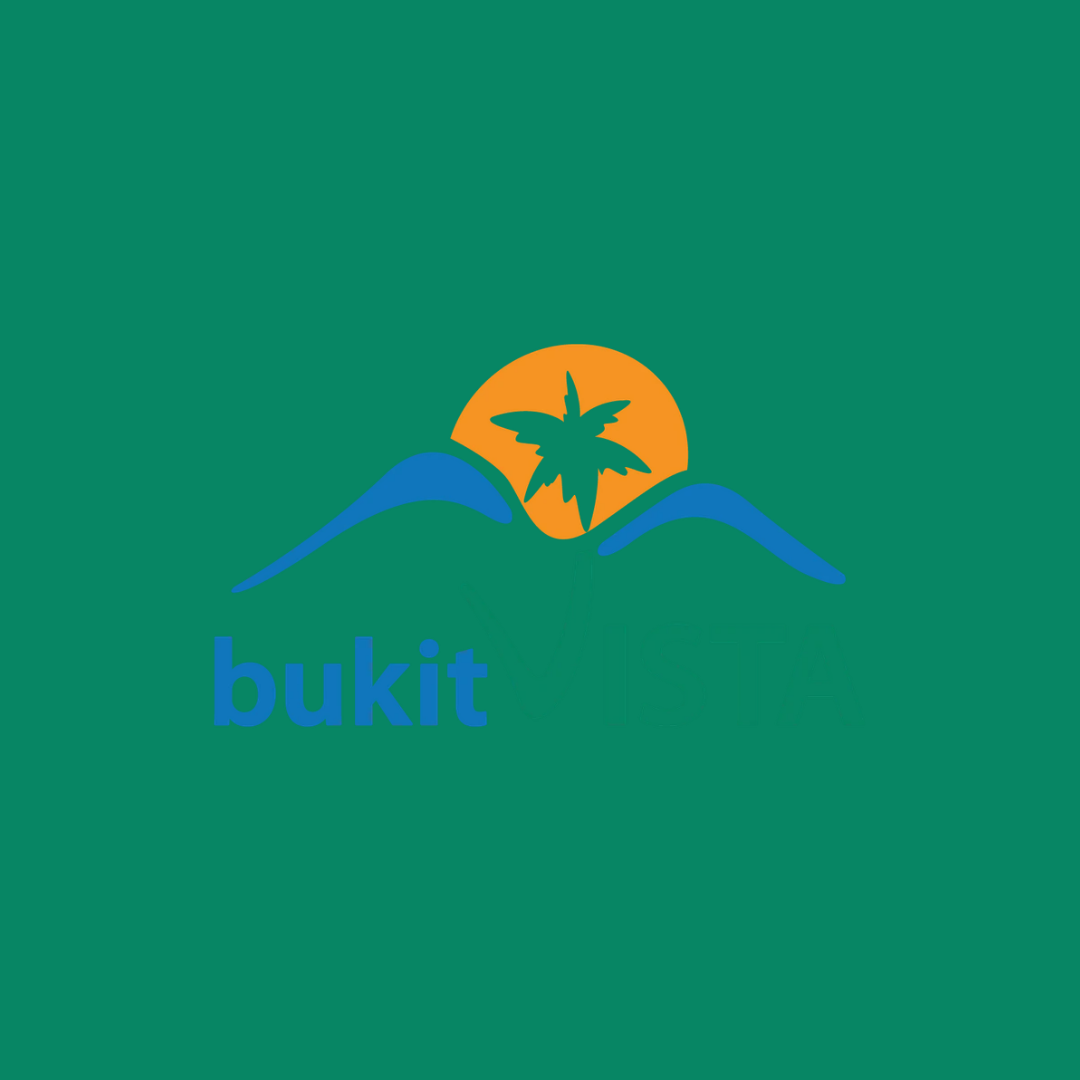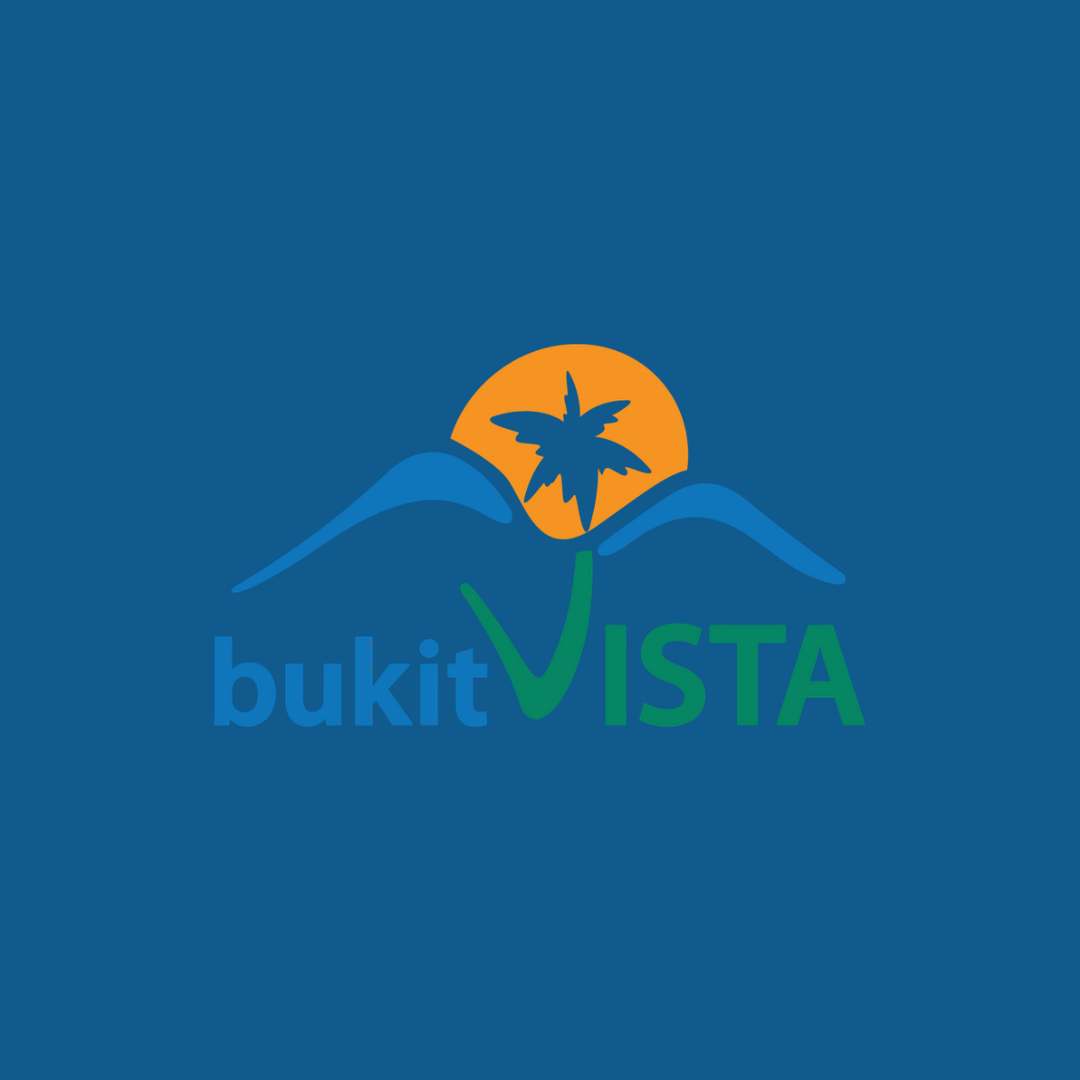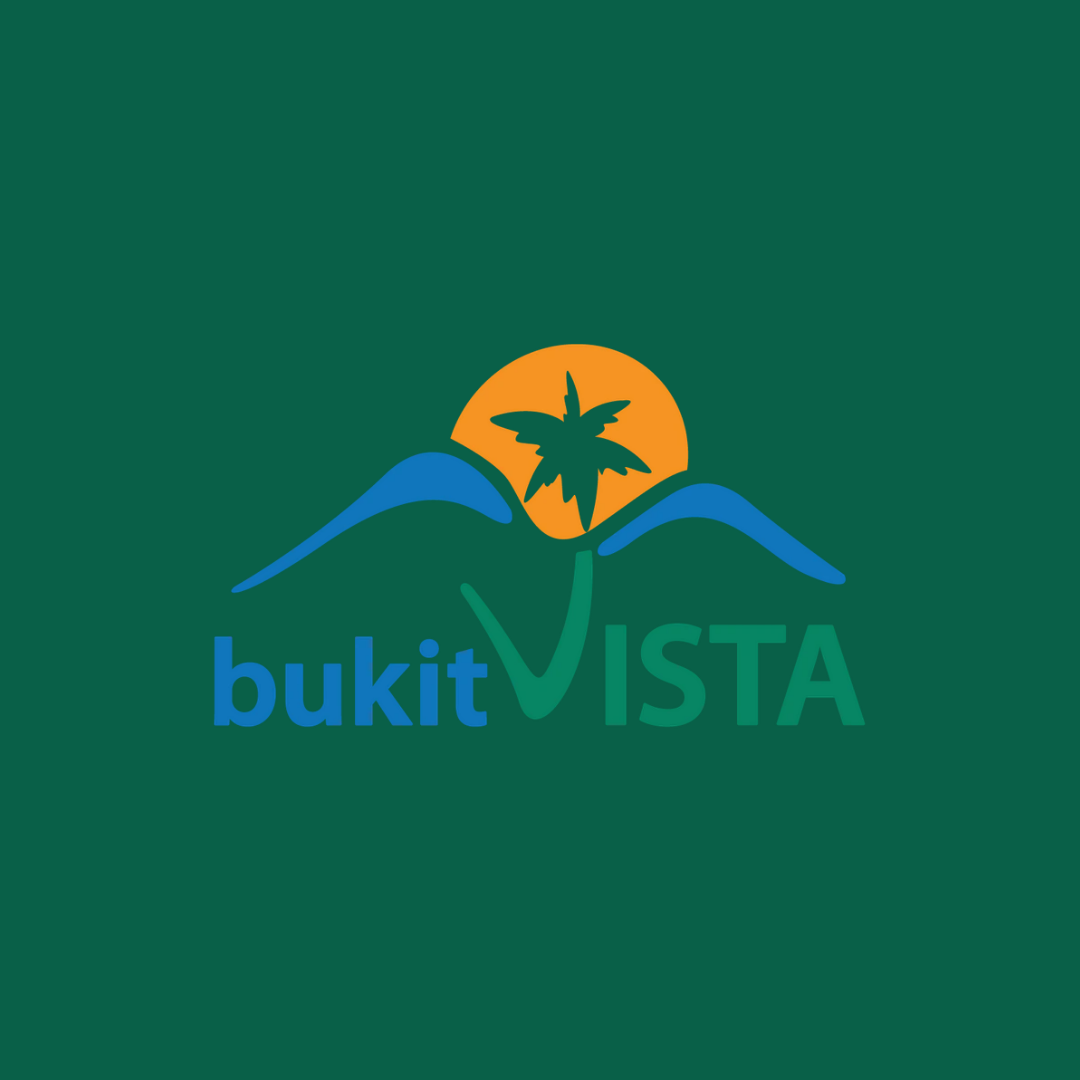 Placement
If you're creating a composition, please put the Bukit Vista logo in one of the four corner areas, or center it on the page.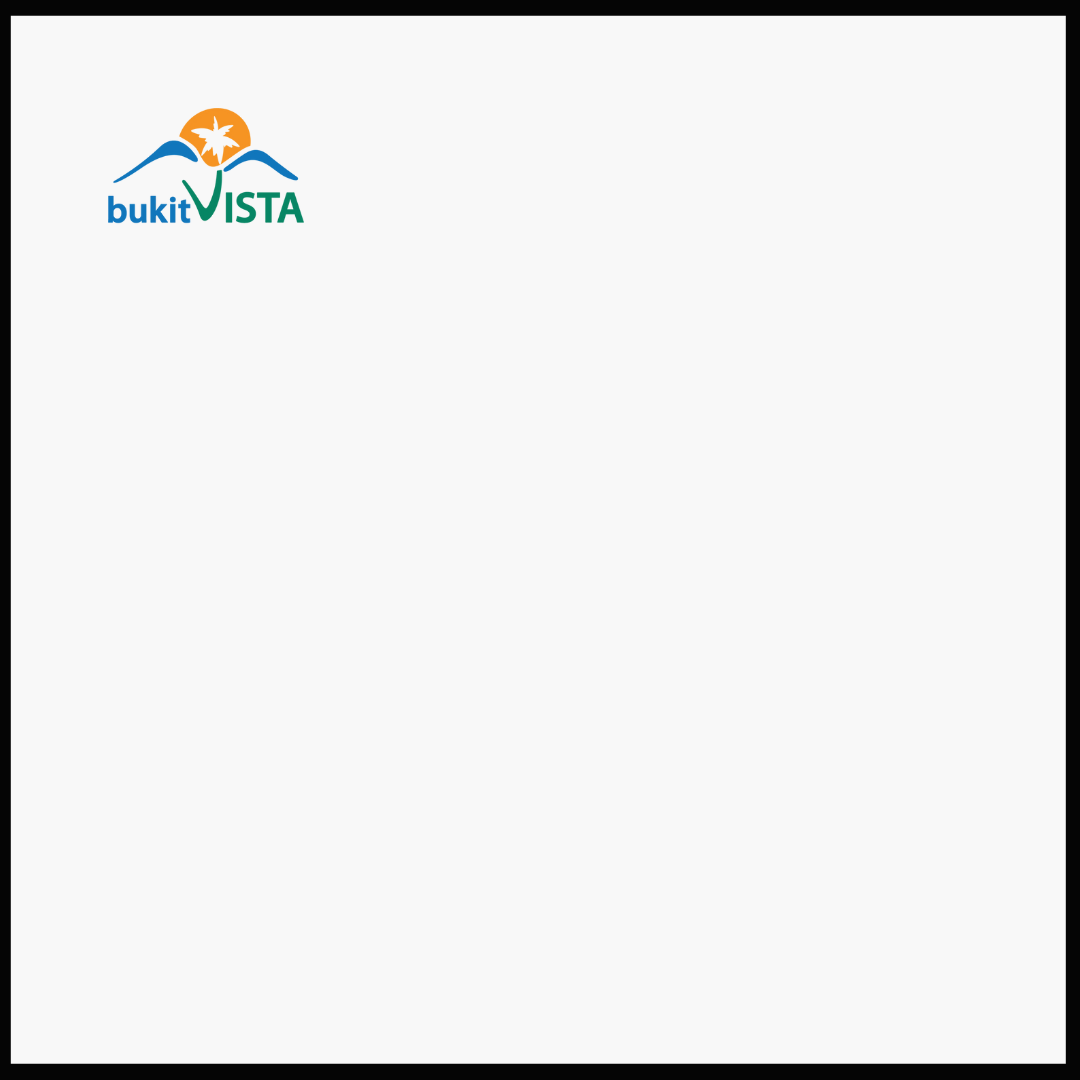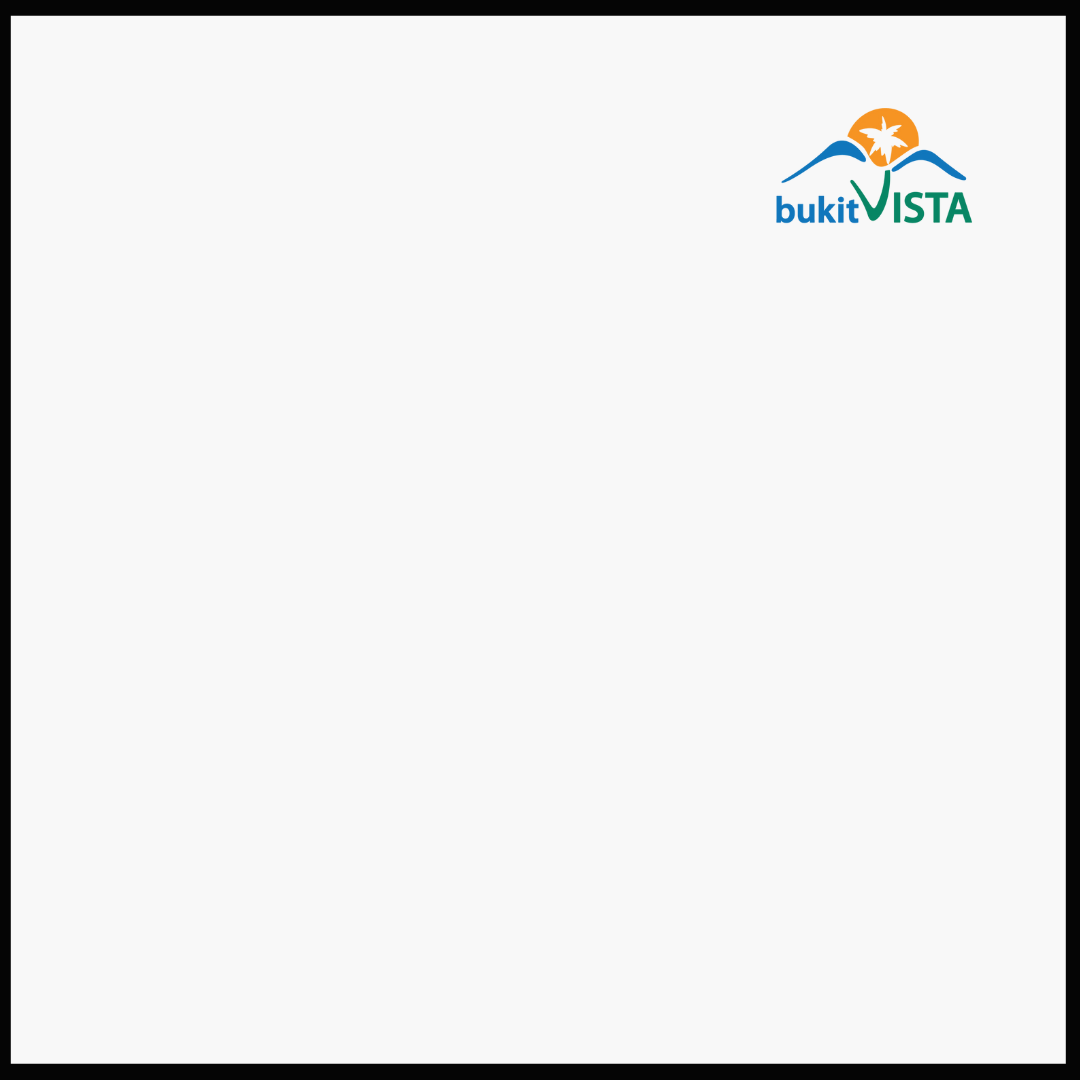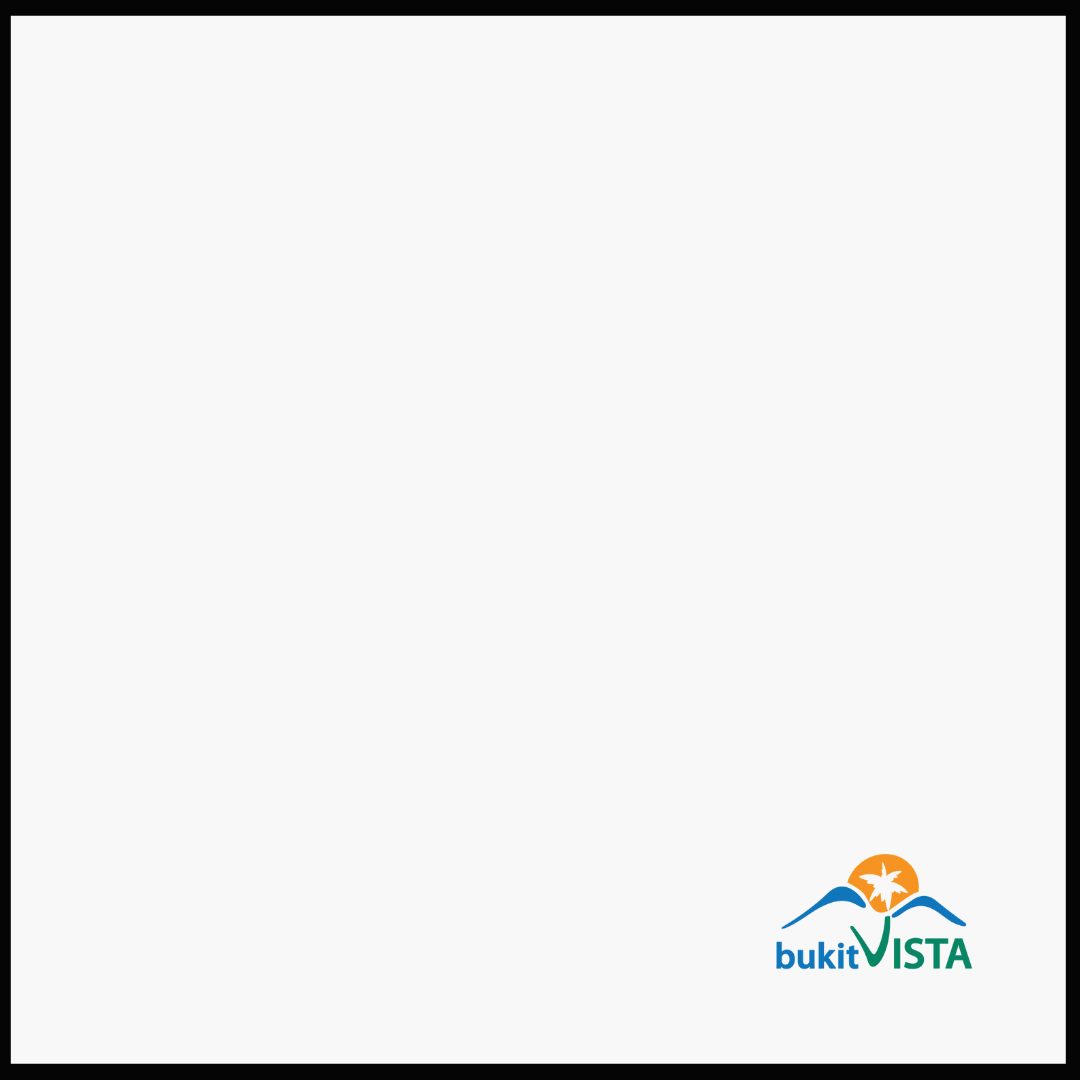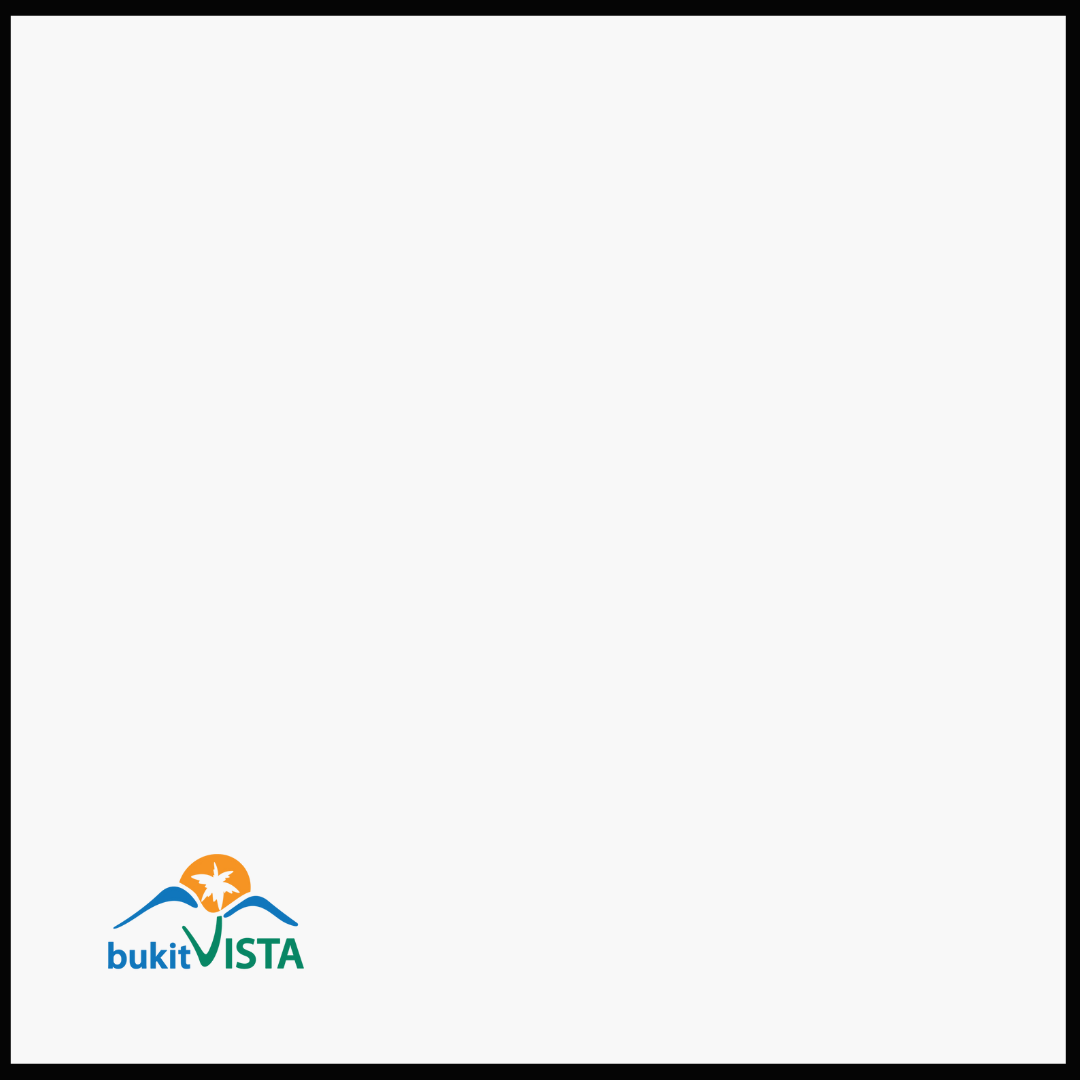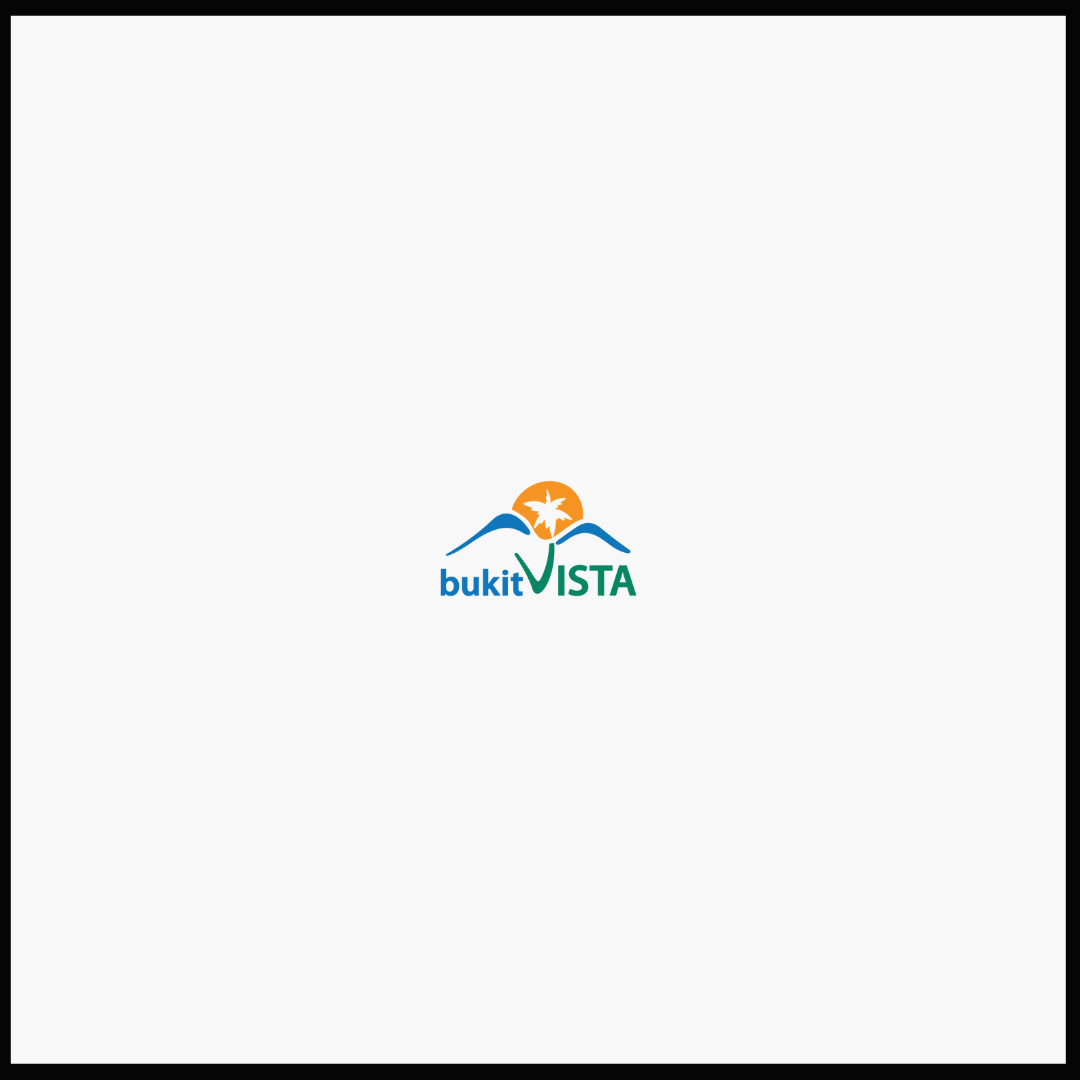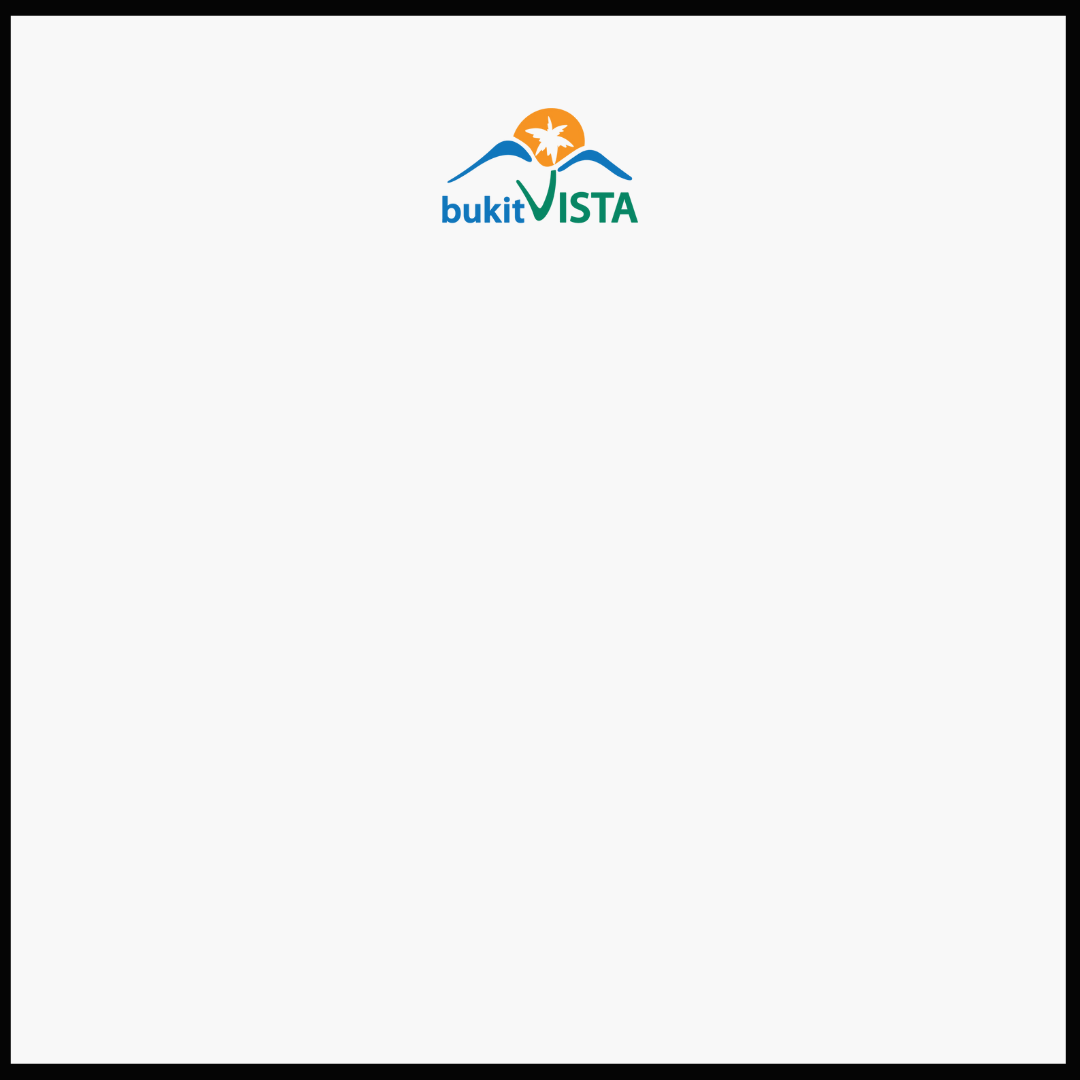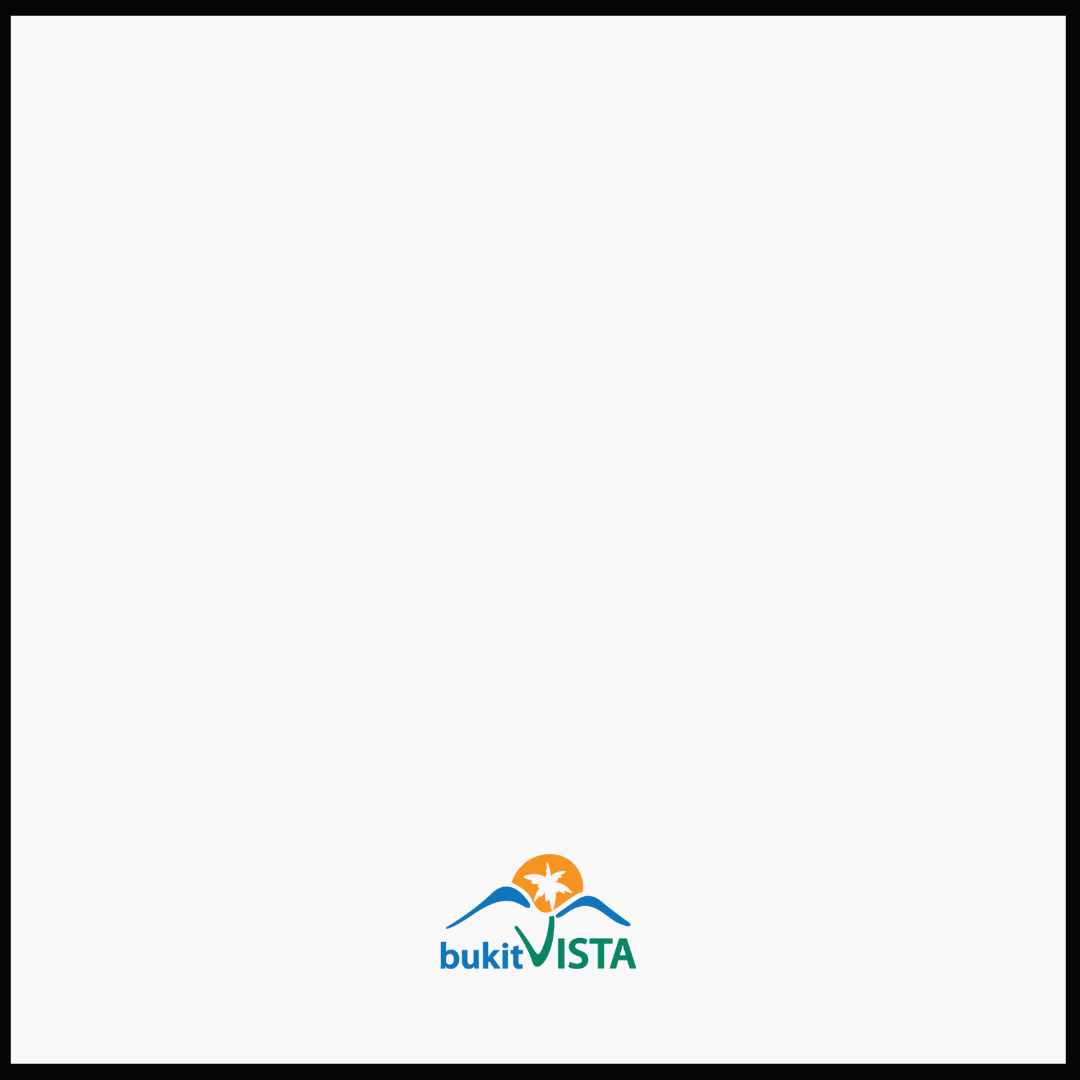 Logo misuse 🛑
| Don'ts | Examples |
| --- | --- |
| Do not crop the logo | |
| Do not change the transparency of the logo | |
| Do not shuffle around the colors of the logo | |
| Do not use different colors | |
| Do not distort the logo | |
| Do not re-create using any other typeface | |
| Do not outline logotype | |
| Do not rotate any part of the logo | |
Colors
Core Colors
Use these color proportions in any layout or collateral design. Blue, orange, and green can be used as accent colors in the proportions shown.
Use only black or white text on core colors as outlined below. Do not interchange the use of black and white text according to preference, as these color combinations are specifically approved for accessibility.
| Name | Color | HEX | CMYK | RGB |
| --- | --- | --- | --- | --- |
| Primary Blue | | #1c71c4 | 84-54-0-0 | 28-113-196 |
| Primary Orange | | #f79422 | 1-36-100-0 | 249-172-0 |
| Primary Green | | #068664 | 86-25-73-9??? | 13-134-101??? |
| White Text | | #ffffff | 0-0-0-0 | 255-255-255 |
| Black Text | | #1D1C1D | 0-0-0-100 | 29-28-29 |
Secondary colors
Secondary colors can be used with our core colors, but this should be limited.
| Shade 1 | Shade 2 | Shade 3 | Main Color | Shade 4 | Shade 5 |
| --- | --- | --- | --- | --- | --- |
| #c6dcf0 | #8eb8e2 | #5595d3 | #1c71c4 | #155593 | #0e3962 |
| #fde4c8 | #fbca91 | #f9af59 | #f79422 | #b96f1a | #7c4a11 |
| #c1e1d8 | #83c3b2 | #44a48b | #068664 | #05654b | #034332 |
Accessible color combinations
All the example shown pass the contrast standard of Web Content Accessibility Guidelines (WCAG). Please check the contrast on this website and make sure it pass the Large text WCAG AAA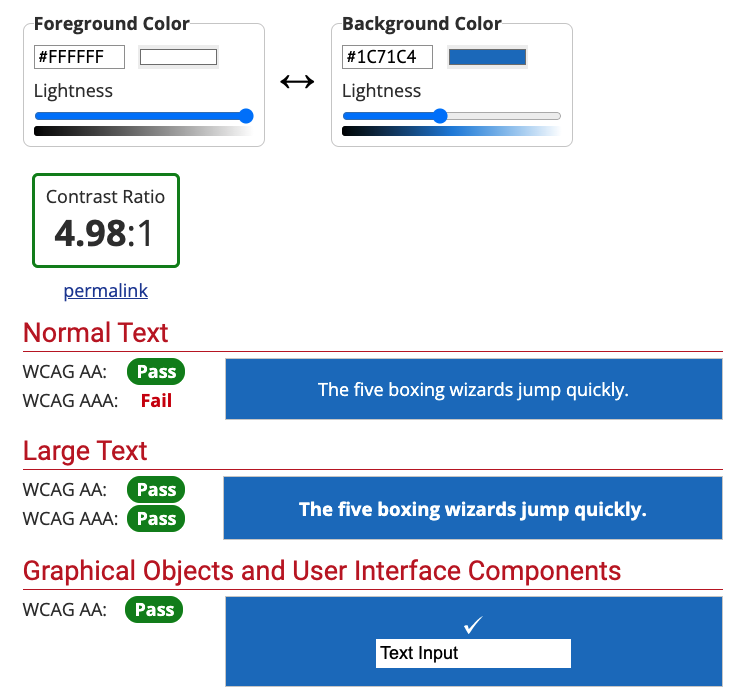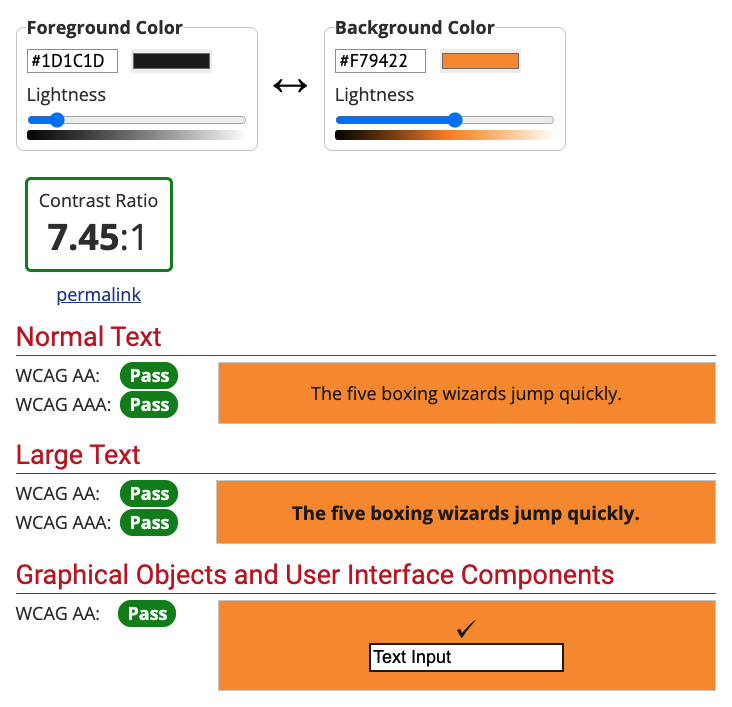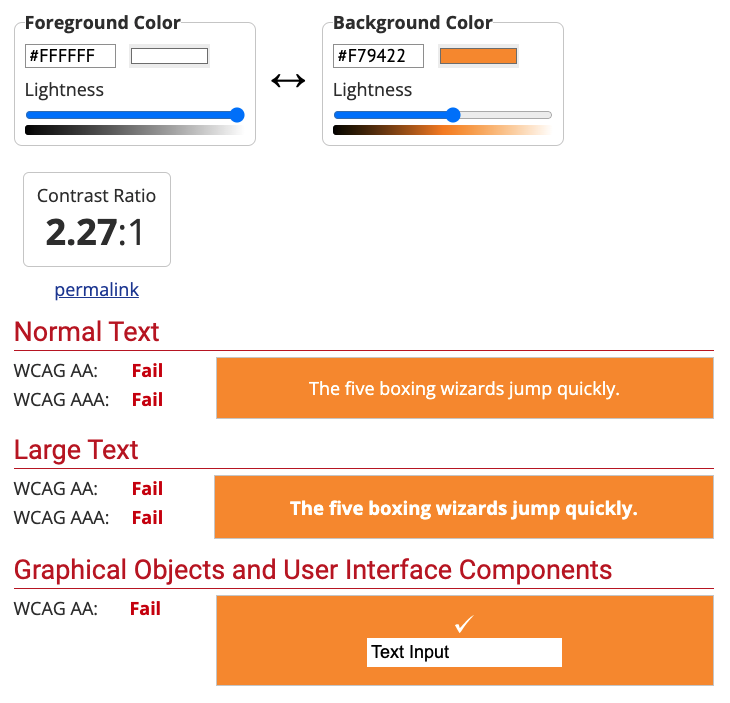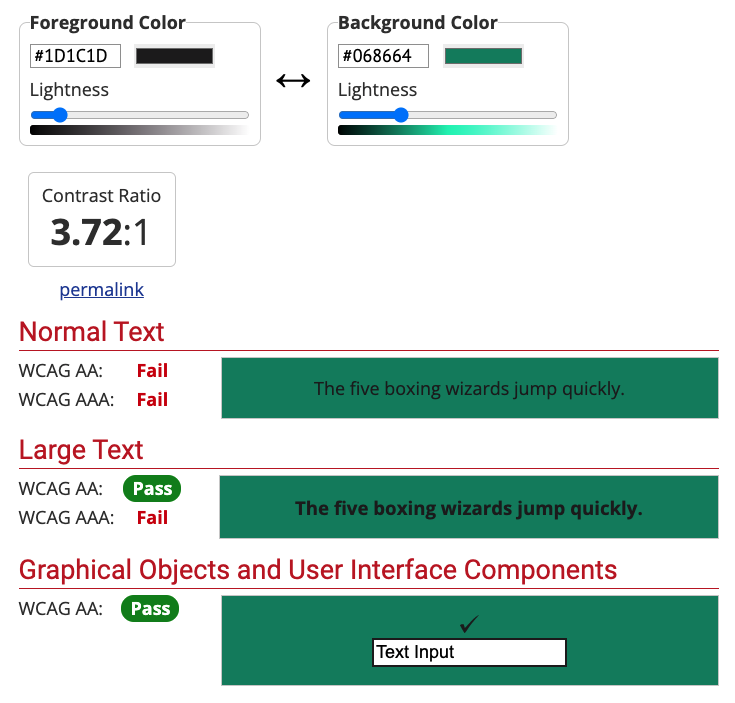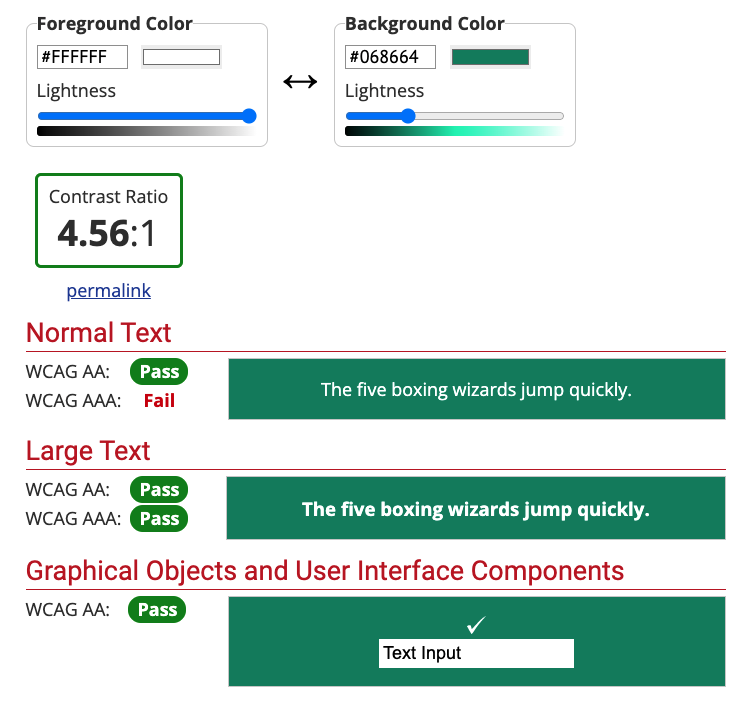 Typography
| Font Type Name | Positioning | Notes |
| --- | --- | --- |
| Contrail One | Headlines | Represent Bukit Vista signature on online presentAlways Uppercase & Bold |
| Source Sans Pro | Sub-headlines | Use this as a main font on Social MediaFont size cannot be bigger than 56Line spacing 66 |
| Hind Guntur Light | Body copy | Can be use on Uppercase and LowercaseBold only can be used to emphasize some words Maximum bold use in single paragraph is 3 words only |
Get Fonts here
Using fallback font
In cases when you can't use the fonts requires (or it doesn't contain the characters needed), you have to chose one of our fallback fonts.
For example, you won't be able to read "안녕하세요" in the fonts provide, because it doesn't contain Korean alphabet characters. So those displays using the default sans-serif font for whatever operating system you're reading this on.
If you can't use any custom fonts in your work, try commonly available defaults in this order:
Default sans-serif for the platform
Helvetica Neue
Helvetica
Arial
Illustration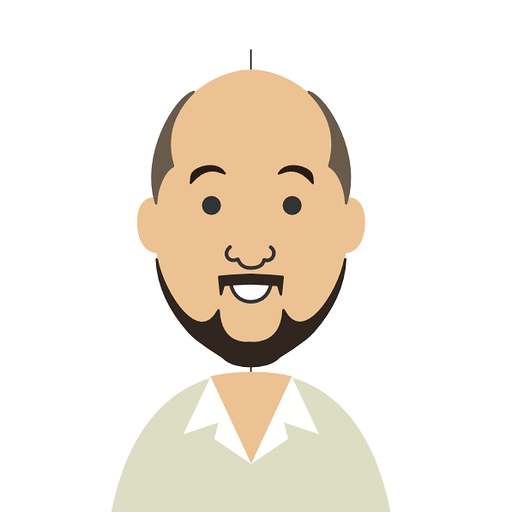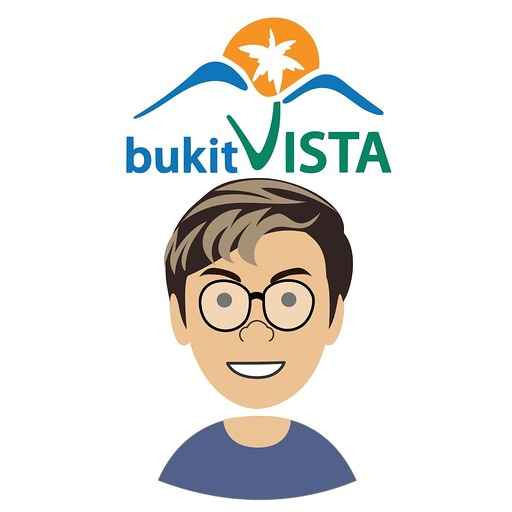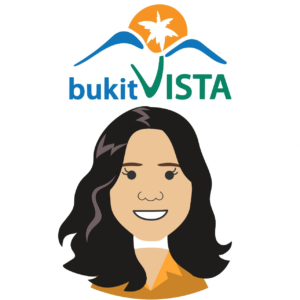 Unified brand illustrations used across platforms.
Illustration helps breathe life into our brand. it can take a complex idea and make it easier to understand. It is a tool that allows us to communicate our product in a way that feels human and fun.
Illustration style
Our illustration style bold and whimsical. It is a visual representation of our brand personality.
Shapes
Shapes are made of solid colors. Do not outline them. Depth is created by differing color tone.
Lines
Line can be used to define details within a shape. They can be used freely in space to show emotion, movement.
Characters
Our characters show the meaning of hospitality. Portraying generous, positive, and friendly attitude.
Graphic elements
Blob shapes
The blob exists as a substitute for illustration. Its relationship is usually ambiguous, but it's an easy way to transition between different types of information without being too blocky.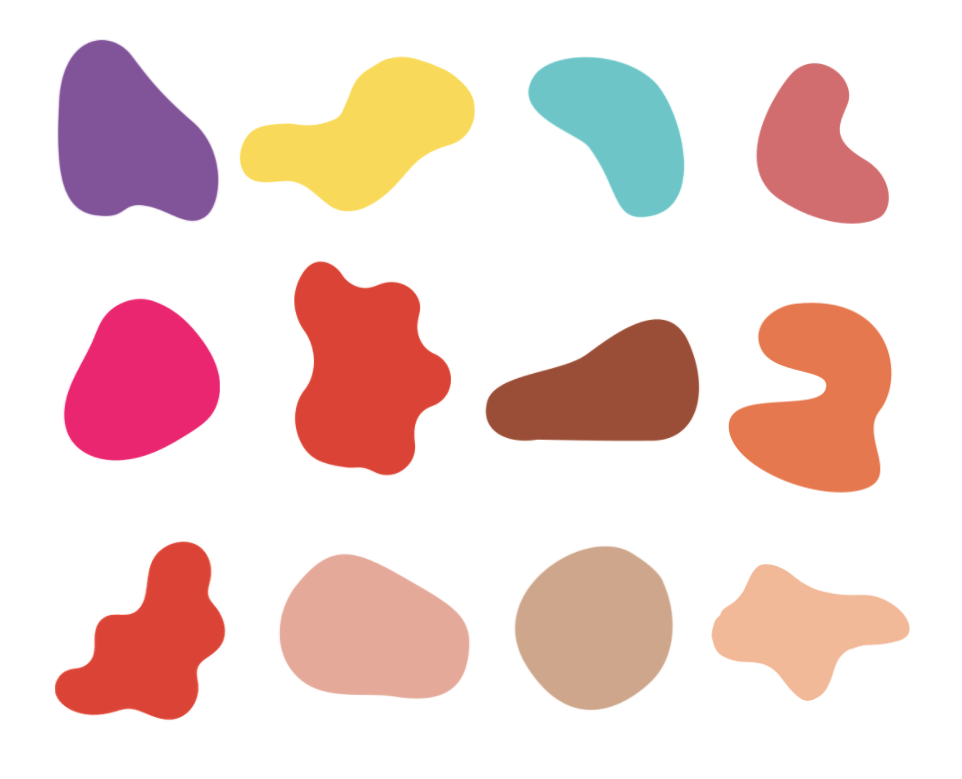 UnDraw
UnDraw is open-source illustrations for any idea you can imagine and create. The illustration can be download and free of use in SVG format. The vectors can edit and change of color. The SVG file can only be edited using editing tools like adobe illustrator, Figma etc, Canva does not have this feature.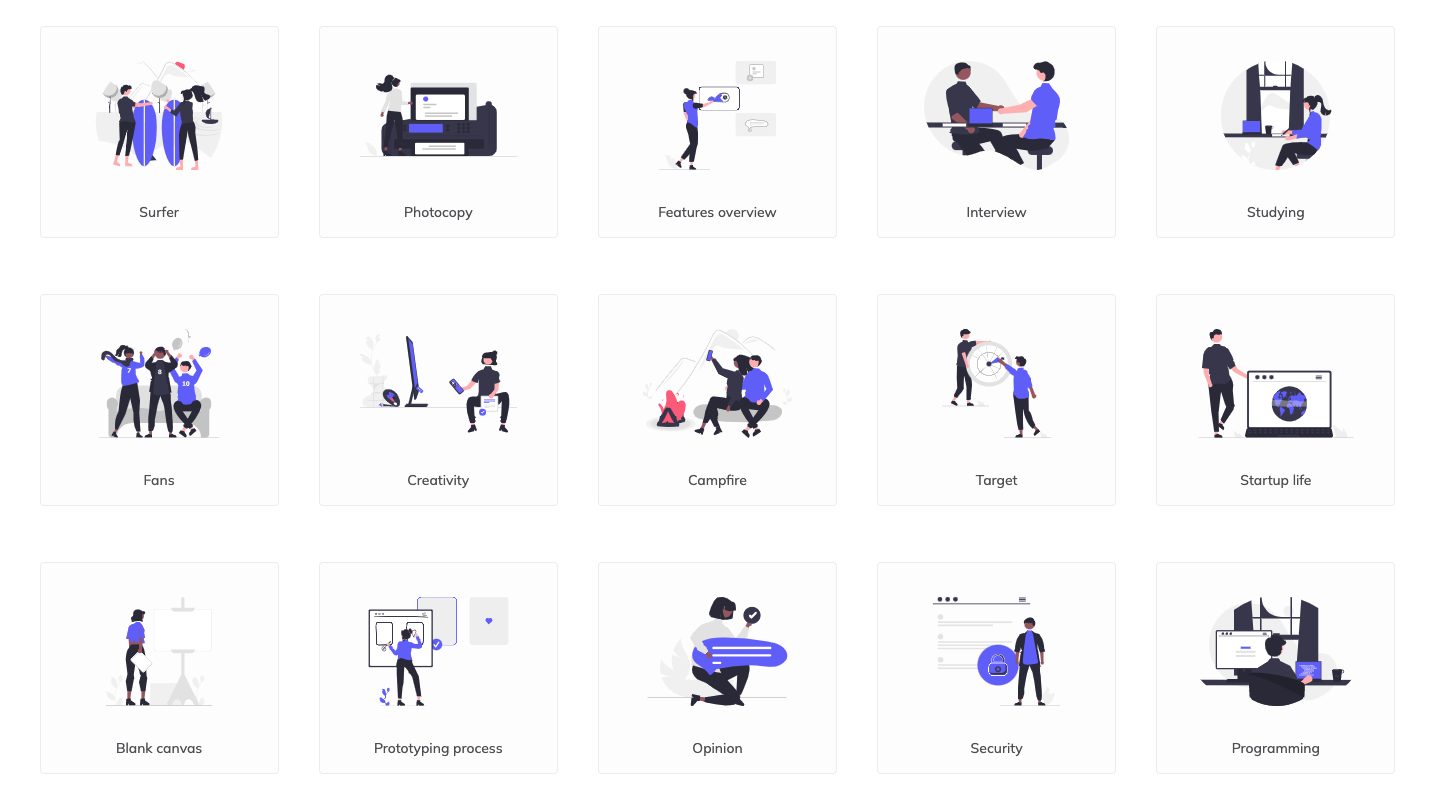 Consistency is a key
Do not use different type of illustration. If you can not find the same type of illustrations as Bukit Vista uses, better not to use it and replace with Photography images instead. This way we will avoid branding inconsistency.
Don'ts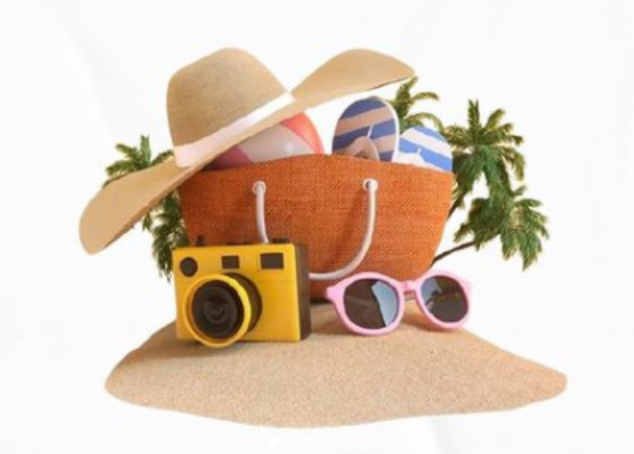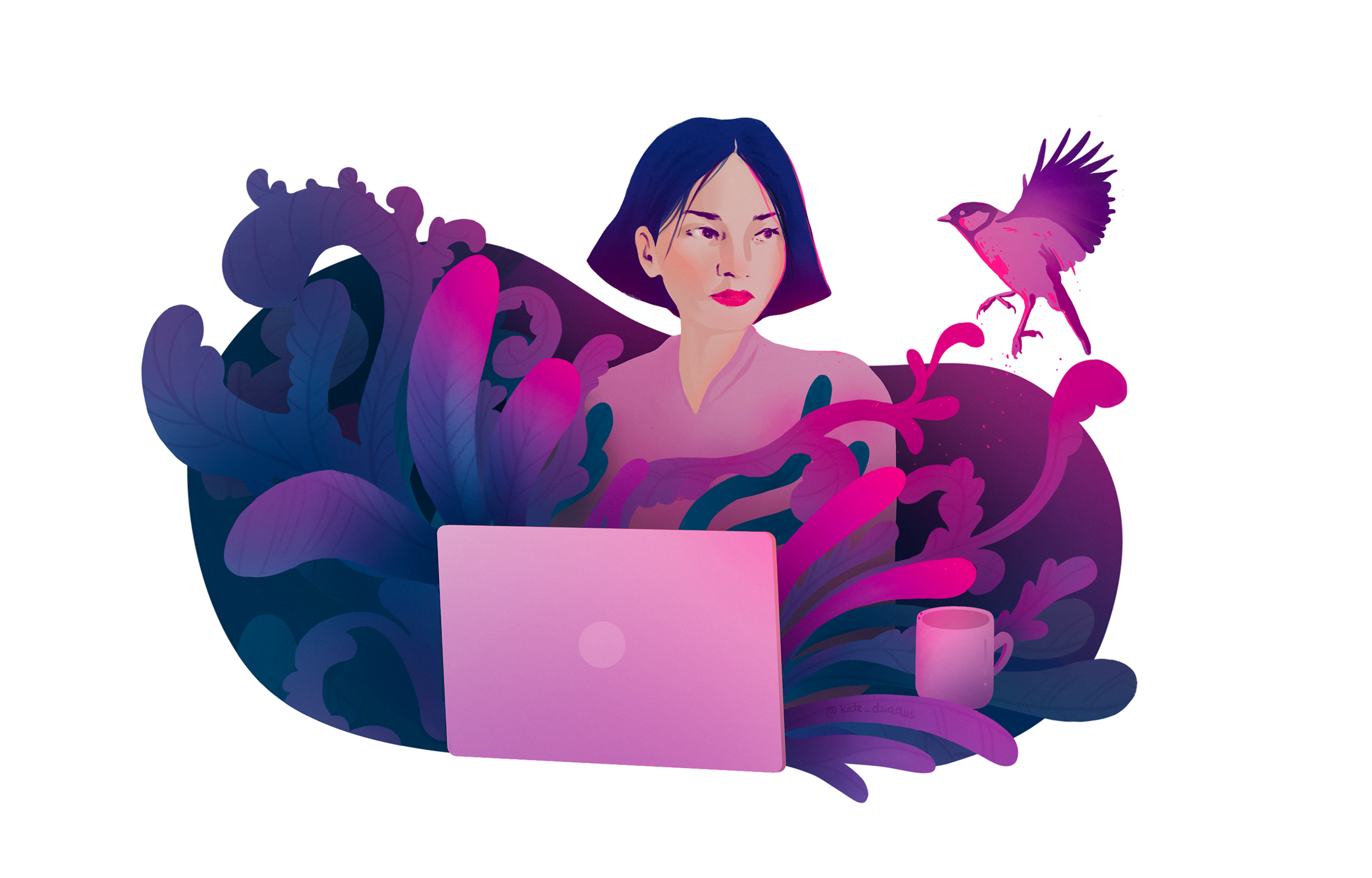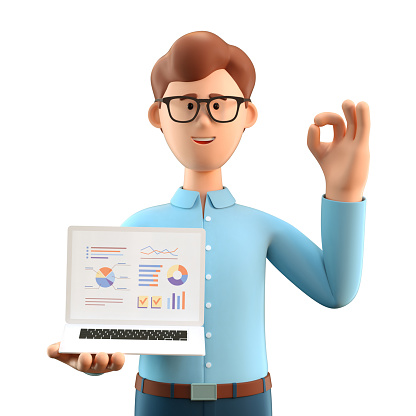 Photography
Photographs of nature or holiday spots must have human or people elements in it.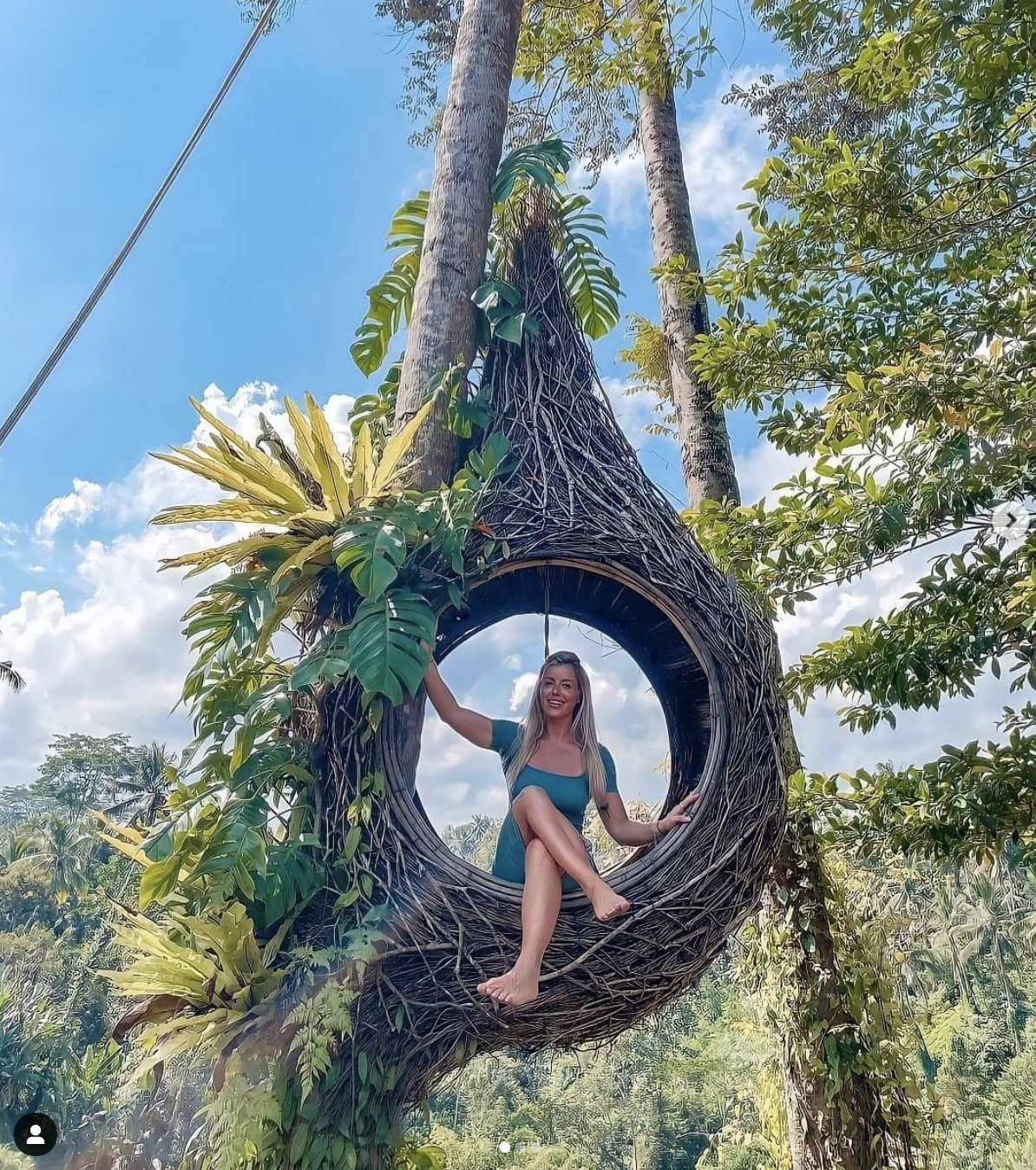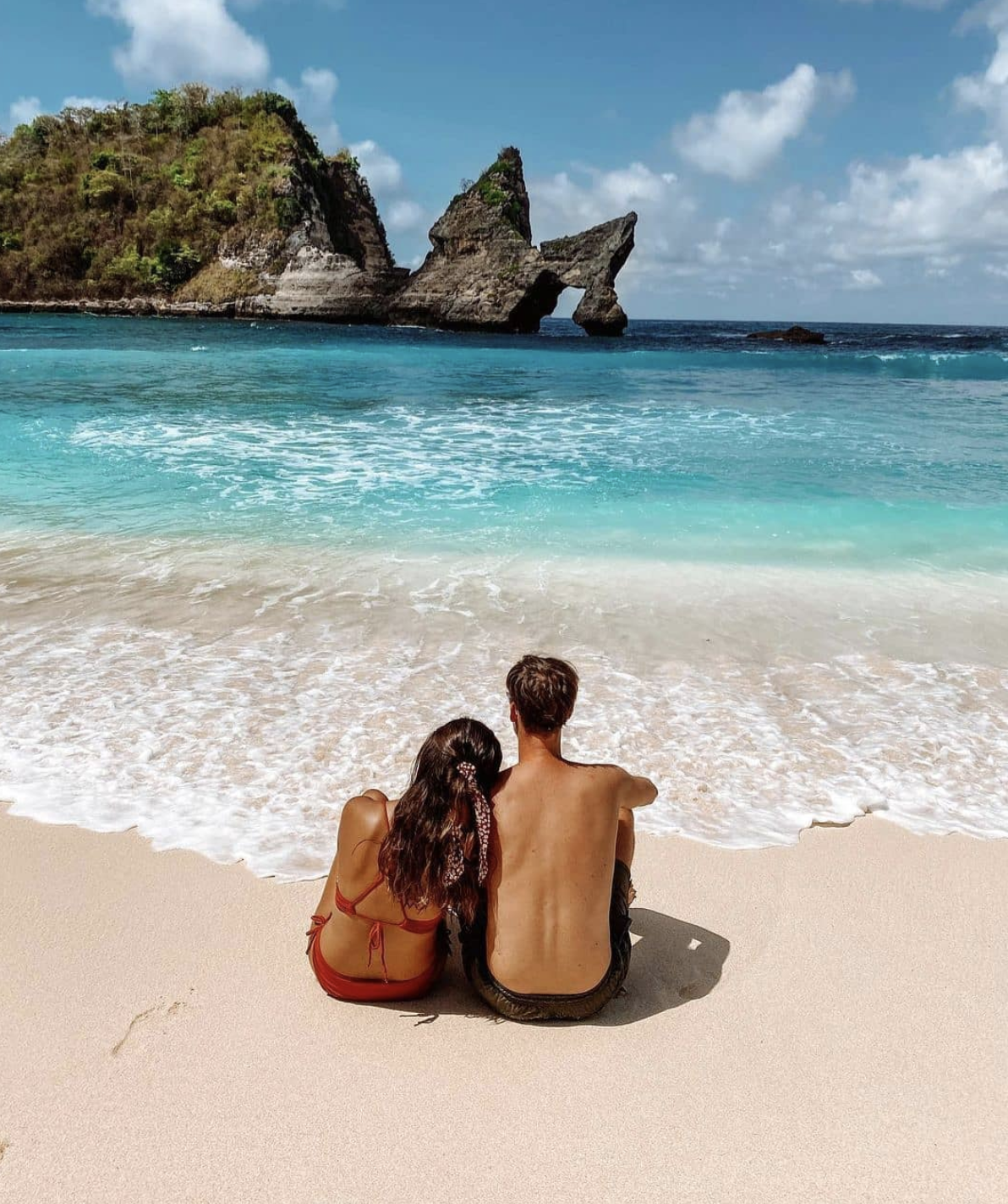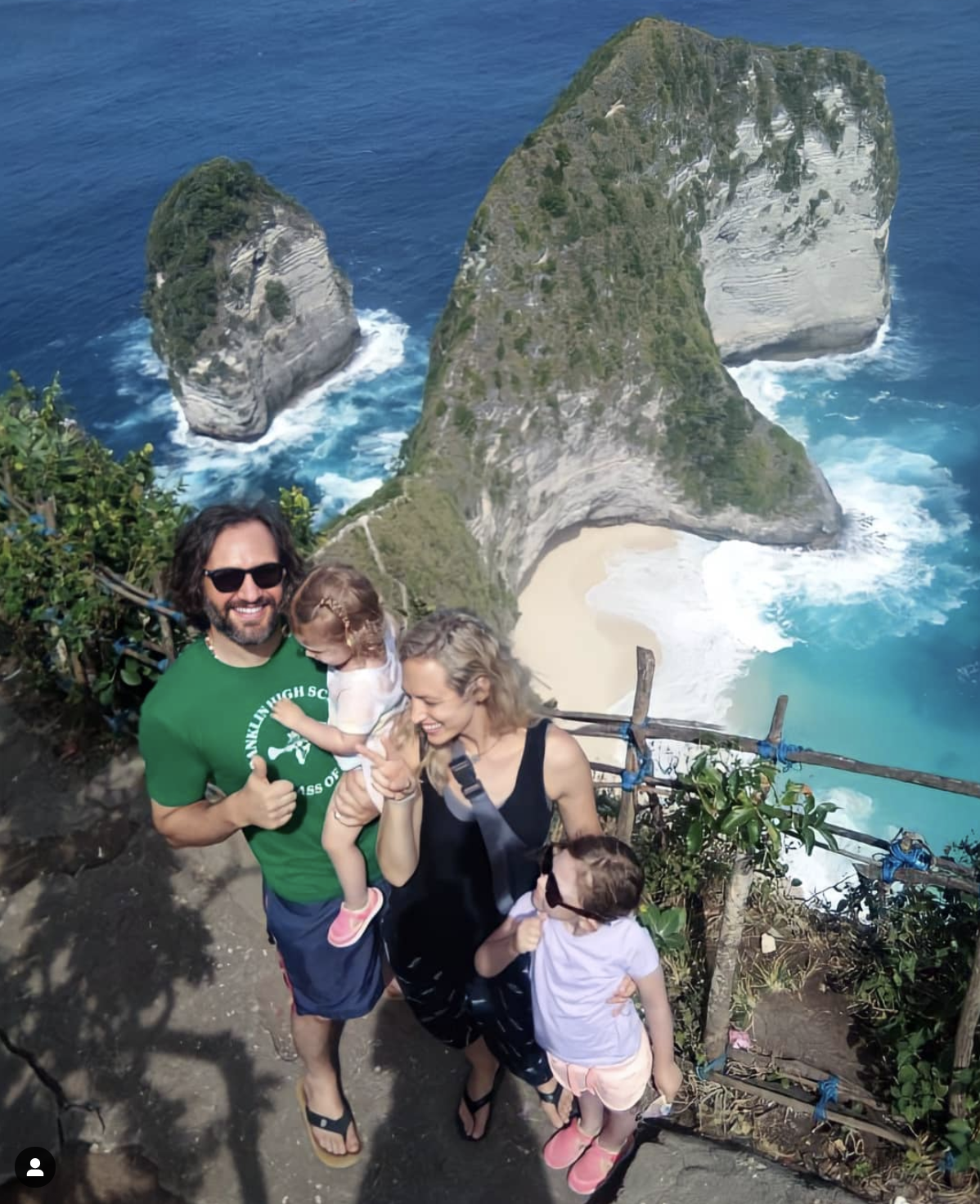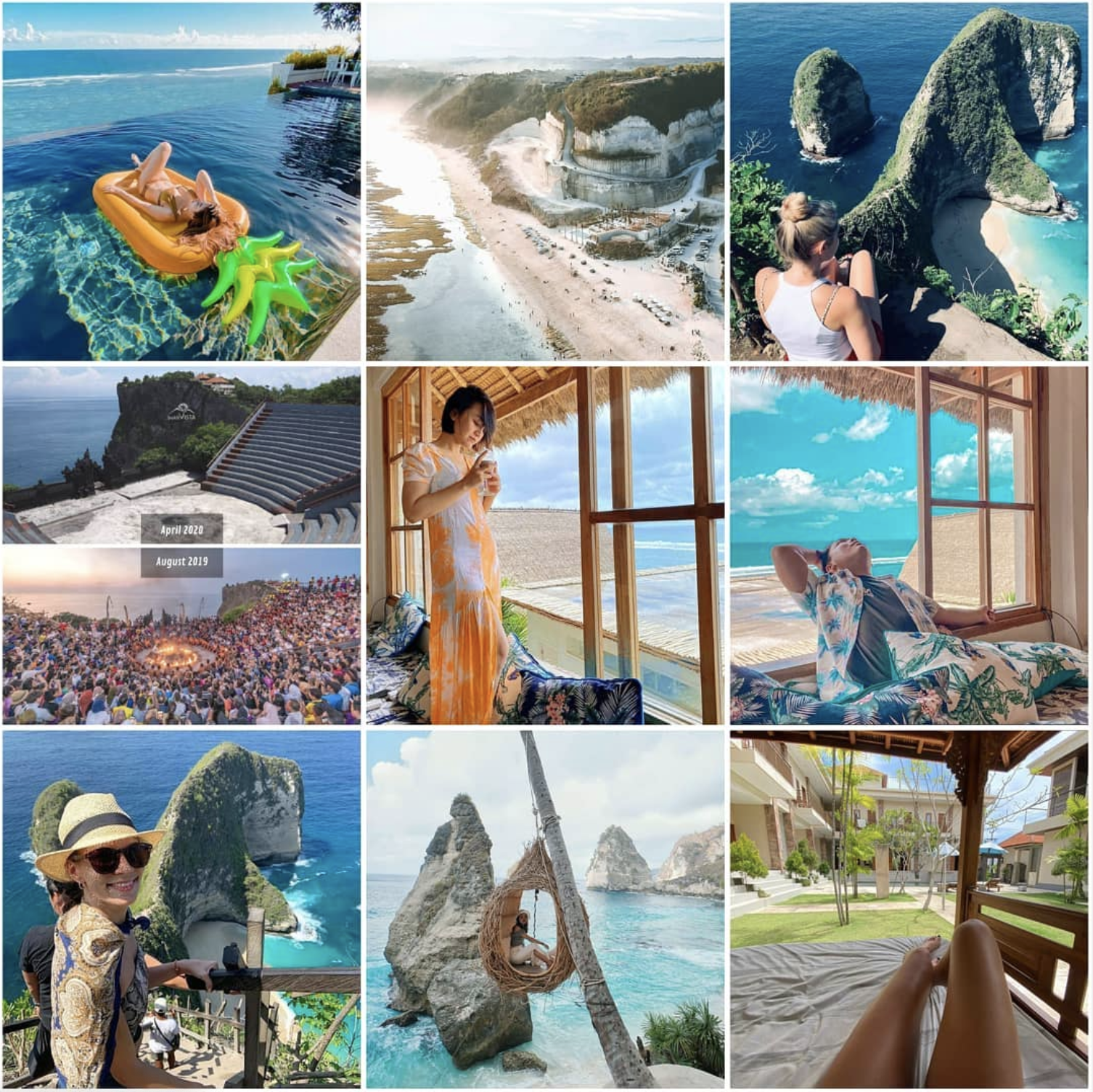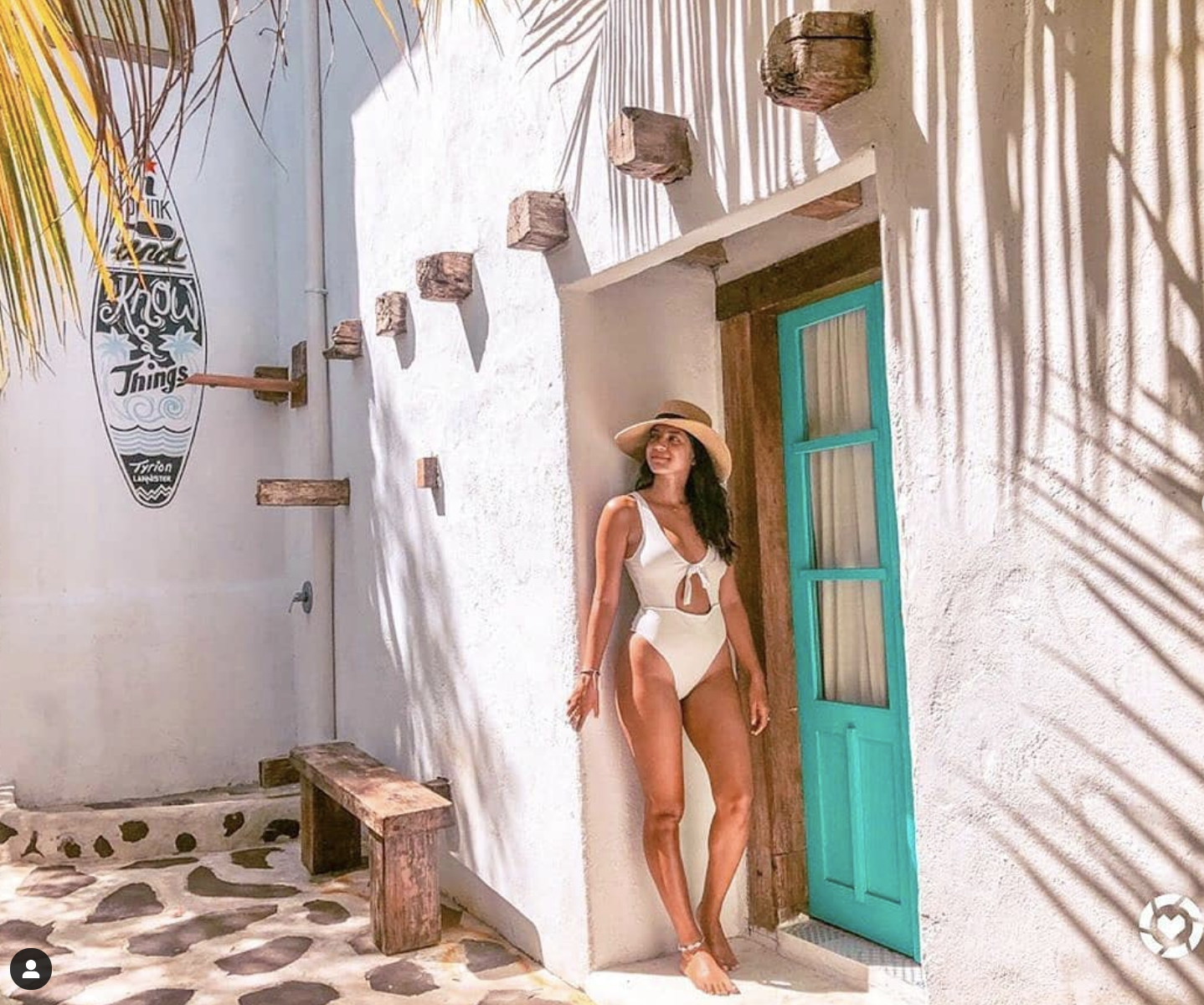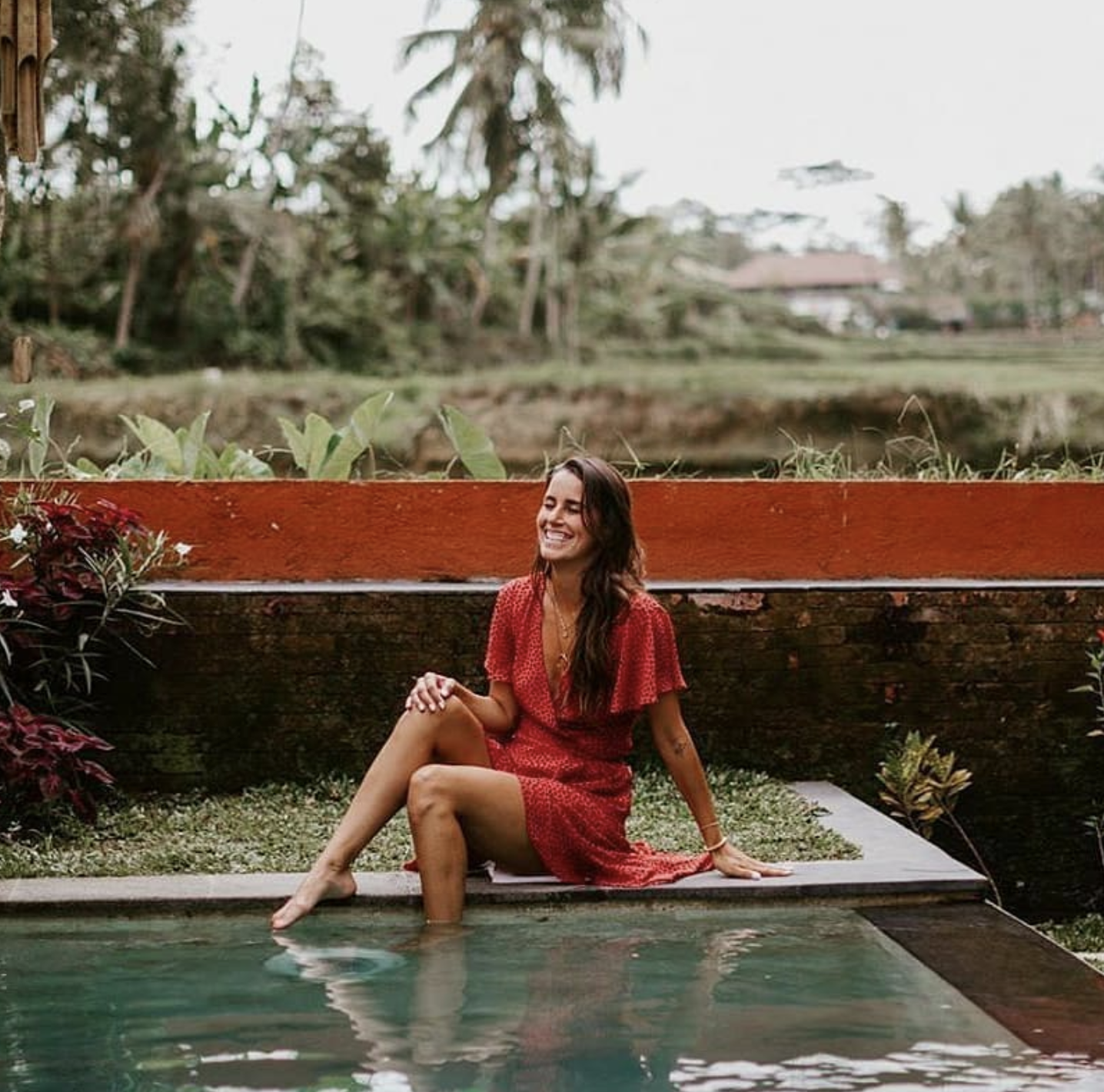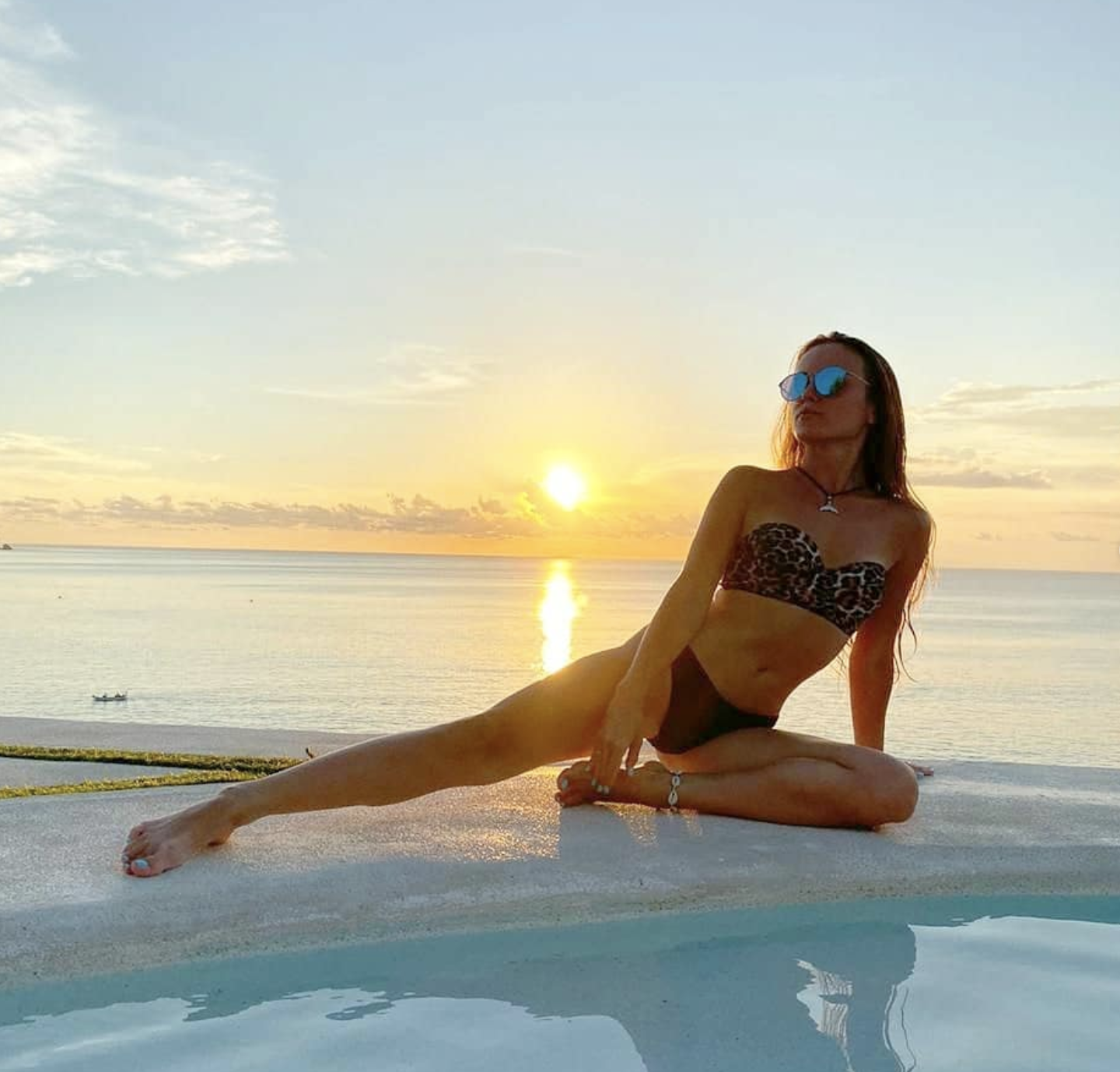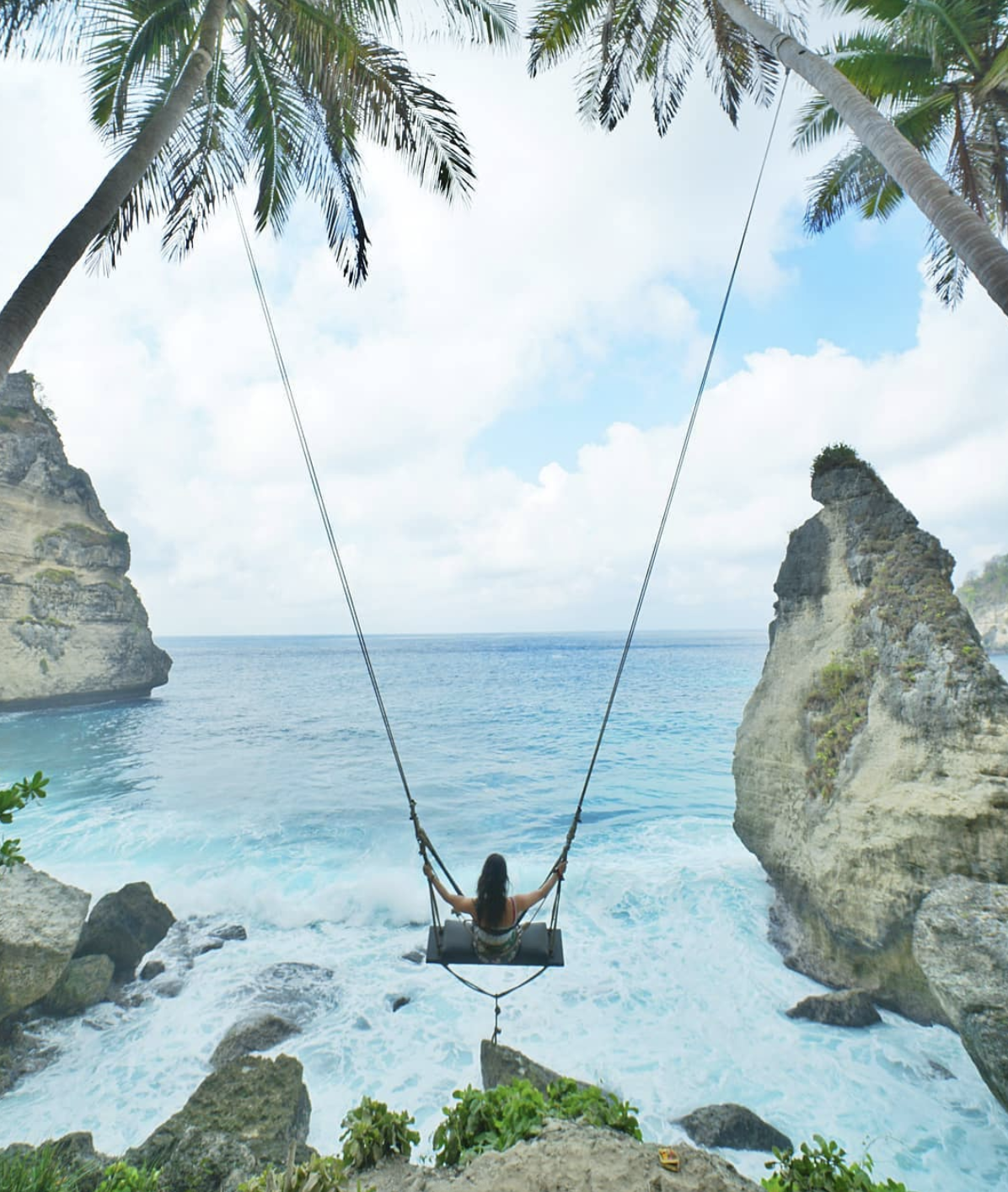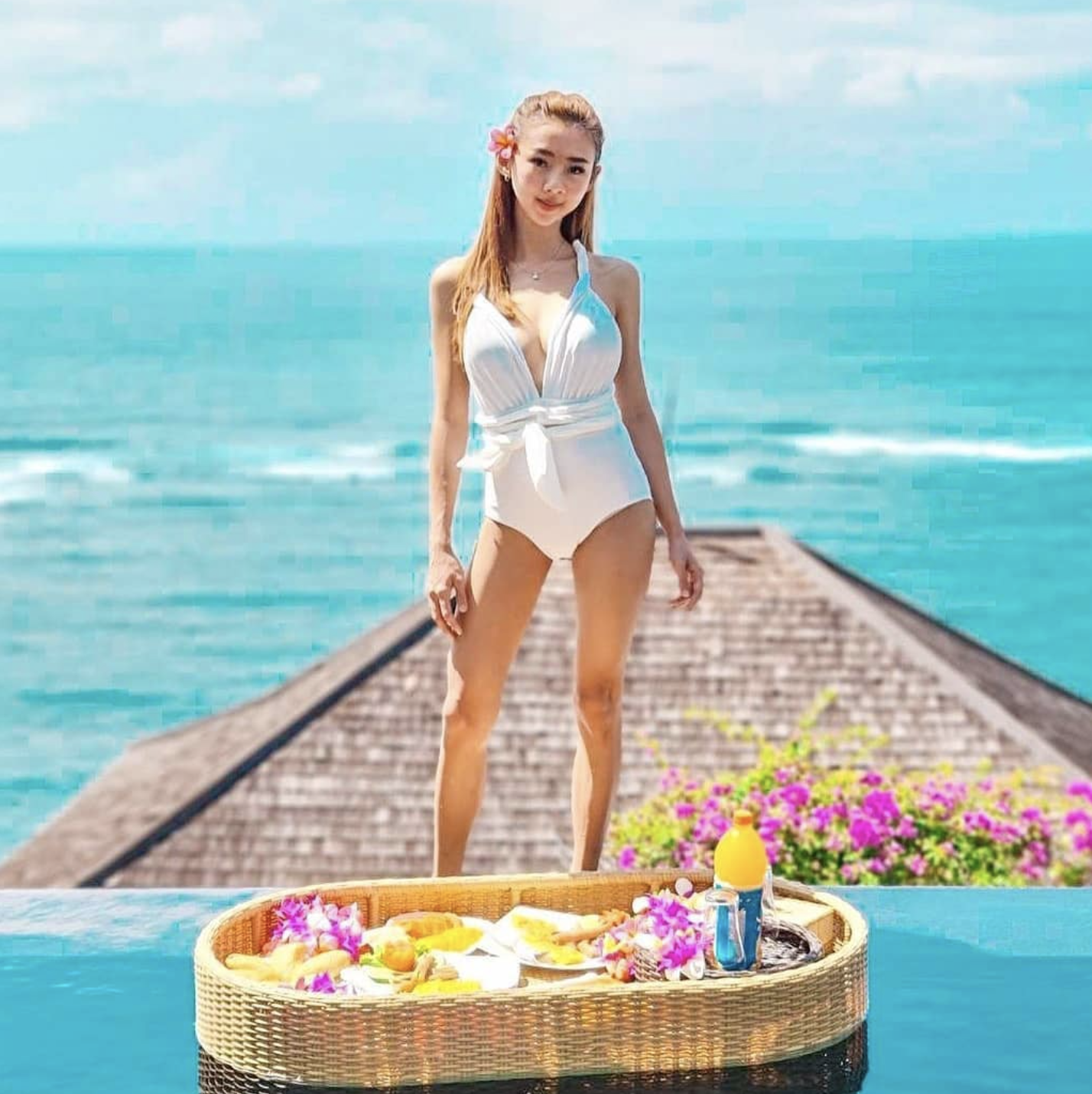 Stock photography
Frequently we must use stock photography. Follow these guidelines to select aesthetically pleasing and on-brand imagery.
Internal Image Library
Ask content team if you need stock photos.
https://drive.google.com/drive/folders/1JQF19i1QljrQAue6wndJdhhtDxdeuU2w
Unsplash
Generally high-quality and license free stock photos. Some are too heavily stylized. You are likely to see them all over the internet.
Canva Pro
Since we have subscription to Canva Pro account, we can simply use Canva Premium Stock photos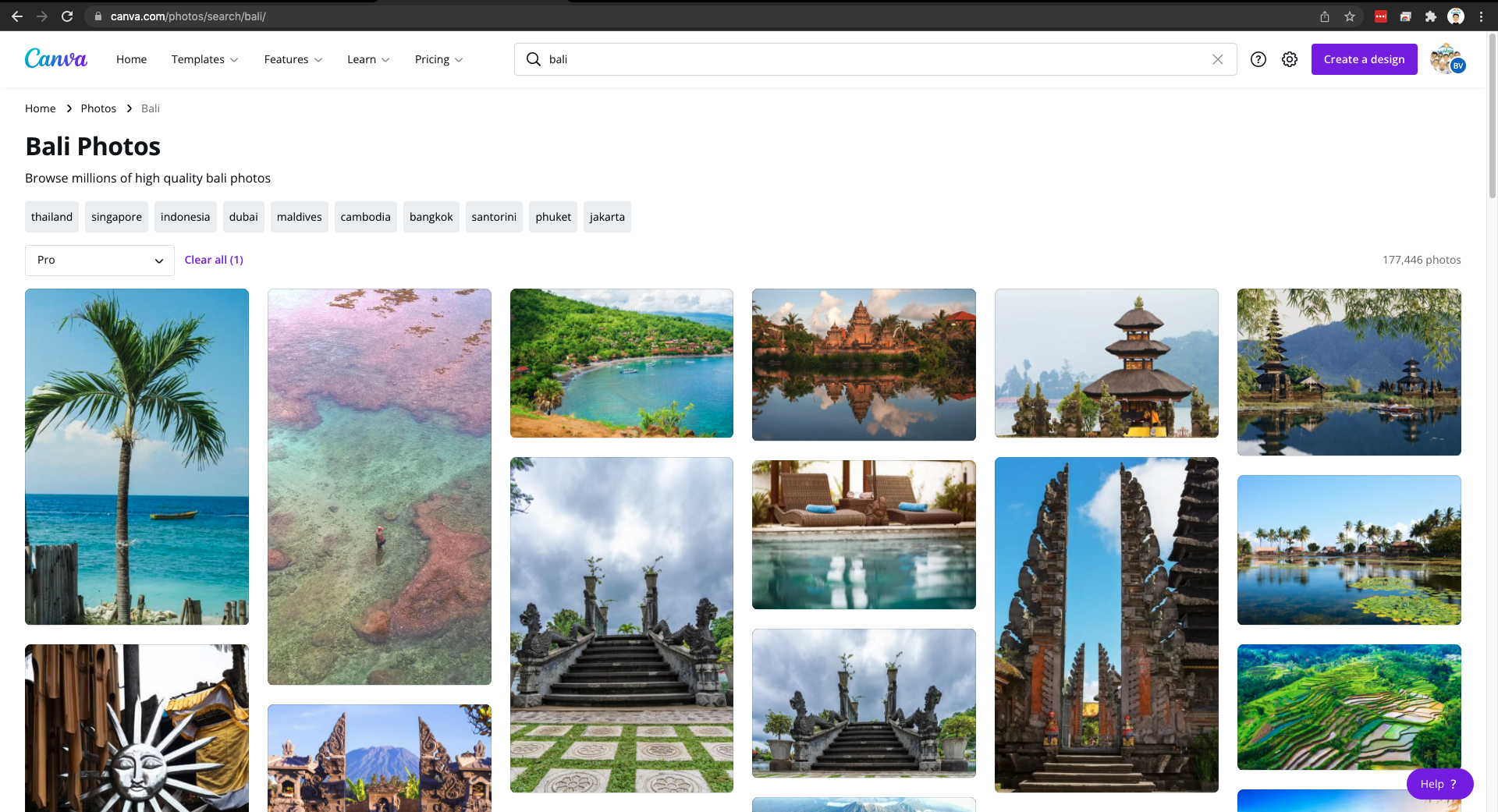 Photography Virtues and Crimes
| Photography Virtues | Photography Crimes |
| --- | --- |
| Only use images from trusted sources
 (ie not Flickr or Google Image search) | Never use unlicensed images
 |
| Choose images that have a clear focal point | Never pull images from a Google search
 or Flickr |
| Choose images that appear natural
 and unstaged | Avoid images that are negative |
| Choose images that evoke our brand values | Avoid images that are cliche
 |
| Represent a healthy diversity | Avoid heavily-stylized images |
Photo misuse
Video
Voice and tone
Tone of voice is an important aspect of our communication; it helps us convey our messages better, show our personality to our audience, and most important of all, it makes us more human. We want conversations with our audience to be genuine, impactful and unforgettable.
The Bukit Vista tone of voice can be defined into these words:
We want to treat you like friends, unless we already are. In that case, we want to treat you like family. We want to get to know you better and make you feel comfortable with sharing your stories and concerns with us.
Our vision is to inspire delight – everywhere – everyone – every time, and one way to do that is by spreading positivity and joy wherever we go. We are willing to go the extra mile to make you smile 😉
Professional and Dependable
With nearly a decade of expertise, our hospitality service experts are among the best and most trusted in Bali and Yogyakarta. We use tools that will make your dream come true and we give you solutions you might not even realize you need. So, no worries! You are in good hands 🤜🤛
Iconography
Thank you!
If you are having trouble with anything in this guide, you are missing brand elements from the brand package, or you are unsure if your communication best represents the Bukit Vista brand, please contact ??