The goal of this document → make our existing Branding Guideline simpler to prevent endless cycle of creating more guidelines and easier to inspection.
Background
We are very proud of our logo. Our logo is composed of Hills, Palm tree and the word Bukit Vista. Follow these guidelines to ensure it always looks its best.
Details
The Hills and "Bukit" represent where Bukit Vista was first established on 2012, which is on Bukit Peninsula area of Bali
The palm tree with an orange sunset background reflects the beach vibes where Bukit Vista was surrounded by
The word "Vista" means "a pleasing view" or "a mental view of a succession"
Examples
Main logo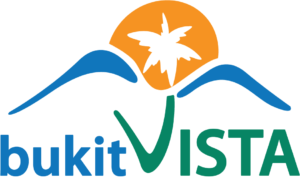 Sub logo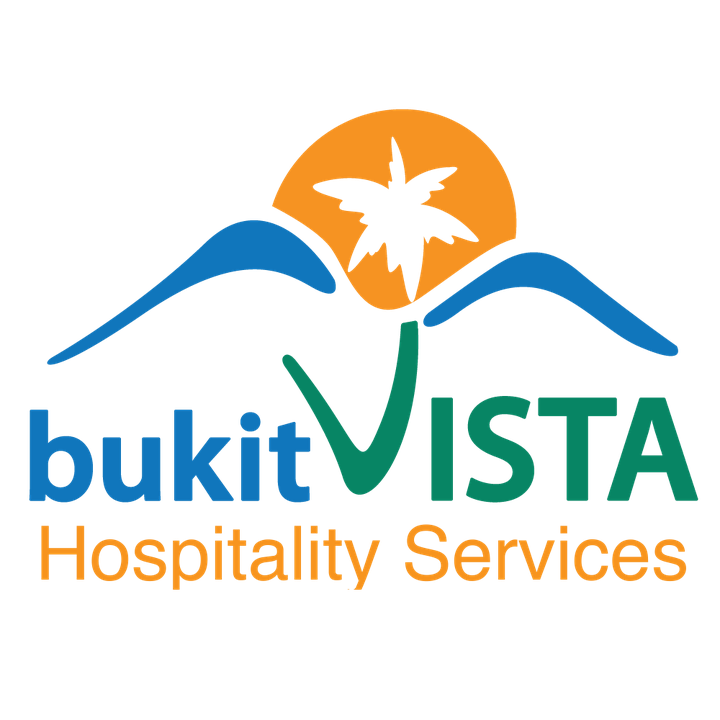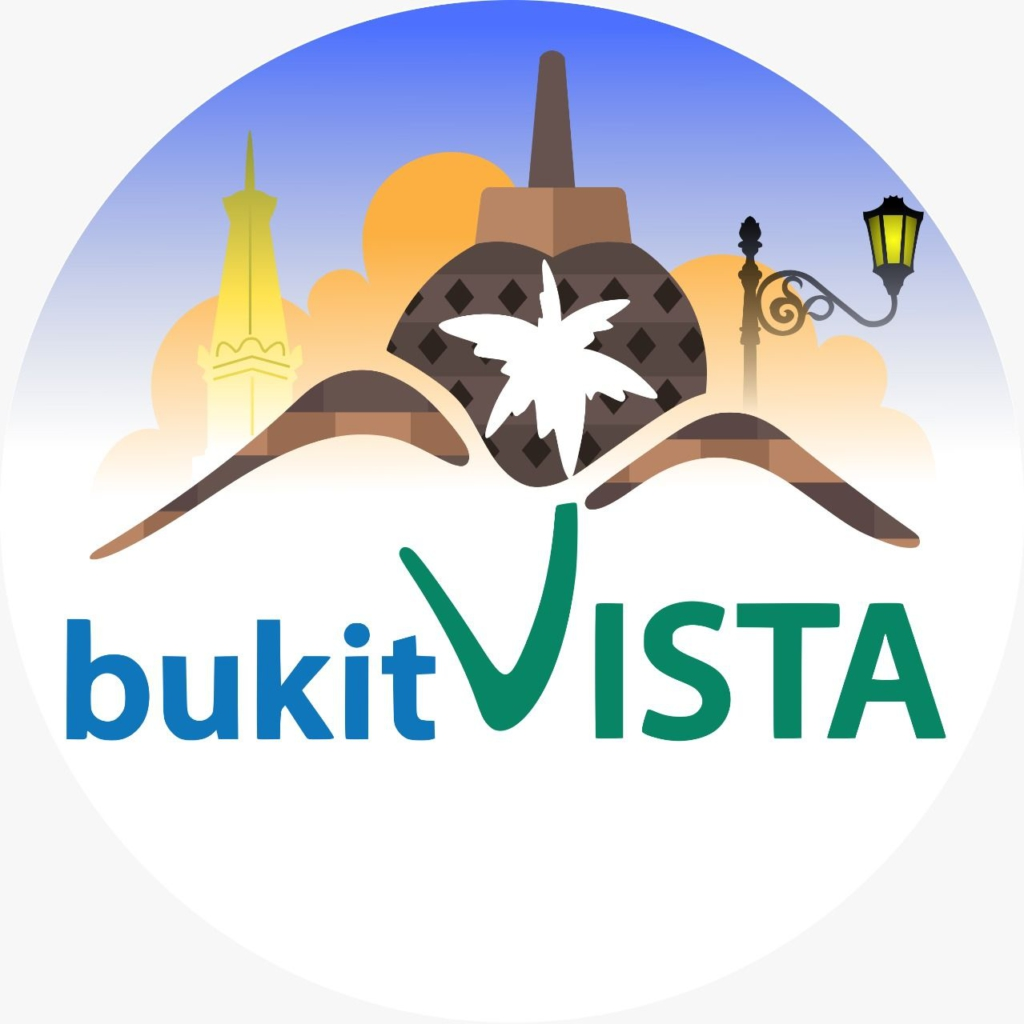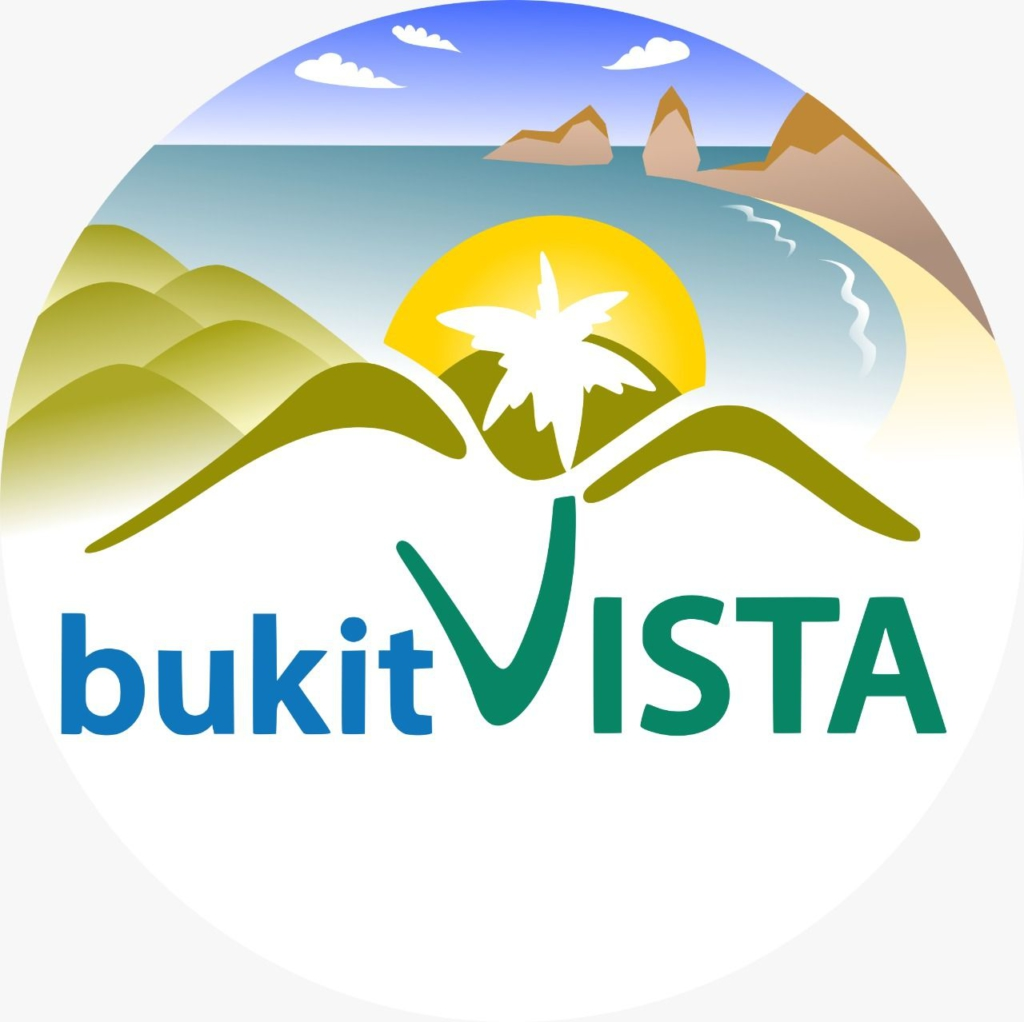 Background
We use our main 3 colors that represents Bali. Blue for the sky, orange for the sunset, and green for the trees. What else better represent Bali than those color?
Details
These color proportions can be used in any layout or collateral design. Blue, orange, and green can be used as accent colors in the proportions shown. Meanwhile please use only black or white text on core colors as outlined below.
Examples
Core colors:
https://media.giphy.com/media/YKIWSrueZyH27DCTjZ/giphy.gif
Background
We choose Contrail One as our main font because its rounded corners give it an approachable friendly feeling. In short, it suits us as a hospitality industry start-up. As a low contrast design it is suitable for use in medium to large sizes, including headlines.
Meanwhile Source Sans Pro being chosen because it's clarity and the fact that it works very well in user interfaces. Also, of course because it's one of the 20 Best Google Web Fonts!
And our last choice of font would be Hind Guntur Light. It's always a solid alternate to choose this font when deciding typefaces for UI design because it helps create clear-cut counter forms between the characters.
Details
Contrail One

Represent Bukit Vista signature on online present

Source Sans Pro

Use this as a main font on Social Media
Font size cannot be bigger than 56
Line spacing 66

Hind Guntur Light

Can be use on Uppercase and Lowercase
Bold only can be used to emphasize some words
Maximum bold use in single paragraph is 3 words only
Examples
Guest Squad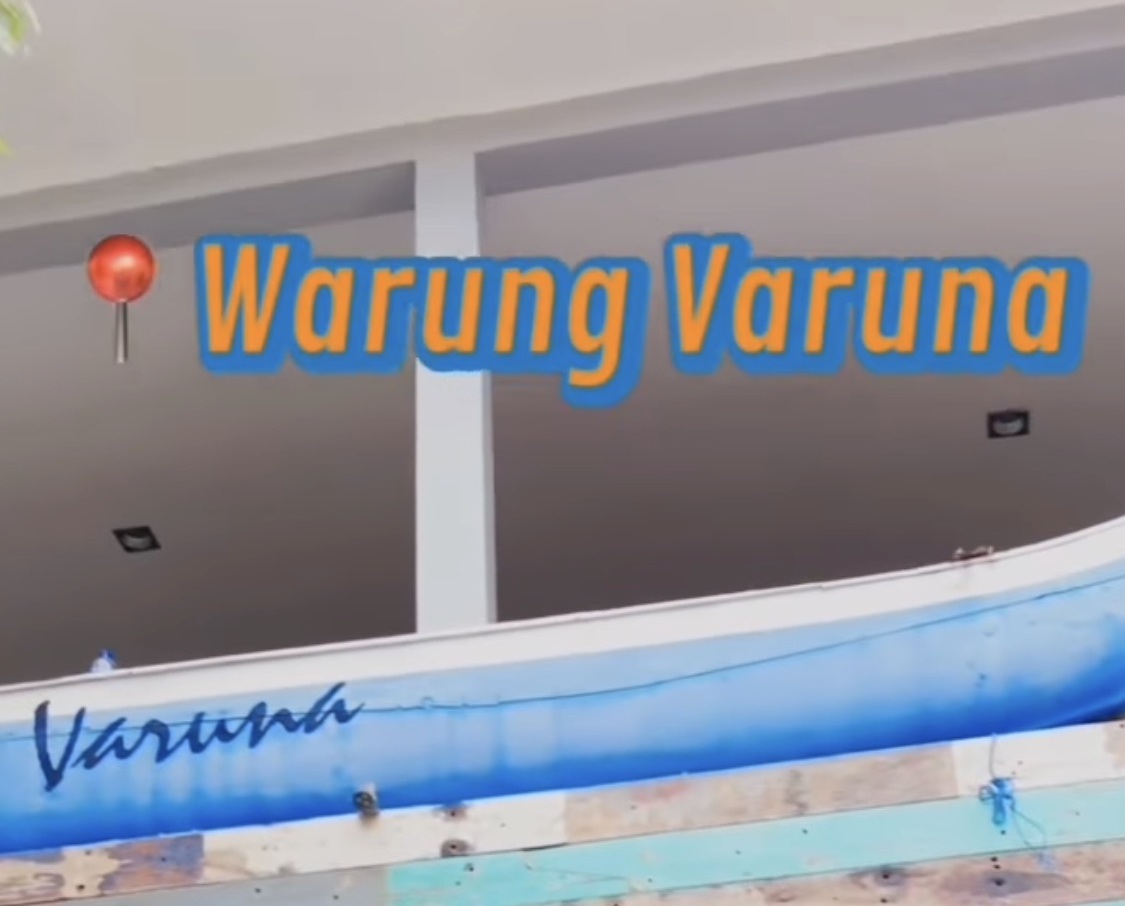 Partner Squad

Employee Squad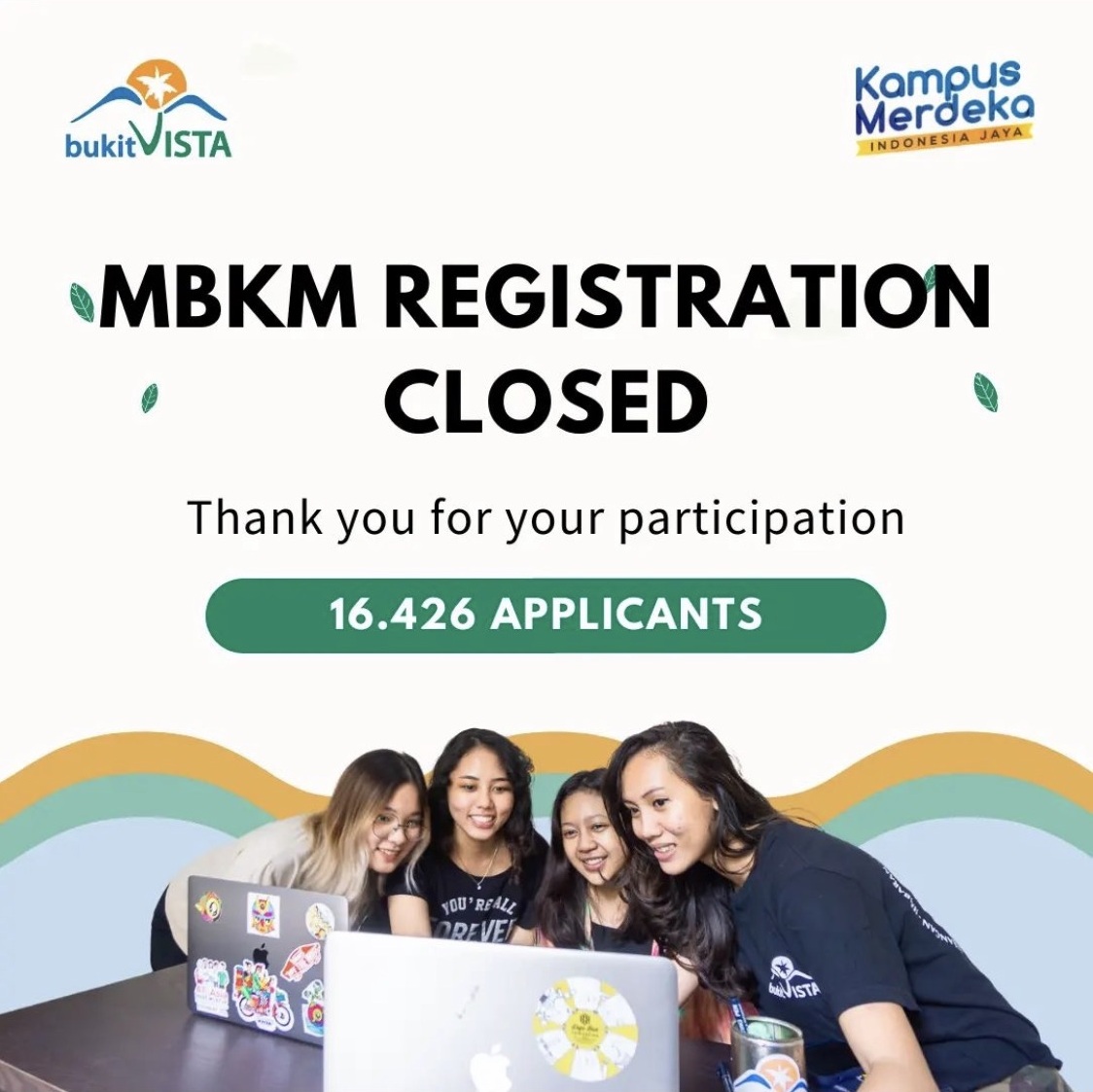 Background
Summarise existing guideline, 3 sentences max.
Simple, concise, but fundamentally explained.
Details
At the moment, we can use composition template from go massage





Examples
– Guest Squad
– Partner Squad
– Employee Squad
Background
Photography must be clear showing what you want to show off and have to be beautiful and pleasing to see.
For property, it has to shows the value of the property, including features, location, ambience/feel, and nearby attractions. In short, we have to provide accurate information about essential feature that guest can use to decide to book.
For nature or anything that has human elements to it, it's not the human that needs to be focused on but the activity that they're doing. We should be able to 'translate' what message they want to send through the picture.
Details
Decent Lighting: Bright but not flashy.
Contrast: Showing difference of the colors, showing off the beautiful sky outside.
Symmetrical: Eye level and straight.
Examples
Guest Squad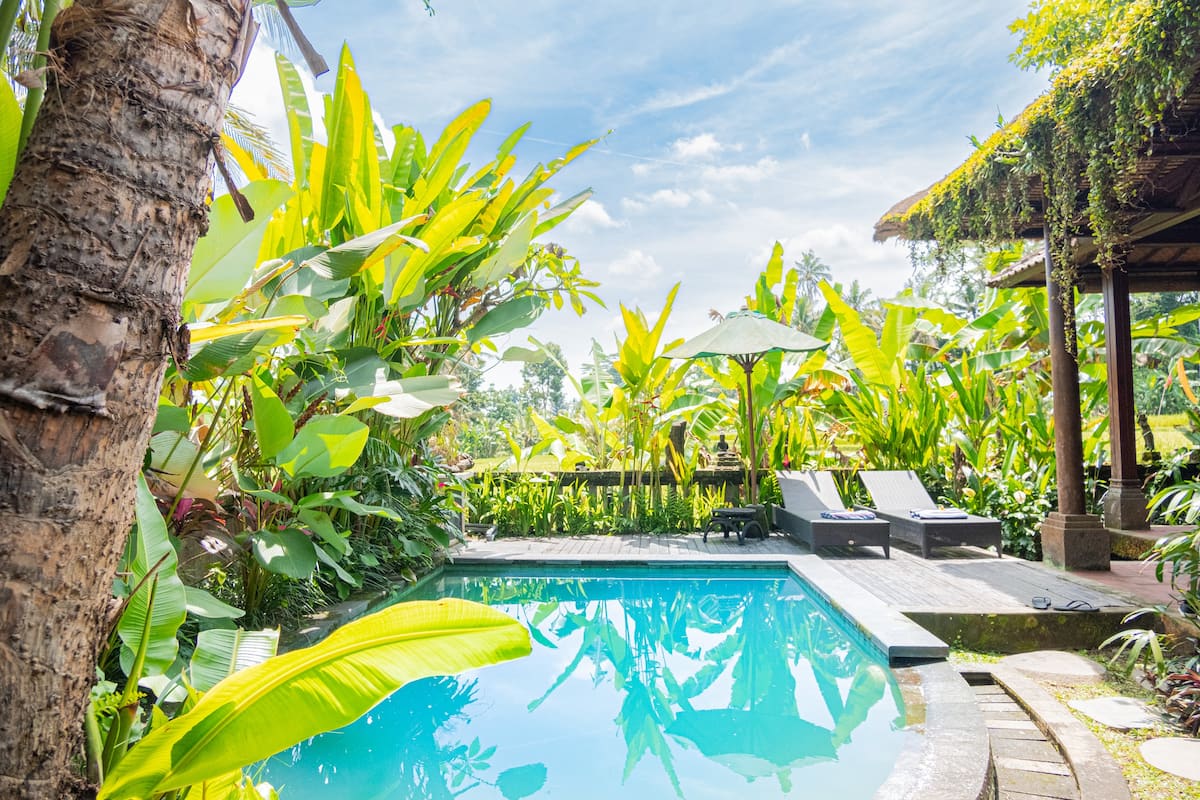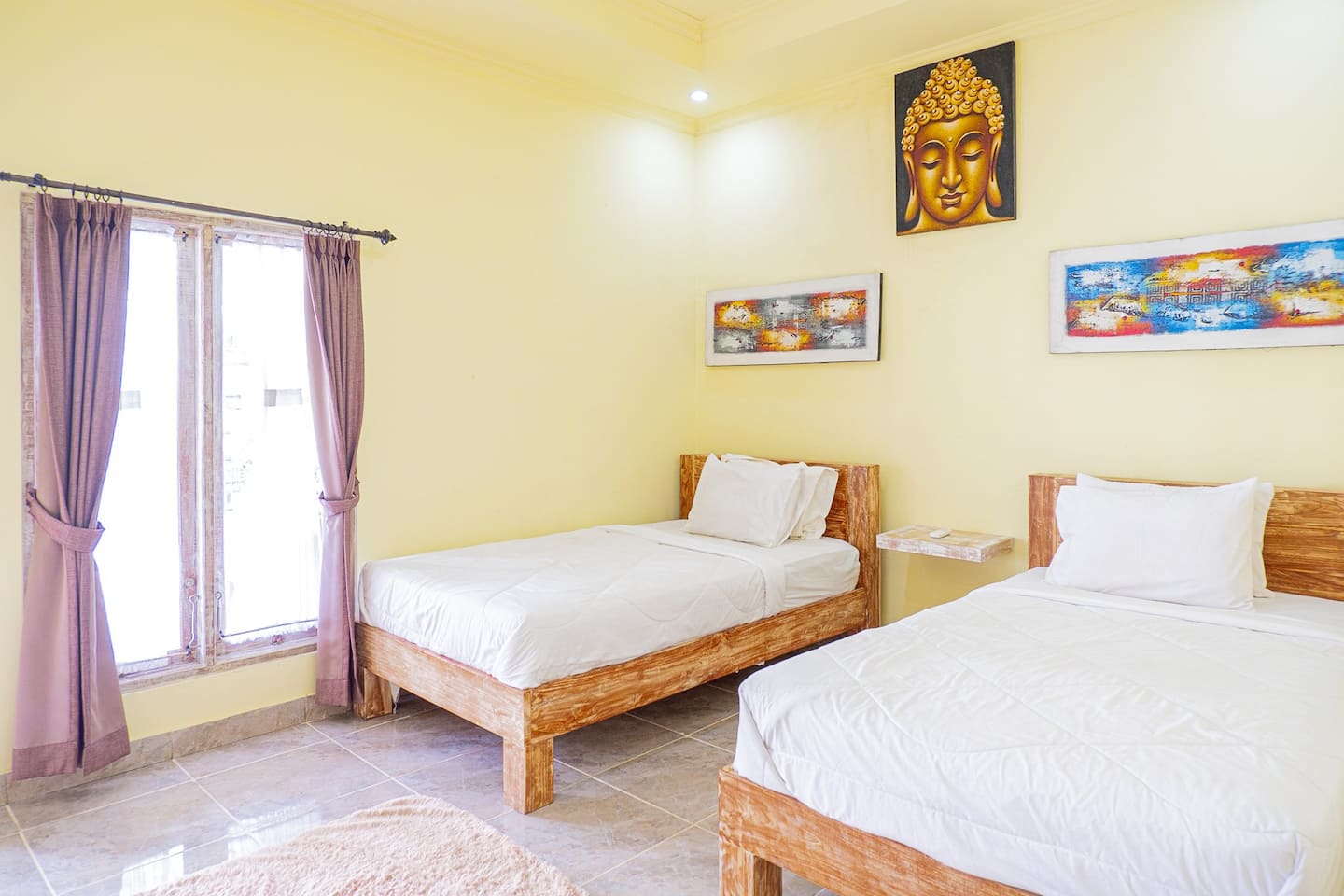 Partner Squad
Employee Squad

Background
Use 1 color, either black or white
Circular edges to bring hospitable vibes
Details
Easy to recognize
Icons to distinguish actions
Always have supporting text near the icon.
Examples
Guest Squad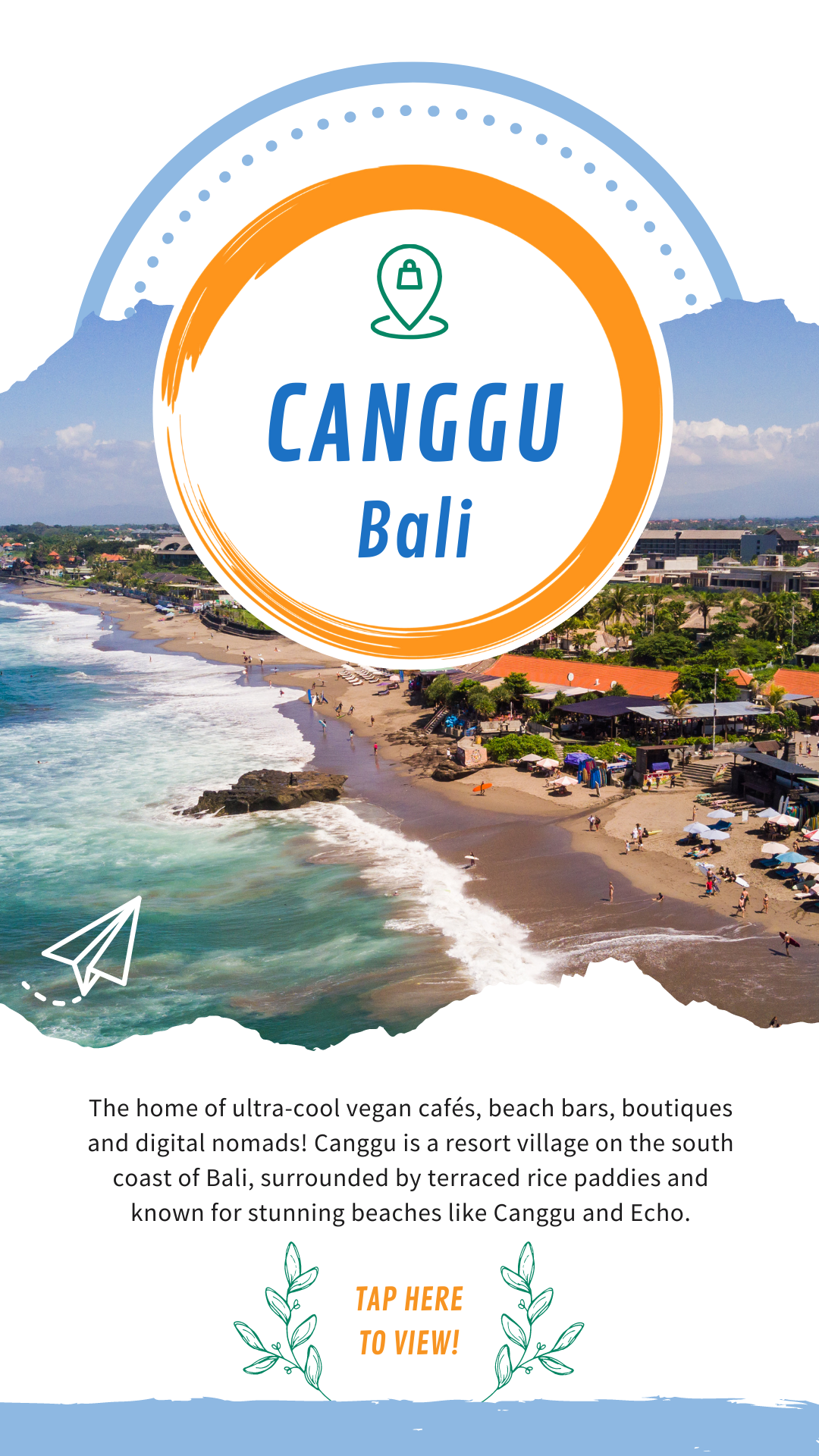 Partner Squad

Employee Squad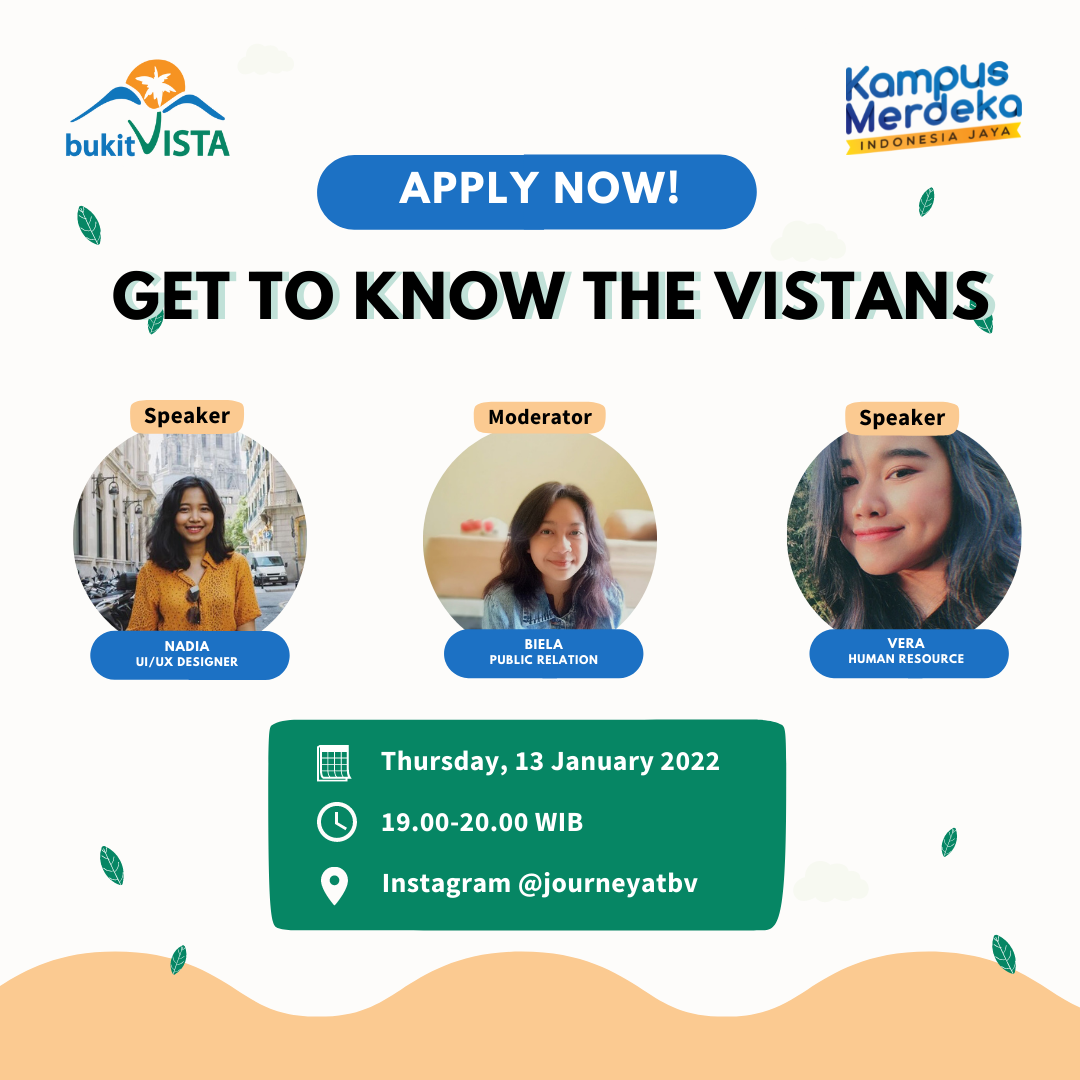 Background
Our illustrations are bold and whimsical
Our characters are portraying generosity, positivity, friendliness, and hospitality.
Details
Shapes are made of solid colors with no outline
Highly different color tone
Examples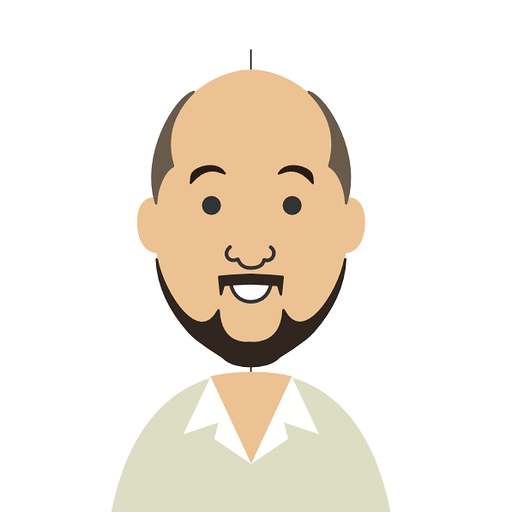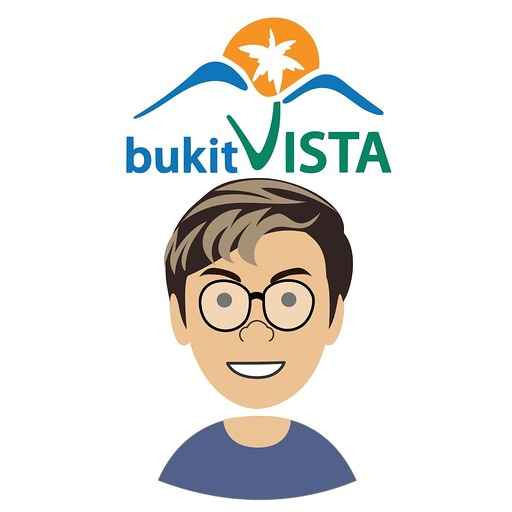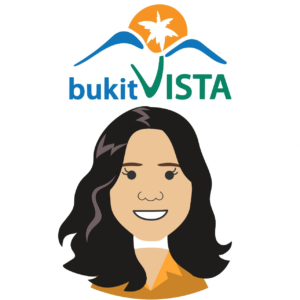 Blob shapes
The blob exists as a substitute for illustration. Its relationship is usually ambiguous, but it's an easy way to transition between different types of information without being too blocky.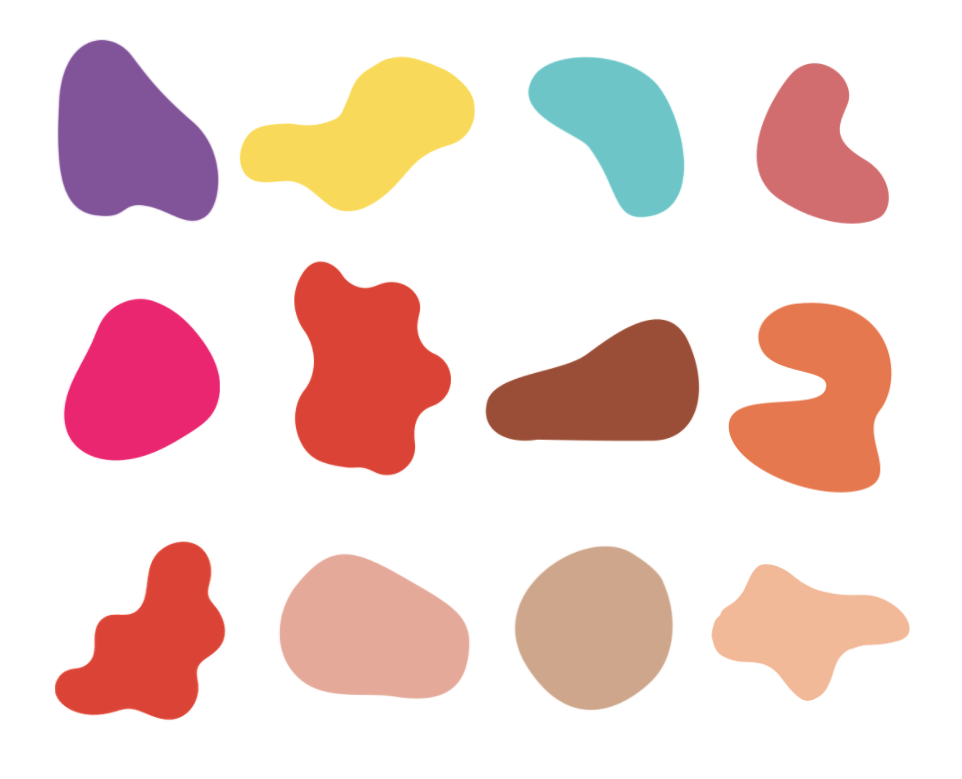 Don'ts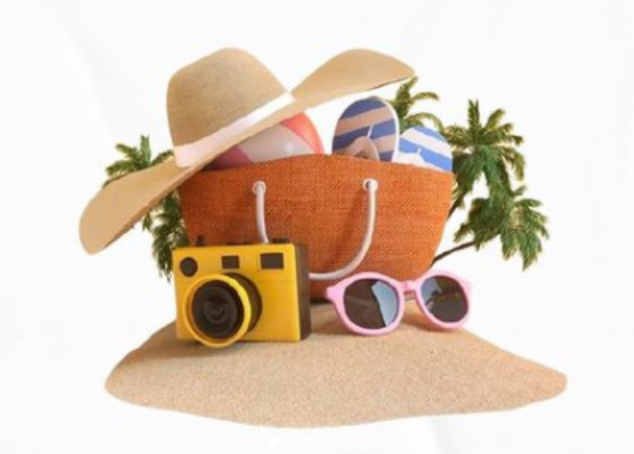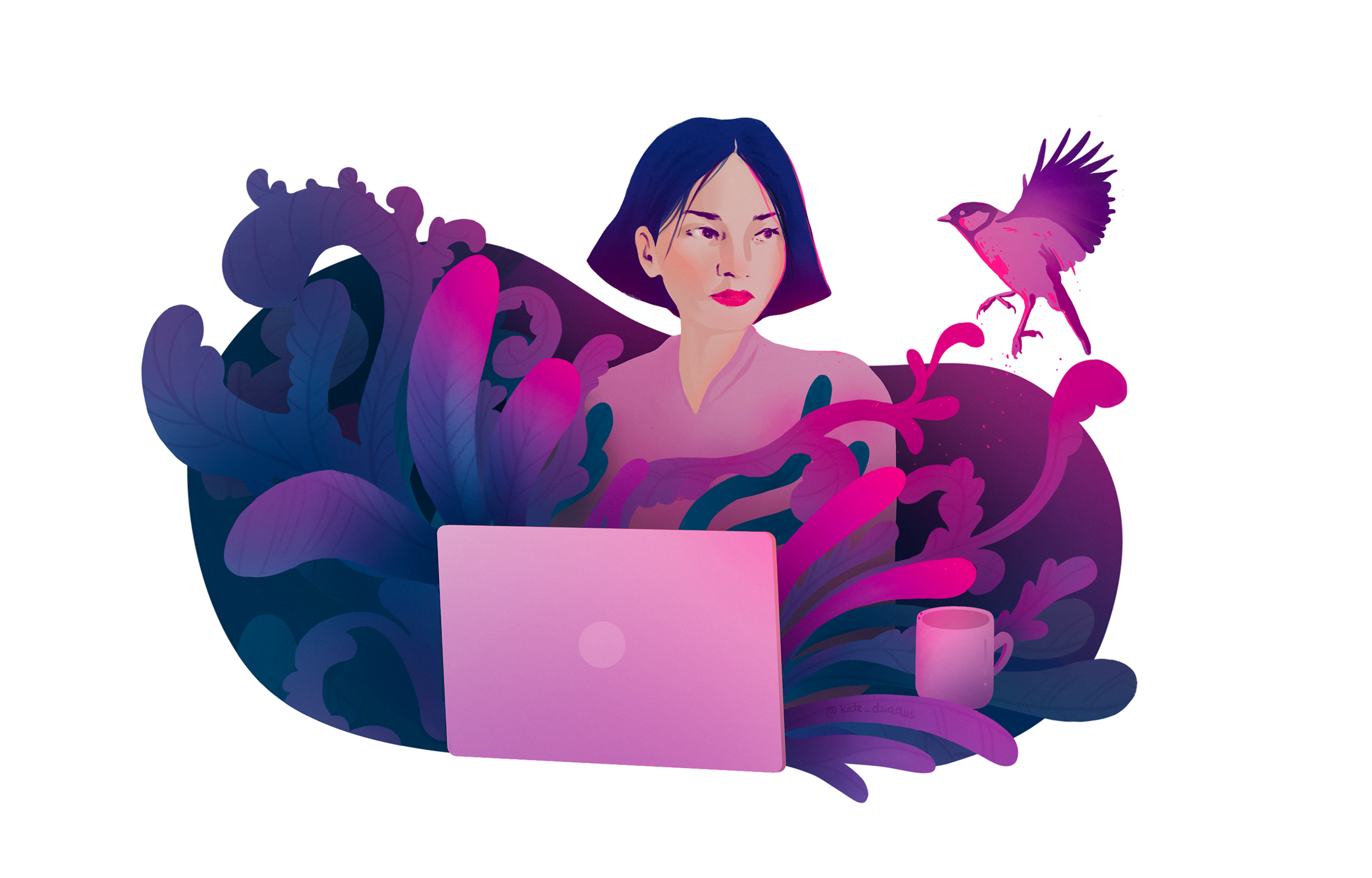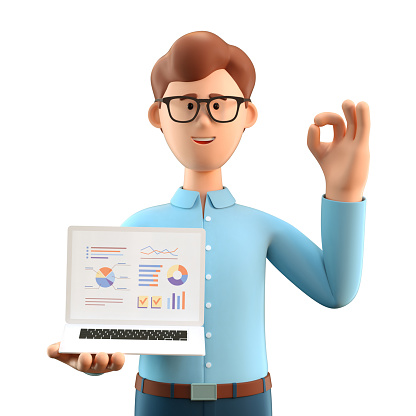 Background
Tone of voice helps us convey our messages better, show our personality to our audience, and most important of all, it makes us more human. We want conversations with our audience to be genuine, impactful and unforgettable.
Details
We want to treat you like friends, unless we already are. In that case, we want to treat you like family. We want to get to know you better and make you feel comfortable with sharing your stories and concerns with us.
https://media.giphy.com/media/Zds7ggWpSfe675qU1A/giphy.gif
Our vision is to inspire delight – everywhere – everyone – every time, and one way to do that is by spreading positivity and joy wherever we go. We are willing to go the extra mile to make you smile 😉
https://media.giphy.com/media/ka7P8QoXrpm5VX8FrW/giphy.gif
Professional and Dependable
With nearly a decade of expertise, our hospitality service experts are among the best and most trusted in Bali and Yogyakarta. We use tools that will make your dream come true and we give you solutions you might not even realize you need. So, no worries! You are in good hands 🤜
Examples
Guest Squad
Weekend ini minvis main ke @zin_cafe yang terletak di Canggu. Selain cafe, mereka juga berkonsep co-working space gitu jadi cocok banget buat Work From Bali. Ayo guys ke sana! Jam segini cocok banget nongkrong di rooftop nya nih. Buat rekomendasi lainnya tetep pantengin instagram @bukitvista yah! Dan kalau butuh rekomendasi penginapan, klik www.bukitvista.com/booking ✨
Partnership Squad
"10 THINGS YOU NEED TO KNOW BEFORE BECOME A HOST IN 2022"
Become a host for rental property is NEVER EASY! It requires you a lot of energy, time and effort.
To be successful host, you also need a good strategy. Have you get your listing positioning right? Have you analyse your pricing with the market?
Sounds confusing, huh? Don't worry! You can consult your issue with us for FREE
.
Book consultation and achieve your goals with us, today!
Click here

Website: https://www.bukitvista.com/bali-villa-management
WhatsApp: https://bit.ly/consultwithbukitvista
Employee Squad
Dear future Visterns, MBKM registration period has officially closed yesterday. We've got over 16.400 applicants throughout the month 🎊 Thank you for your excitement to join our team and #InspireDelight!! 🔥
The selection result for MBKM will be announced gradually by 28 January 2022 to each applicants.
Although the MBKM registration has officially closed, we still have a good news for you. Bukit Vista is still open to hire for both full-time as well as intern positions (non-MBKM). Checkout our site for more details and directly apply!
Background
A good campaign requires a copy that convey the messages effectively. Copywriters need to working a research of the products, including its strengths, weaknesses, target audiences, consumer behaviour. The purpose is attract the customers, increase the traffic and finally increase the sales in regularly.
Details
Concise, neat and structured copy
Show the strengths and weaknesses of the product/offer
Use relevant emoji to make it more appealing and easy to understand
Includes a correct and detail information
Must includes CTA in the end of the copy
Examples
Guest Squad
Instagram
1 Private Bedroom in Cute Wooden Cottage in Pecatu, Uluwatu | 3 Mil IDR/Month
Well-known as the headquarters of surfers, Uluwatu is a laid-back place where you can find hidden beaches with thrilling waves to conquer, the iconic Uluwatu Temple, spectacular views of the Indian Ocean and glitzy beach clubs. This cute cabin will complete your exploration of Uluwatu.
💲 PRICING DETAILS 💲
3.000.000 IDR/Monthly
1.200.000 IDR/Weekly
200.000 IDR/Nightly
You will get this advantage:
⛺ Instagramable wooden cabin
🛏 Comfy double bed
❄ Air conditioner
📶 Fast wifi (Support for working)
🏡 Garden area
🚿 Private bathroom w/ hot water
🚗 Parking space available
NEARBY BEACHES:
Nunggalan Beach – 7 mins drive
Padang-Padang Beach – 8 mins drive
Suluban Beach – 13 mins drive
EATERY:
Bukit Cafe – 7 mins drive
Suka Espresso – 11 mins drive
Black Rose Resto – 4 mins drive
Pizzeria Italia – 3 mins drive
HANGOUT PLACES:
Single Fin – 14 mins drive
Hatch Bar – 6 mins drive
Omnia Bali – 16 mins drive
Sunset Point Uluwatu – 15 mins drive
DM us for inquiries!
Check out more villas at bukitvista.com/booking
IG: @bukitvista @bvetalk @journeyatbv
Partner Squad
Did you want your villa to get better result without making any effort and doesn't hurting your budget?
Bukit Vista has offer the BEST solution for you!
With Zero Fee Management System, we will handle everything for you and you DON'T HAVE TO PAY!
Consult now and achieve your goals with us!
Learn more about our service through our website here

Employee Squad
We're inviting you to join our incredible mission to inspire delight through hospitality innovations that positively transform our guests, partners, and employees. We strive to become the most innovative hospitality company in the world. We lead using data-driven decisions, learn to be better leaders, and better entrepreneurs.
Bukit Vista Kampus Merdeka is a collaborative effort between Indonesia's Ministry of Education to nurture Indonesia young talents. We are opening the doors to the next class of students, employees, and fresh grads who are ready to for a life-changing experience and excited to innovate the world of hospitality.
Apply Now:
Background

Sonic sound or sonic background is a branding tool that used sound, especially music that can be easily remembered by targeted users or audiences. Bukit Vista's sonic sound represents the company's cheerful and delightful image: pool party is perfect, isn't it?

Details

Pool Party can be used as opening or introduction music on every occasion → All Hands 4.0, chapter meeting, squad meeting, and events held by Bukit Vista.
For Instagram or social media platform purposes, Pool Party can be layered and used as sample music
Feel free to put Pool Party on loop in order to expand the duration as needed

Examples

Partner Squad → opening of Community Sharing Session before introduction or opening remarks from host/moderator, used as background music for the offline event on the venue.
Guest Squad → can be played during the stay-in period on each property together with Bukit Vista's branding or introduction video
Employee Squad → opening of Happy Hours, farewell party, All Hands 4.0, and each chapter or squad meeting.