Greetings! I am Furqon, a dedicated and results-driven PR specialist passionate about crafting compelling narratives and building solid relationships.

Let's embark on a journey to the serene and picturesque Nusa Islands, located off the east coast of Bali. Known for their pristine beaches and laid-back vibe, Nusa Penida, Nusa Ceningan, and Nusa Lembongan offer a unique blend of beauty, adventure, and relaxation. This article takes you through the enchanting experience of exploring these islands, highlighting the must-visit spots and the allure of island life.
The Gateway to Nusa's Wonders: Nusa Penida
Nusa Penida, the largest of the three islands, is a haven for travelers seeking tranquility away from the bustle of Bali. The journey to Nusa Penida itself is an adventure, characterized by scenic boat rides offering glimpses of the island's rugged coastline and crystal-clear waters. On arrival, visitors are greeted by the charm of Little Island Bungalow, a cozy hostel that epitomizes the island's simplistic beauty. With comfortable rooms, outdoor bathrooms, and a welcoming hot tub, it's a perfect base for exploring the island's natural wonders.
The Quaint and Quiet Nusa Ceningan and Nusa Lembongan
A short trip from Nusa Penida lies the smaller, yet equally captivating, islands of Nusa Ceningan and Nusa Lembongan. These islands are a paradise for those looking to immerse themselves in a serene, unspoiled environment. In Nusa Ceningan, the Bergen Village bungalows offer a delightful experience with their beachside bar serving a variety of local and international delights. The Yellow Bridge connecting Nusa Ceningan and Nusa Lembongan is not just a mode of transport but a symbol of the islands' connection, both physically and culturally.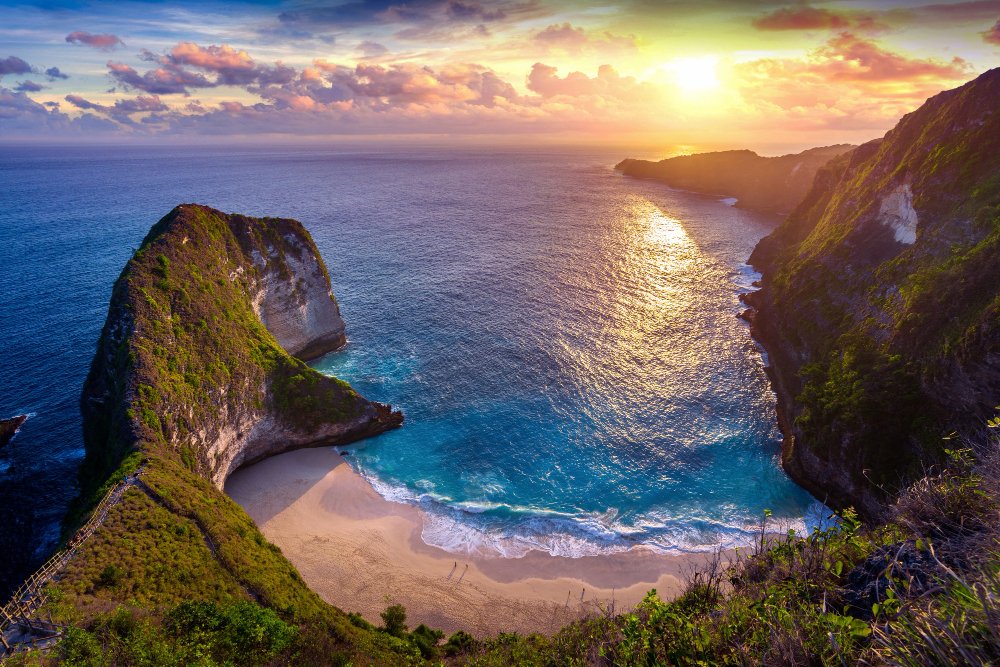 Exploring the Beaches and Local Life
The islands boast a variety of beaches, each with its own unique charm. Dream Beach and Mushroom Bay in Nusa Lembongan are celebrated for their picturesque settings and vibrant local cafes. Meanwhile, Nusa Ceningan's Secret Point Beach offers a more secluded experience. For those seeking a blend of luxury and local charm, Ohana Beach Club in Nusa Lembongan provides a picturesque setting with a swimming pool and stunning ocean views.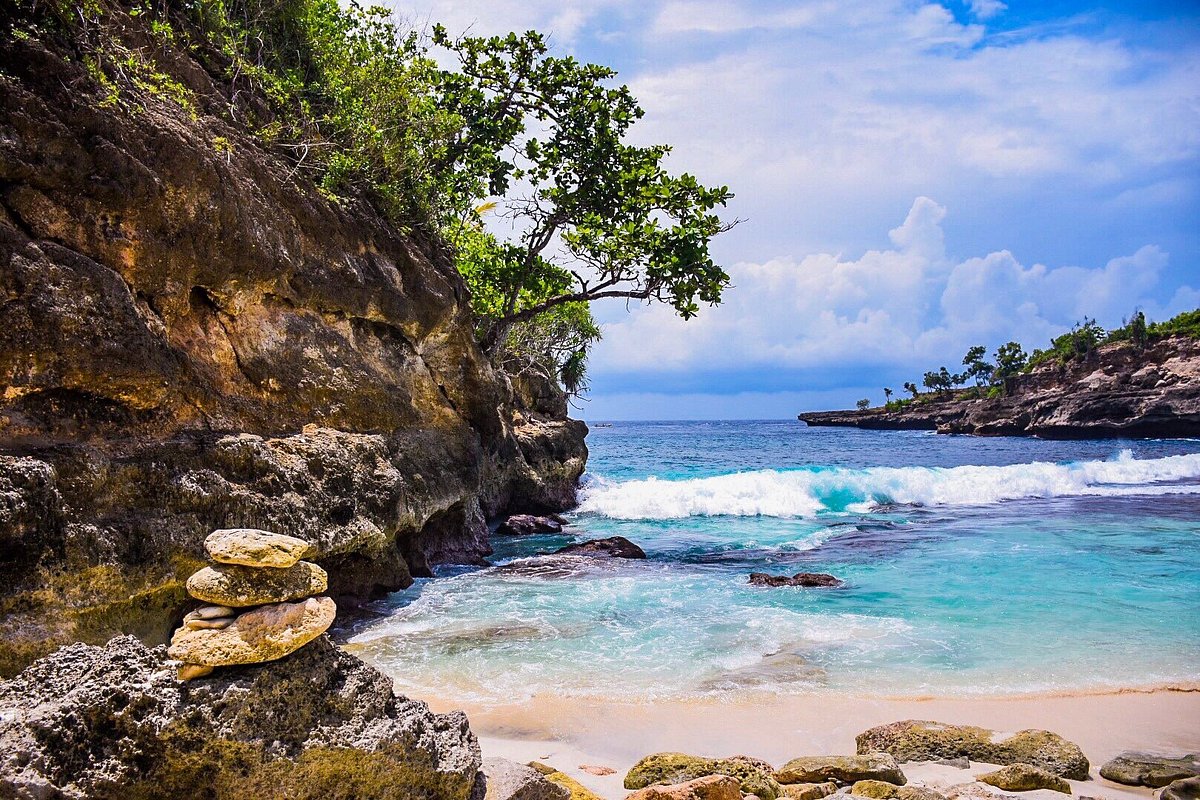 Culinary Delights and Local Hangouts
The culinary scene on these islands is a delightful mix of local and international flavors. Sea Breeze in Nusa Ceningan offers a splendid breakfast with views of the lagoon, while Next Level Cafe is known for its excellent coffee and smoothie bowls. The Blue Lagoon in Nusa Lembongan stands out not just for its food but for its breathtaking views, making it a perfect spot to unwind and soak in the island's natural beauty.
Bukit Vista, Inspiring Delight in Nusa Islands
Incorporating the Bukit Vista ethos, these islands offer more than just a travel destination; we offer a chance to connect with the local community and embrace a simpler way of life. Bukit Vista's philosophy of inspiring delight through hospitality is evident in the warm welcomes, friendly faces, and personal touches experienced throughout the journey in these islands.
Conclusion
The Nusa Islands – Nusa Penida, Nusa Ceningan, and Nusa Lembongan – offer a unique blend of breathtaking scenery, cultural richness, and serene escapes. Perfect for travelers seeking a blend of adventure and relaxation, these islands promise an unforgettable journey filled with delightful experiences, warm hospitality, and the irresistible charm of island living.

Reference: YouTube