Providing the best experience for guests during their stay is a staff priority. When you welcoming guest, giving a good first impression is very important. First impressions can make or break a guest experience. The way you greet guests is very important as it is your first point of contact with your guests.
The way you welcoming guest is the way to make guests feel right at home. Greet is a way to start a conversation and break down the barriers created by the unknown. It's also a way to build relationships and connect with the right people and bring great value to your property.
Every nice little thing we give when welcoming guest will be appreciated. Some simple ways to welcoming guest are by smiling at guests, having a quick response when guests ask for help. and always offer help if they need it. Things like that will add to the guest experience and enhance it.
Also read: 3+ Tips To Create The Best Guest Experience for Remote Working from Armadillo Canggu Guesthouse
To win over your guests from the first impression, Here's an idea to make a first impression when a guest first steps into your property.
1. Dress Up Proffesionally
In order to make a good first impression when welcoming guest, make sure your employees are well-dressed, polite, and visually impressive. 
One way is to give employees proper uniforms. You can provide a custom uniform for your staff. That way, guests may easily identify who they need to seek for help. This sense of professionalism cannot be conveyed in any other way, and uniforms help to achieve this.
Psychologically, employees are more productive when they have a sense of self-confidence, which is reflected in the quality of their work. As a result, they are more likely to provide excellent service and do their duties efficiently since they are more confident and motivated to do so. Keep staff's name tags or other identifiers prominently displayed if your property's style and branding are informal and standard uniforms don't make sense.
2. Give Warm Smiles As Soon As They Arrived
One of the simple tricks to impress guests is to give a warm smile as soon as they arrive. Your guest may feel so tired after a long road trip or a bumpy flight, greeting them with your warm and beautiful smile helps to lighten their mood. An expert says that a good greeting can remedy bad moods. 
Before you start the conversation, make sure you also maintain a polite eye-contact with your guest. Make your guest feel comfortable and valued by maintaining polite eye-contact. All you need to do is to calmly look at your guest without any judgment and keep your beautiful smile on your face.
When your guests arrive, offering help can be very helpful too. Especially if your hotel is big, it can be hard for guests to figure out where to go. They had to figure out how to get around, where the bathroom was, and so on. 
Look for help if they need, for example need help with luggage, look around the location, facilities available, and others. Helping your guests is a great way to go above and beyond and leave a lasting impression. This way, you can also start a casual conversation with your guests so it doesn't feel awkward. 
Guests also feel like they are warmly welcomed with the help you offer. You should also be honest and clear when guests ask you questions. If there's a wait for food, for example, let them know how long they'll have to wait. It's better to know than to have false hope for nothing! 
When visiting a new place, tourists will always tend to be interested in the local culture, including its special food. Serving local treats in your area helps provide a unique experience for your guests. Your guests will really appreciate it. Provide snacks and drinks as soon as your guests arrive. After a long journey and feeling tired, this treats will really help your guests to fill an empty stomach and lifting their mood. 
If your property has many interesting tourist destinations, make this an opportunity to provide destination recommendations to your guests. You can make a welcome card in the room which is equipped with local tourist destinations and important numbers. This will really help a lot of your guests. This shows that you care about your guests and want to provide the best experience for your guests.
6. Celebrate special occasion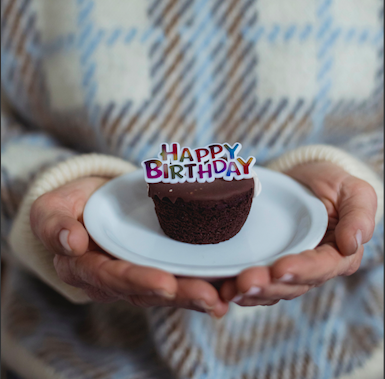 If you know the special ocassion that your guest have, such as birthday, anniversaty or something else, give them a special surprise treats when welcoming guest. You can give a surprise by giving a cake or a special gift box as a treats. Your guests will really appreciate your gift and effort.
This treats will beneficial to your rental property. As they have a best moment they had during their stay, it will open the opportunity that they come back again and would reccommend your hotel to their friends.
7. Provide accurate wait times
You may be very busy, but you should never be too busy to let the customer know how long it will take you to help them. Guests will not be annoyed by having to wait for help if the wait times are accurate. 
They can even get information from the concierge or go to the bathroom if they have time to do other things while they wait for help. Communication is the best way to make your clients feel safe and show them that you care.
To start a conversation and want to make a good impression on guests, you can give a compliment. So let your guests know if you liked their earrings or if they had an interesting experience. There's a good chance that complimenting people will help you start a conversation and connect with them. There are many ways to make people happy too.
First impressions have a huge impact on the guest experience. Either it able to increase or ruin your guest's experience. This is also very influential on the reputation of your rental property. If the guest experience is satisfied with your service, then he will be happy to write a good review for your rental property. They can even recommend your rental property to others.
Providing a quality and enjoyable experience will also make your guests miss it and want to come back to your hotel again. Therefore make sure your rental property is always well maintained and provide a good service. If you are not sure about the services you provide, Bukit Vista can help you provide the best rental property services according to your rental property. Learn more about our villa management services and check out the other benefits to improve the quality of your rental property.