Please contact Gunung Ghania through Slack to get the access.
Ghani will send the invitation to your email.
Create new template
01. Name your template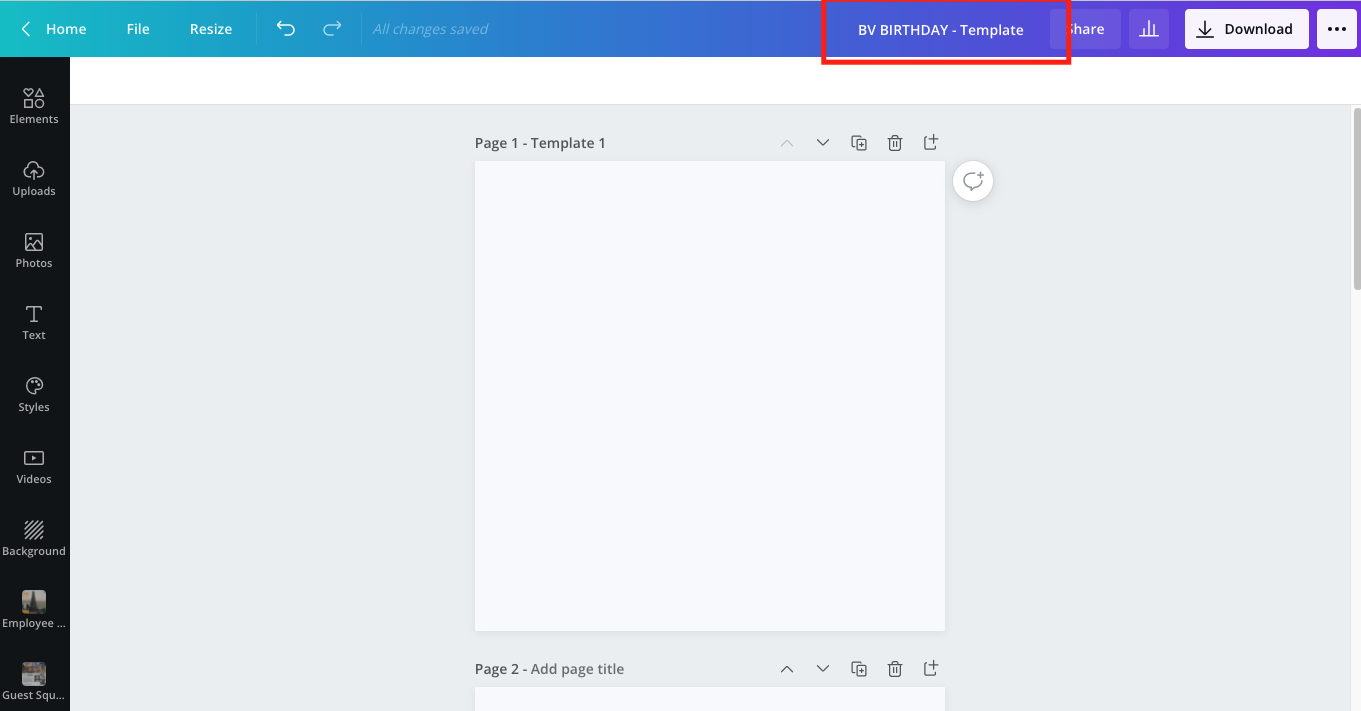 02. Move your template to the correct Squad's folder

03. Choose a background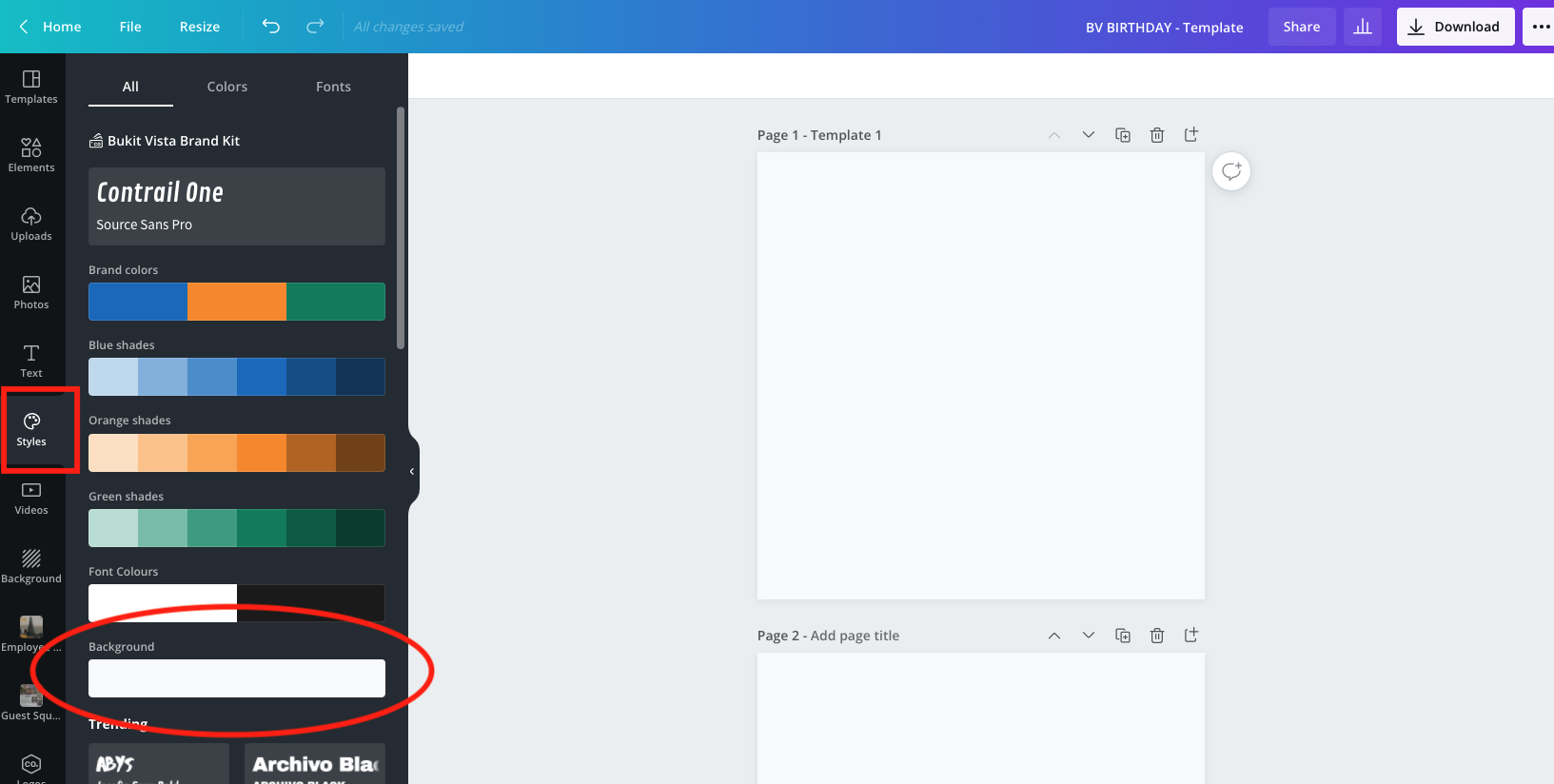 It's recommended to use the background color palette provide.
04. Add elements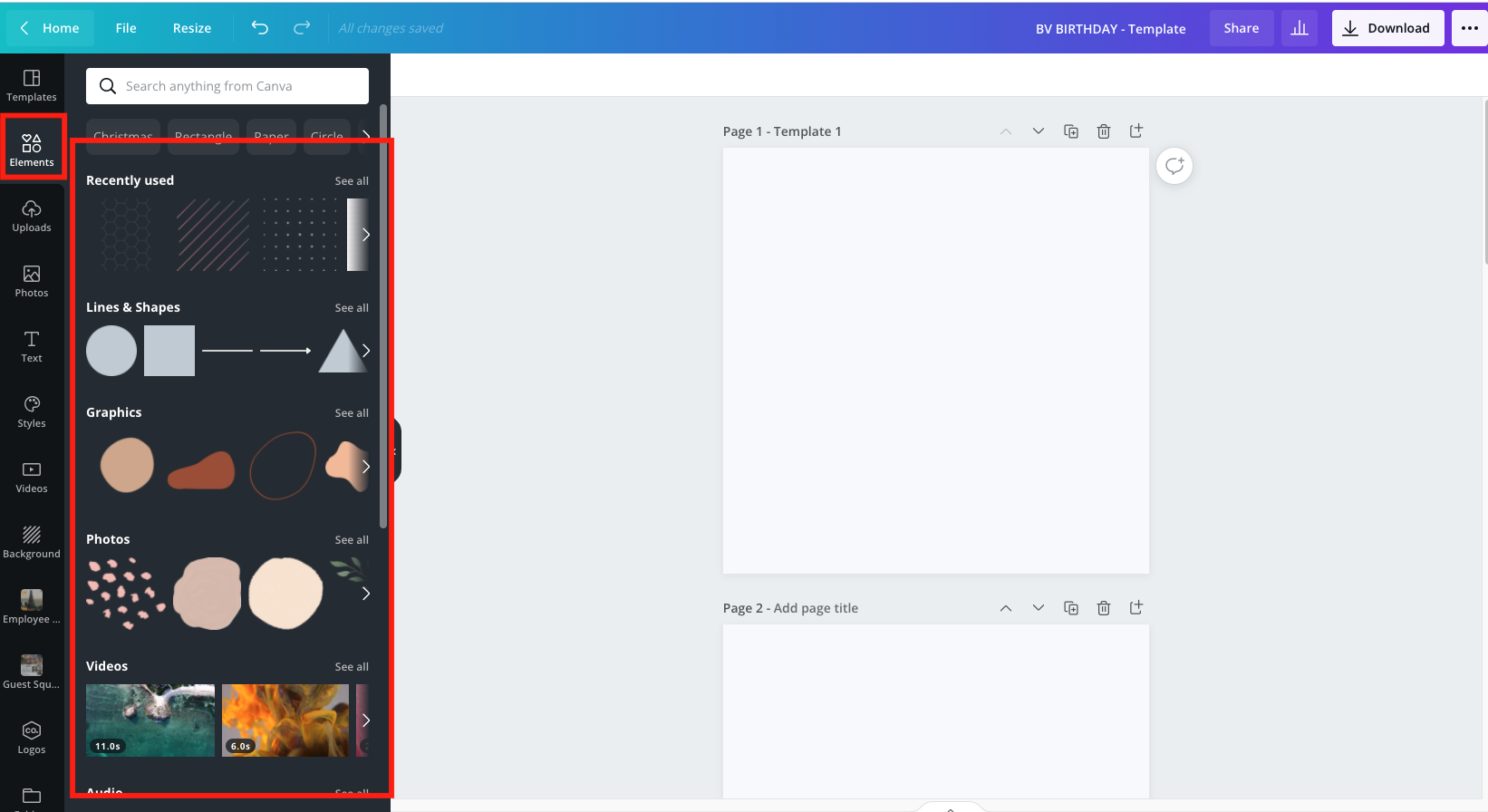 05. Use the right fonts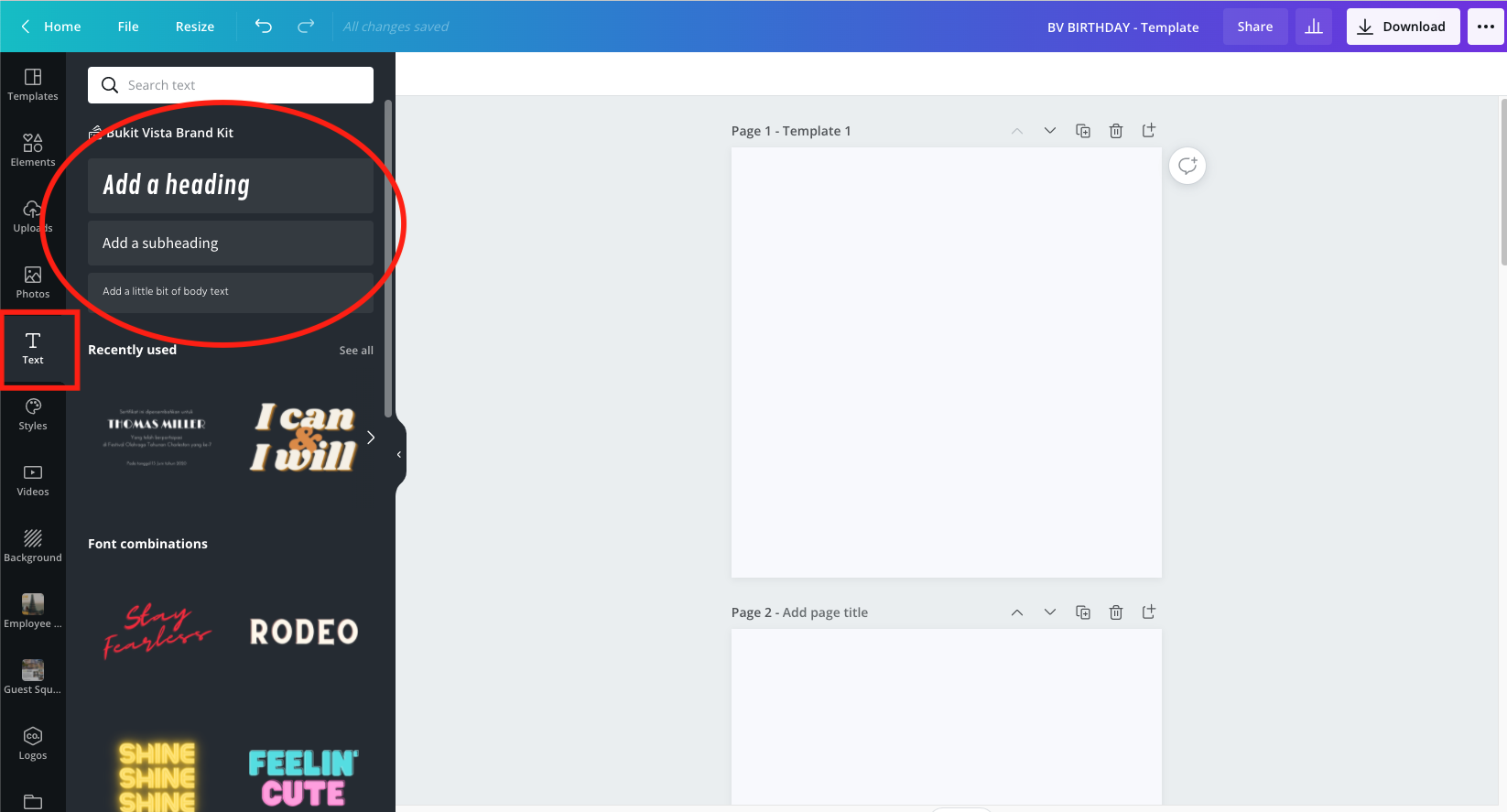 06. Use the right colors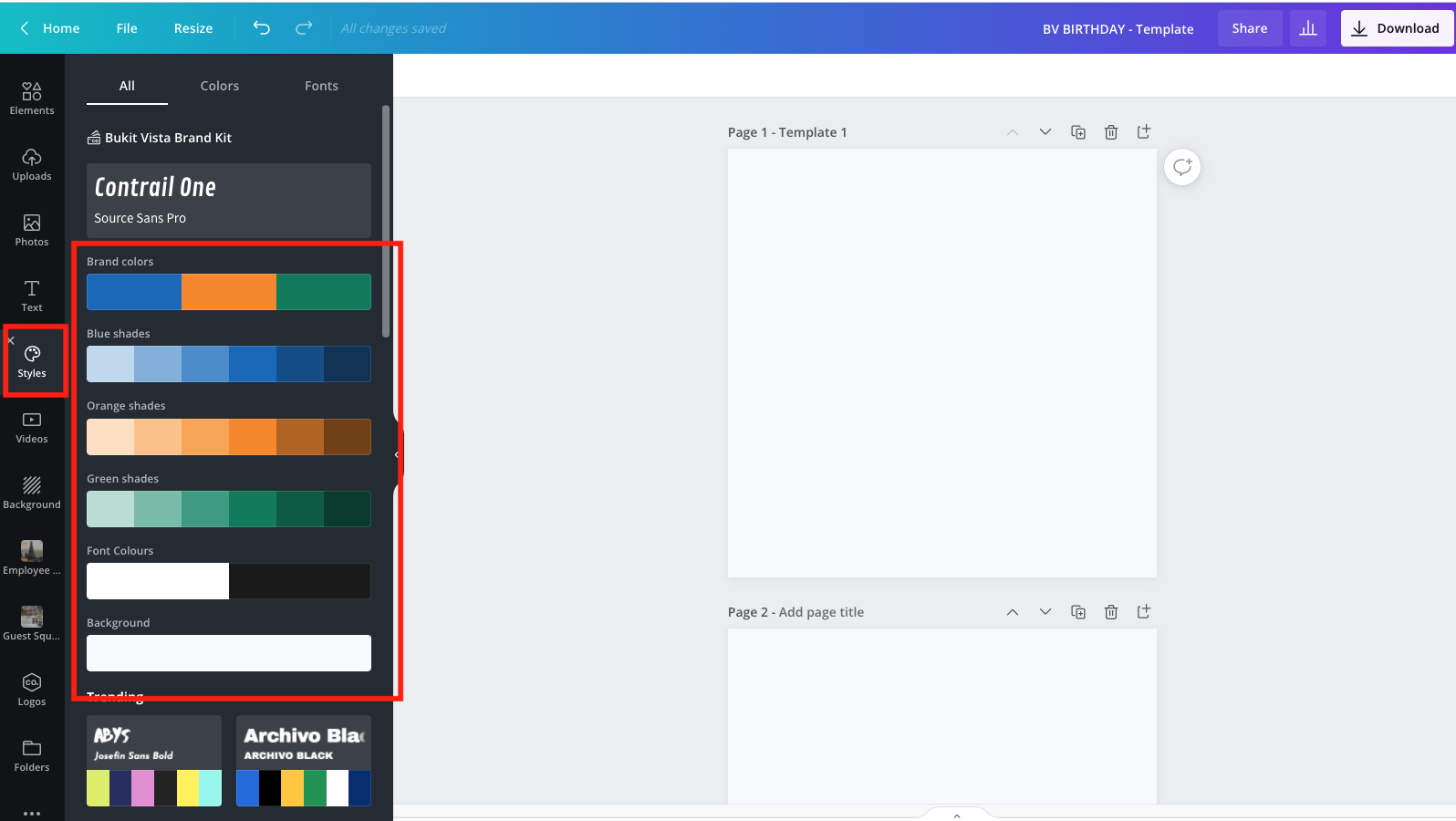 07. Use the right logo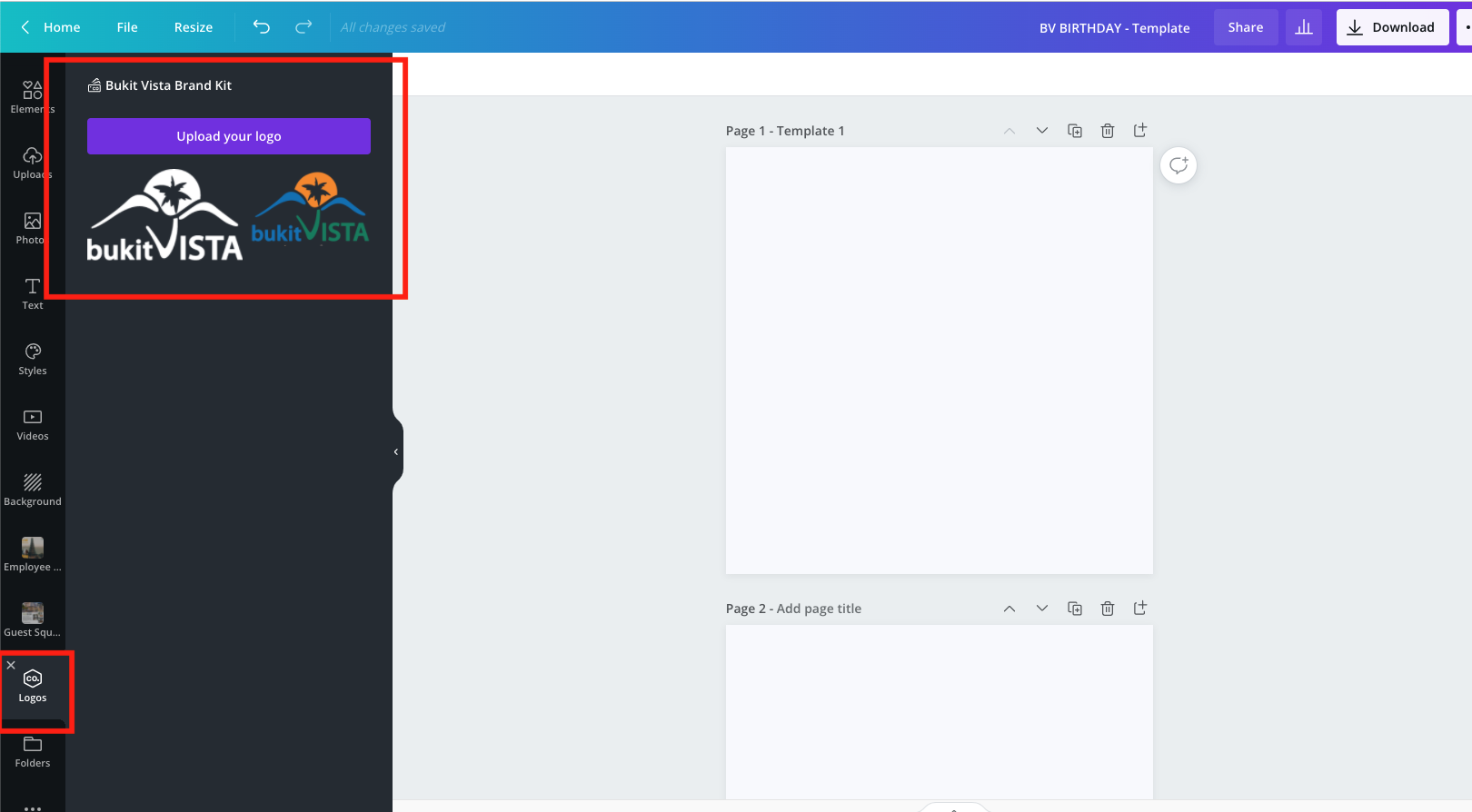 Select from templates
01. Choose from squads' folders

Select one of the folders and choose the available template to be use for your design.

02. Add your elements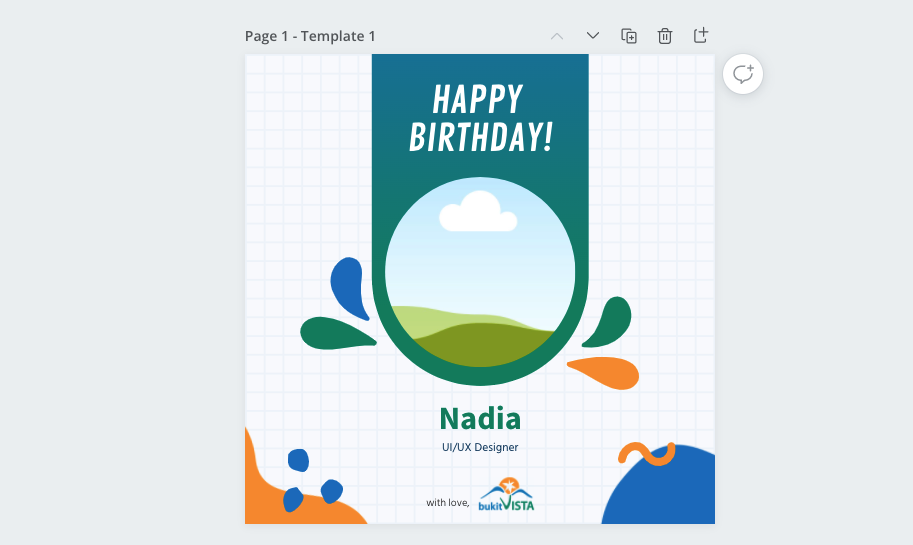 In the template provided, please do not edit the template

Duplicate the page
Rename the page

For example in the Birthday template, replace the image and change the Name and Role according to your needs.