Step On Toes.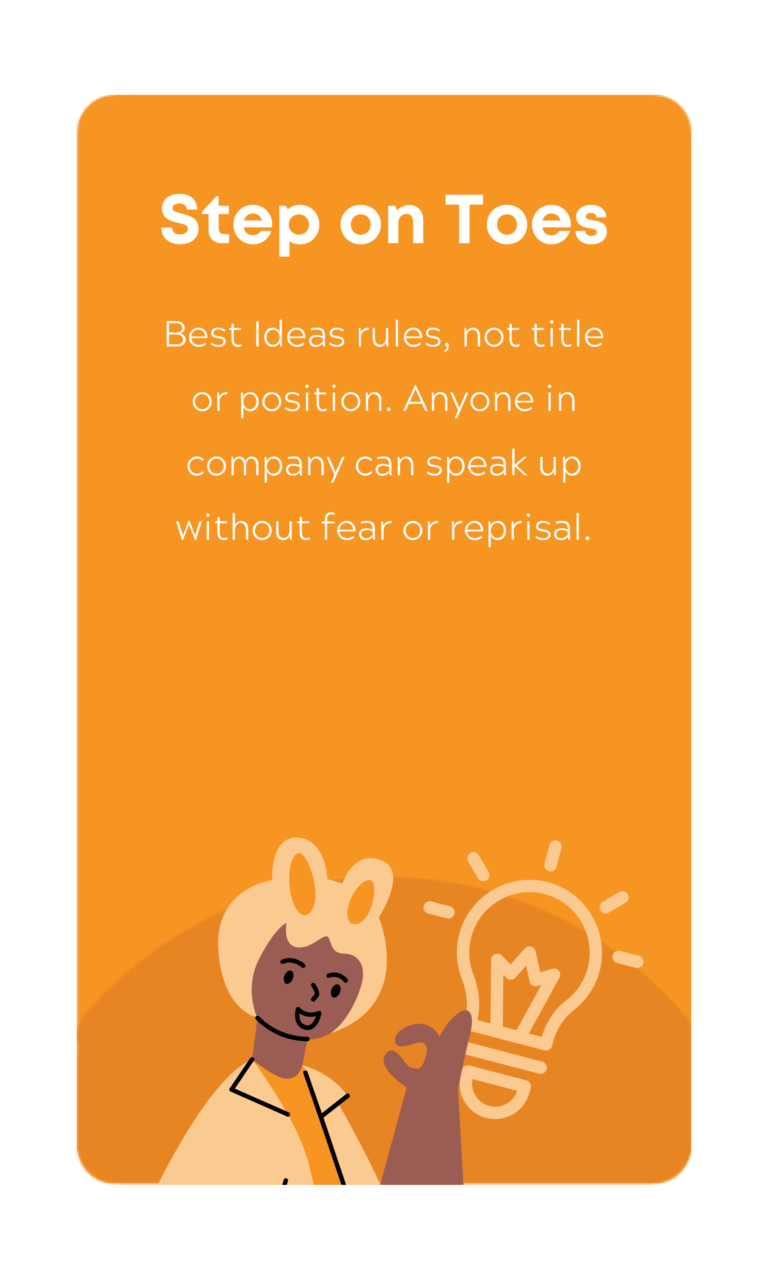 What it means:
It doesn't matter whether you're an intern here, or even the CEO. What matters is having your ideas heard!
Never be afraid to speak up.
Make sure to challenge ideas if you think there can be improvements.
There are no bad ideas. Only unspoken ones.
---
Help Others To Help Themselves.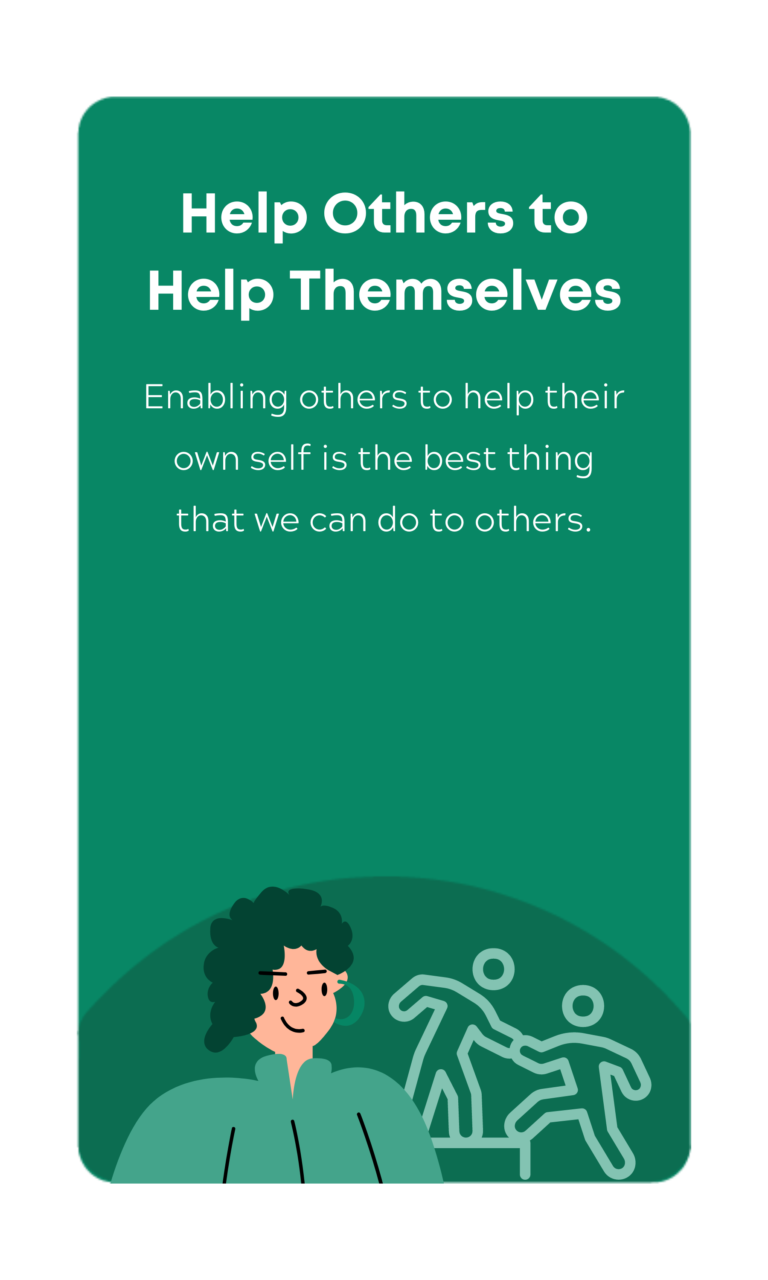 What it means:
Be there to reach out your hand to help others. Always make sure that you're helping others in a way that lets them do the best they can.
Give and receive help from your colleagues. We're here for you, you're here for us!
The best kind of help, is one where you open the road that leads to the answers instead of directly leading them there.
---
Fail Fast.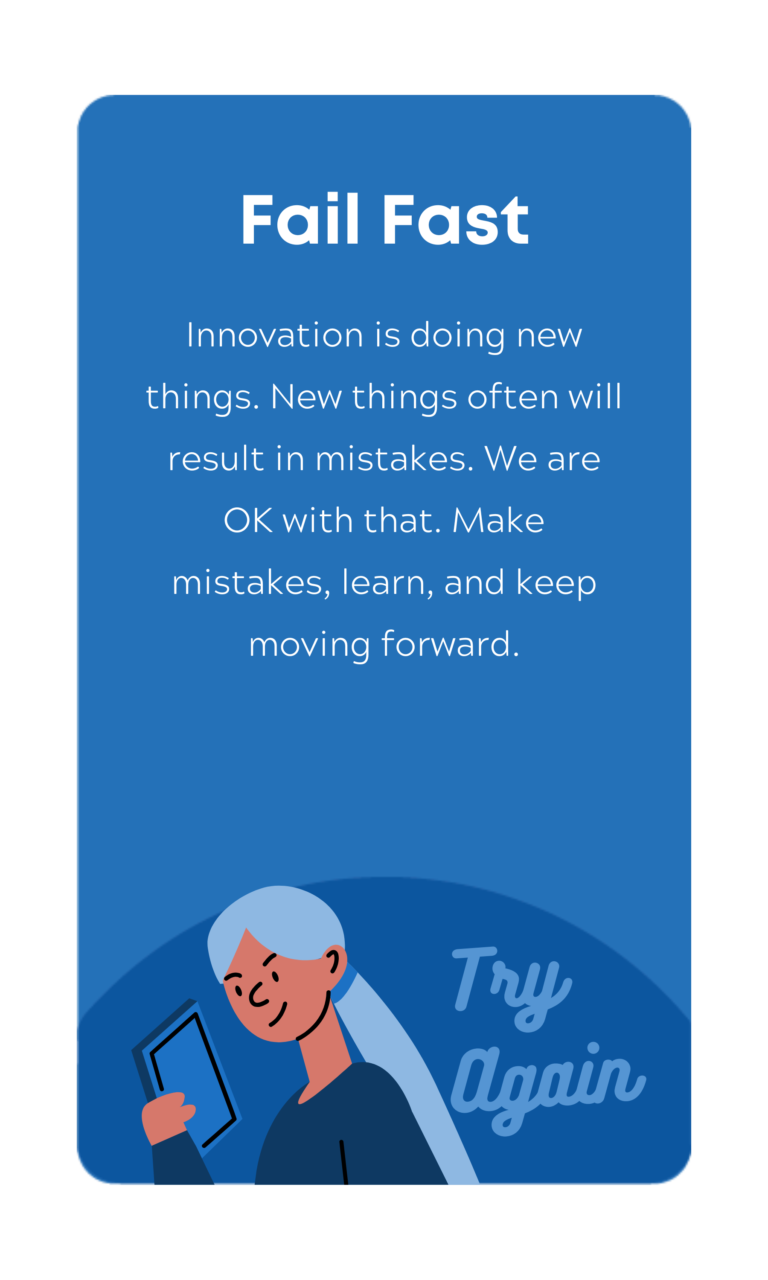 What it means:
Failing is a part of life. What matters is getting back up and learning from it.
Do try new things even if there are risks
Failure is often the most valuable teacher. Don't be afraid of it.
Do learn from mistakes and try to get back up.
---
Never Settle.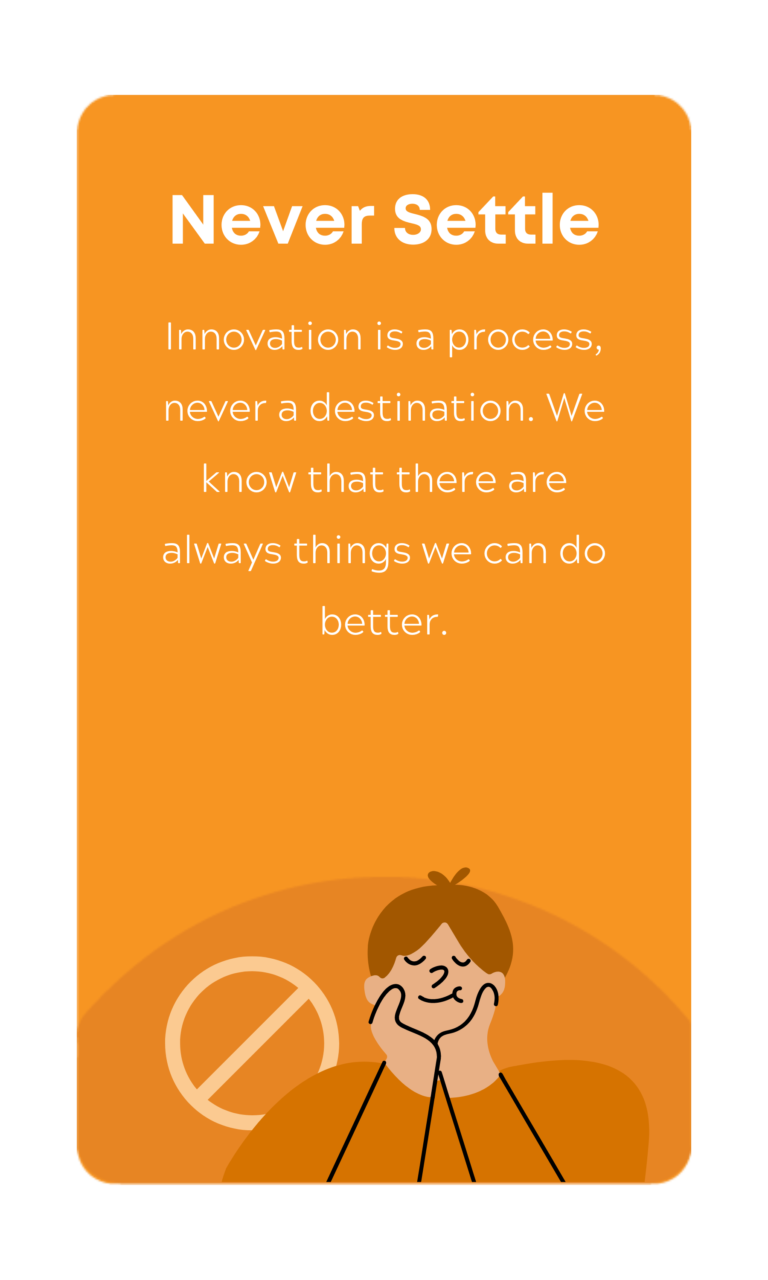 What it means:
Nobody's perfect. Here at Bukit Vista we always strive to be the best version of ourselves and to keep improving each and every day.
Try to do something to improve yourself every day.
Be proactive in finding new ways of learning.
Always keep an open mind.
There are always things to improve upon.
But do take care to not burn yourselves out! Life is a marathon, not a sprint.
---
Be Transparent.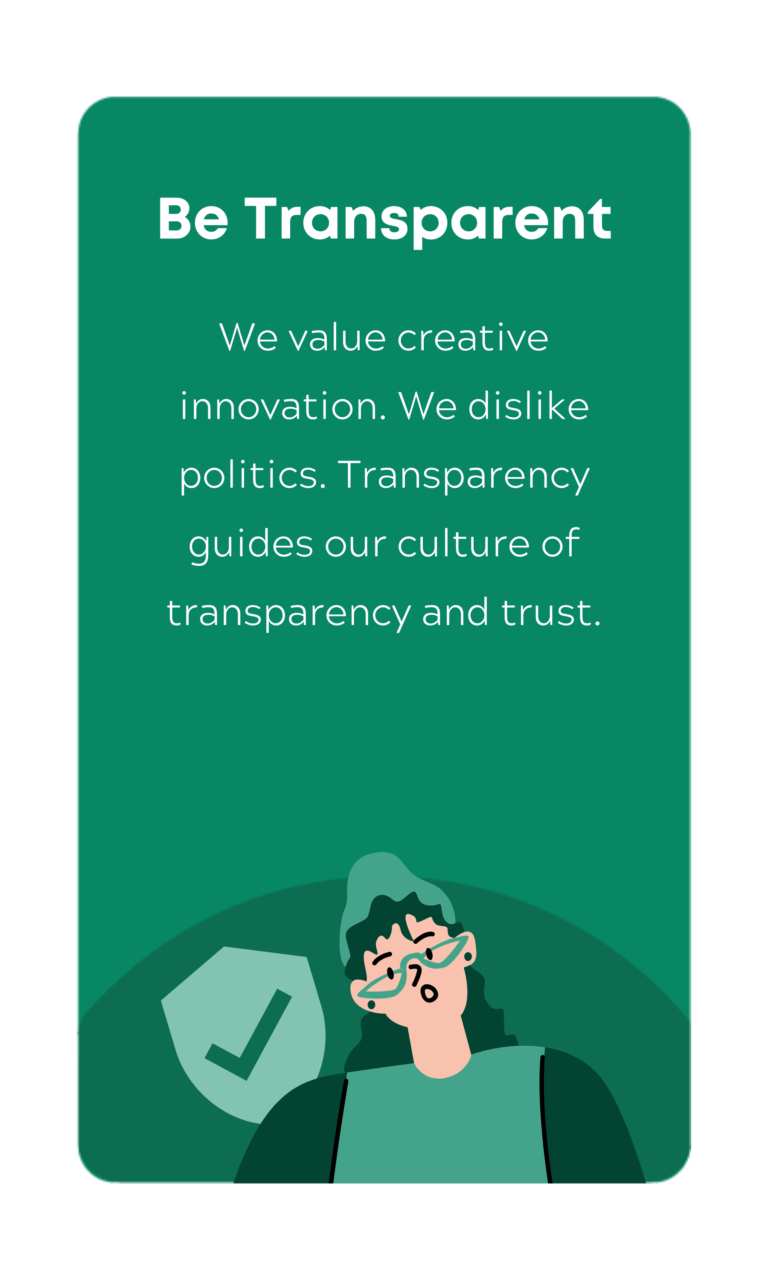 What it means:
Communication is king. Be open with your colleagues and let's all foster a culture of trust.
Let your team know if you're unwell, need help, or want something.
Update your team on your work regularly
Try to keep your Google Calendar descriptive
---
Details Matter.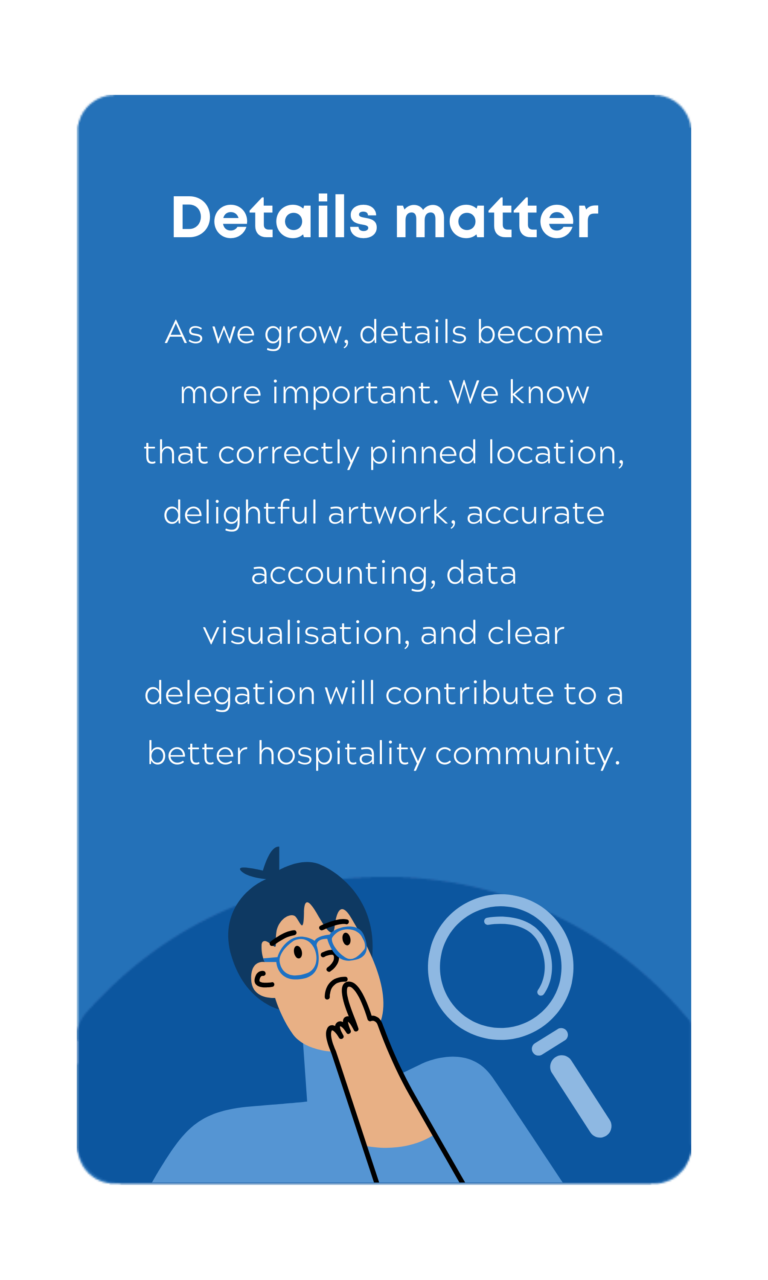 What it means:
It's important to get the little things right. True polish of work comes from doing the things that often can go unnoticed.
Keep your eyes open for the little things
Be as descriptive as possible
Make sure all avenues are accounted for
Double check everything
---
Be the Hero.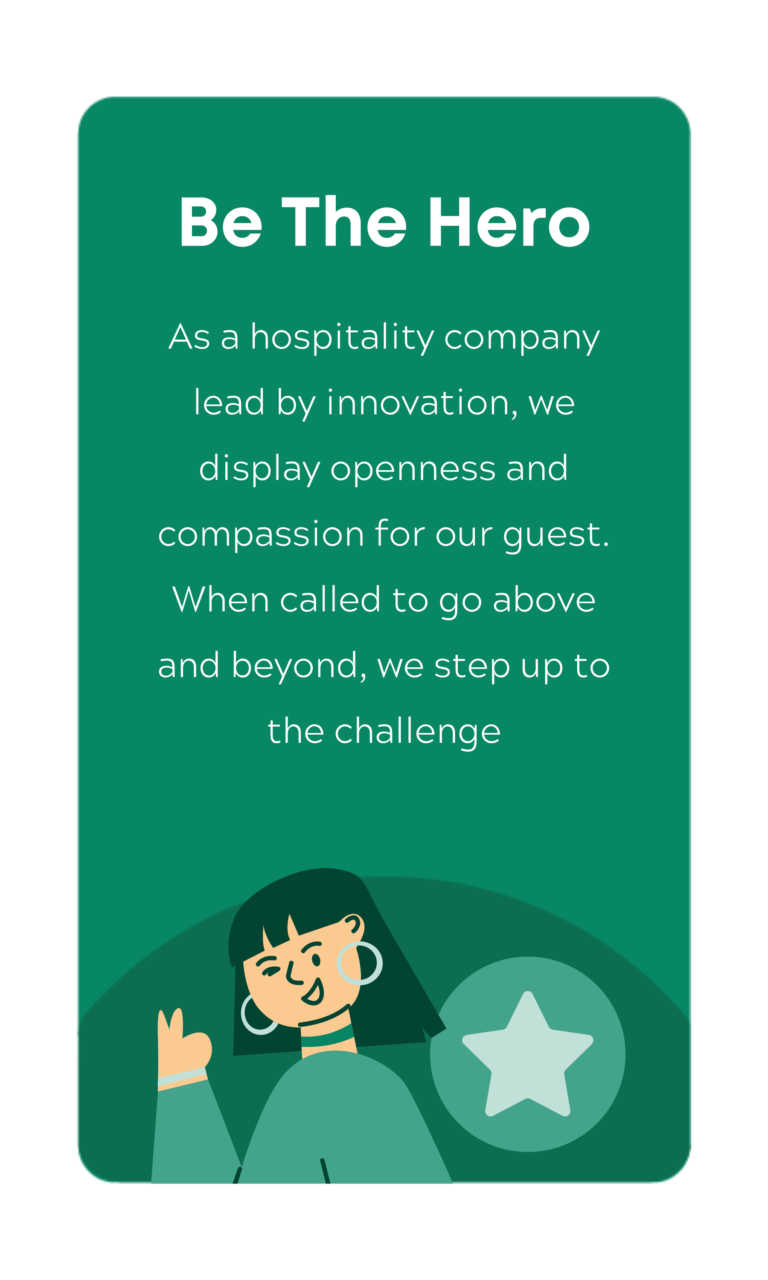 What it means:
Step up and take charge, even when the going gets tough!
You say what you think even if it's controversial
You make tough decisions when agonizing
You take smart risks
You question actions inconsistent with our values
You create new ideas that prove useful
---
Don't Assume, Use Data.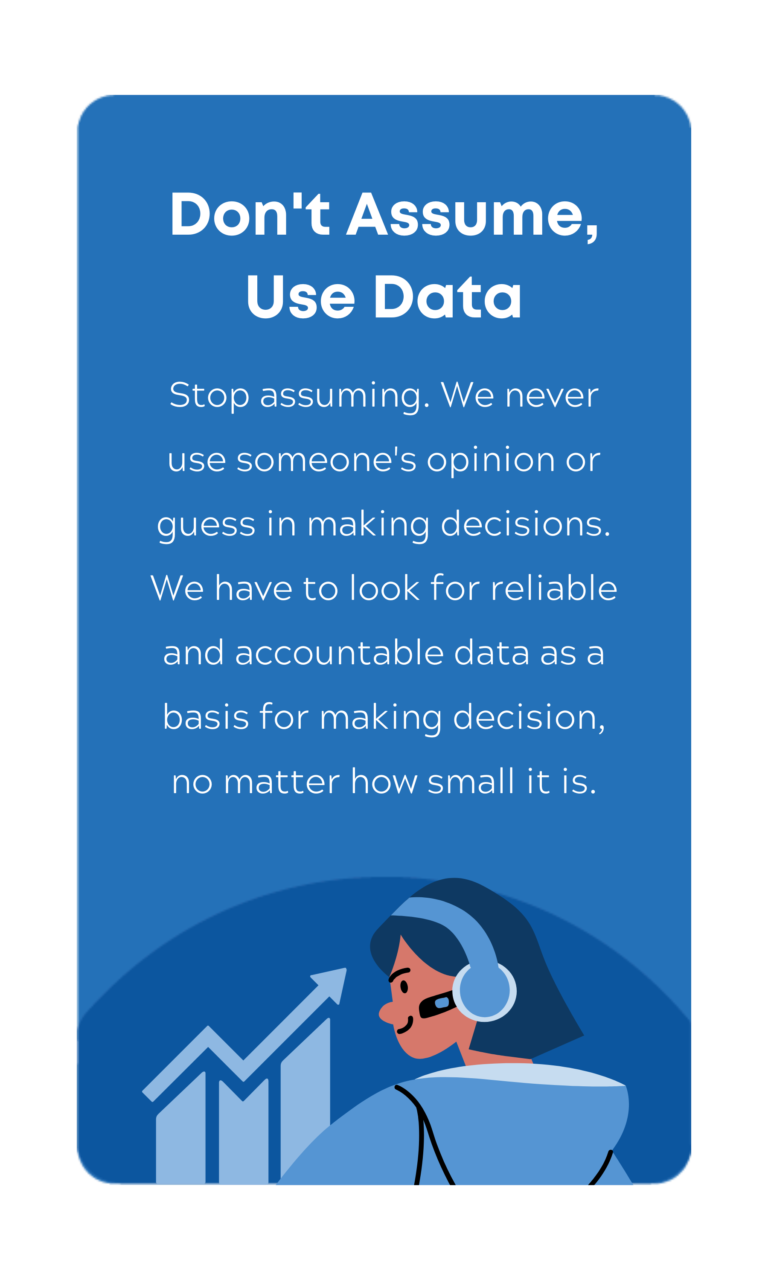 What it means:
It's easy to go with our instinct. Stop, take a step back, and try to see the different angles. Do some research. Who knows where that one little question could lead to?
Assumptions stop discovery and true knowledge from developing. We use data to prove our points, justify our decisions.
You make wise decisions – people, technical, business, & creative; despite ambiguity
You identify root causes, and get beyond treating symptoms
Your smartly separate what must be done well now and what can be improved later
You focus on great results rather than on process
Ultimately, we are trying to prioritize and make decisions that are high in both IQ and EQ