I would like to introduce you to Lilis, she leads the Business Intelligence team at Bukit Vista to make strategic business decisions for over 170+ property partners. Besides her work in Bukit Vista, she lectures at Udayana University in Bali and Is a graduate of Industrial Engineering at ITB – which essentially is the MIT of Indonesia so she probably knows a few things or two and will share some insights on improving your Airbnb performance.
You might be wondering if this is another generic blog post about Airbnb search rankings, which are already very common online and can be fairly boring reading, with no real takeaways. I'd like to offer a different, more inspirational, more delightful approach. I'd like to share practical tips, that for property owners, can make the difference between making a bit of rental income and becoming a full-time property investor.
Most property owners will make a few, easily understandable mistakes during their first experiences in a competitive marketplace like Bali. This is completely normal, and goes to show how rare it is to find educational and informative content that's useful for a rental strategy. My mission here is to remove those myths and use evidence & data based findings to guide our industry towards a sustainable and prosperous future.
Airbnb experience above 350% growth in search result since 2014 while the other platforms are showing steady pattern. The statistics shows that Airbnb might become one of the leading platform in the rental industry. Often times investors do not realize the big opportunities that might fasten their return on investment, such as optimizing Airbnb as the main marketing platform. Here we'll discuss some key factors that an Airbnb marketing expert needs to know to optimize the listing performance.
Many people think that using multi-platforms is a good way to fill their availability with bookings. In fact, distribution of availability decreases visibility in all platforms that results in not optimal engagement to the potential guests. Moreover, continuing the pandemic habits, many villa owners prefer to take an outside online platforms booking with a cheaper price to ensure occupancy. However, this is actually a short term gain only and resulting in a long term loss. This behaviour will reduce the availability, block a chance to online exposure which consequently will lower the opportunity to get bookings. Another drawback is losing a chance to get an online reviews that will become a long term assets for online marketing strategy.
Many villa owners setting up a flat prices across a certain period to optimize the nightly margin. This is a conventional concept that needs to be refresh by dynamic pricing strategy. This strategy is proven to be effective to optimize occupancy and revenue. Price is the only variable that we can control to increase earnings. There's some factors to consider in deciding the right price to be set in the right time, such as booking window, runway available, occupancy, and many more supporting factors. In relation to Airbnb algorithm, it assess how often are we updating our pricing decision that indicate the activeness of our listing. The more often we change prices, the more active our listing.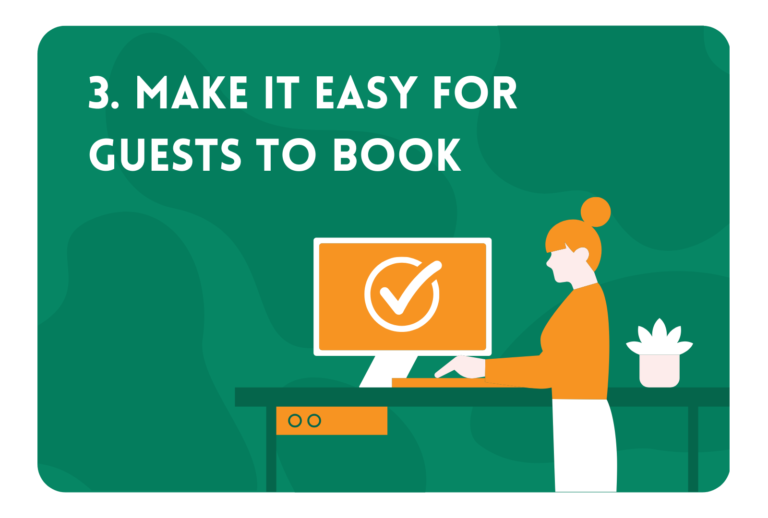 Often times, potential customers send inquiries to clarify unclear or missing information or they are required to send a request to book when they are ready to pay for the booking. This additional actions are not required if we provide a lean and complete information about our place and allowing the guest to instantly book our accommodations. Activating instant to book feature on Airbnb is an essential action to ease the booking confirmation process. Easier booking process will stimulate a higher booking pace that is also a leading indicator of successful Airbnb listing. Booking pace shows how often the guest book our accommodations online, the more often it happens the more popular is our listing.
We hope you've made it all the way to the end so far and find this post helpful for guiding your business strategy. We enjoy sharing
investment-grade findings and advice
through our over 10 years of experience here in one of the most competitive travel markets in the world. If you do plan to purchase a property in Bali, feel free to contact a representative at Bukit Vista for a free consultation and if you'd rather have us do the work of properly
managing your property
, hire Bukit Vista to manage your villa, guesthouse, resort or hotel.
Visit us to learn more about our services and mission to inspire delight through hospitality innovations that positively transform our guests, partners, and employees.