Just one month ago, we embarked on an exciting journey by welcoming the 5th batch of MBKM interns into our Bukit Vista family. The anticipation had been building for months, with thousands of enthusiastic candidates eager to join our team. These passionate individuals underwent our rigorous trial program, and from this talented pool, we carefully selected 10 interns (plus one additional member not officially part of the program). Over the next five months, they will be integral to our mission, working diligently to inspire delight to our guests, partners and employees.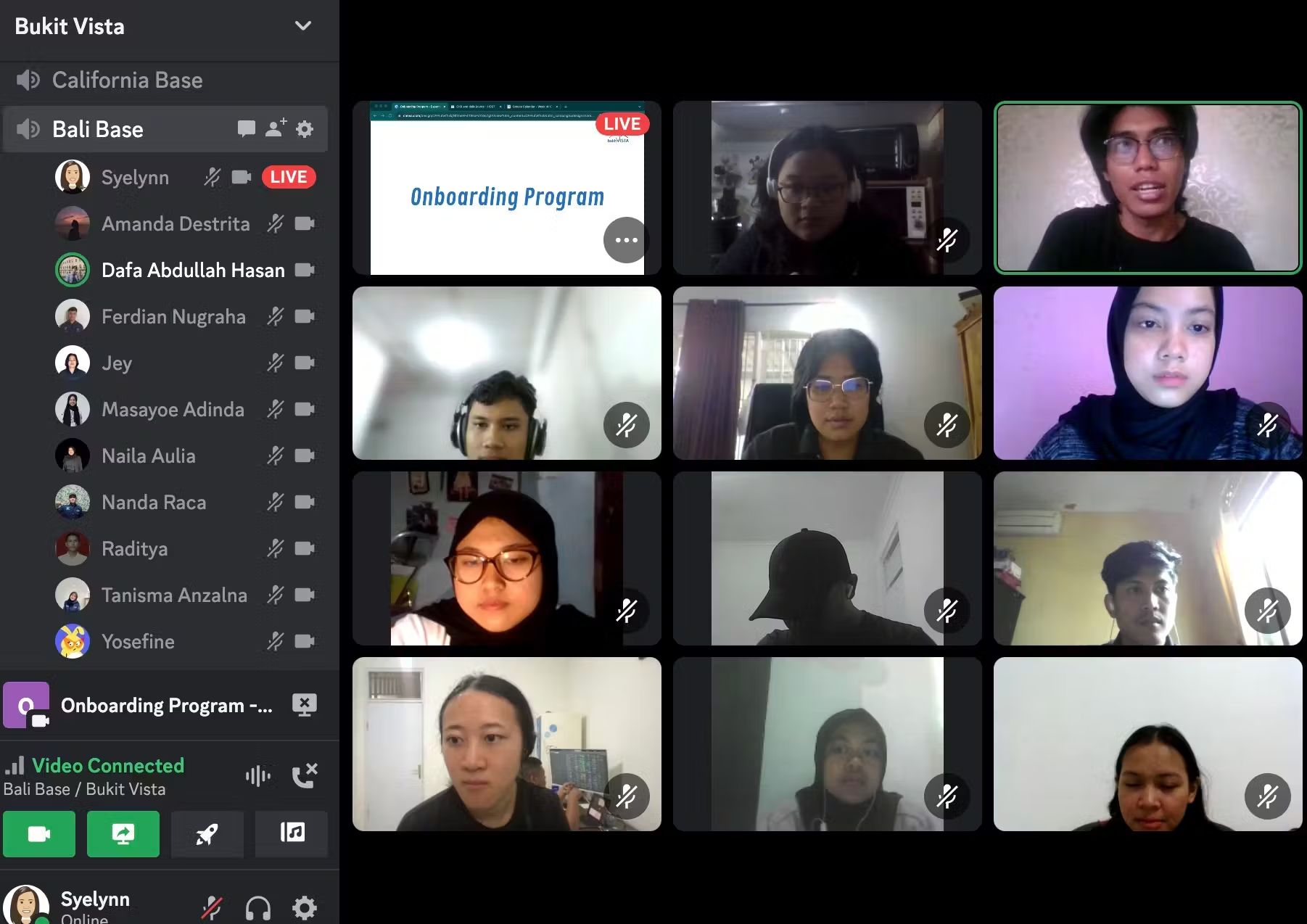 (We welcome our MBKM Interns to our onboarding program in Discord)
One of the defining characteristics of our internship program is its diversity. Our interns take on various roles within the company, ranging from Public Relations (PR) and Human Resources (HR) to Content Creation, Financial Analyst, Community Management, Guest Operations, Business Development, Business Data Scientist, and much more. Their unique skill sets and perspectives will enrich their development as well as our organization.
What truly sets our internship program apart is the opportunity for hands-on experience. Many of our interns are based in our vibrant hubs in Bali and Yogyakarta, where they have the privilege of immersing themselves in the field. They gain invaluable firsthand insights into the intricate workings of the hospitality industry, learning how to address real-world challenges and contributing to the latest innovations within our company.
At Bukit Vista, we believe in nurturing talent, fostering innovation, and providing a platform for growth. If you share our passion for transforming the hospitality industry and aspire to be part of a dynamic team dedicated to inspire delight, we invite you to explore our internship opportunities. Discover how you can join us in shaping the future of hospitality by visiting our
careers page.
Don't miss out on the chance to be a part of our vibrant and forward-thinking community. Join us today and help us redefine the hospitality experience for guests and partners around the world.