Hey , it's Feby! I'm thrilled to share my insights on whether investing in Bali property is still promising. Having spent countless hours studying the property market and getting to know property investors during my time at Bukit Vista,  I've gained a general understanding of the Bali property market. So here are what I found.
Investment opportunities in Bali
Bali, the tropical island in Indonesia, presents an array of investment opportunities for those seeking to invest in Southeast Asia. Bali's economy has seen significant growth in recent years, with tourism being one of the primary drivers. As the island continues to attract millions of visitors each year, the demand for quality accommodation, restaurants, and other tourist-related services is increasing. Investors can take advantage of this by investing in the hospitality industry, such as hotels, resorts, and villas.
Another potential investment option is in the property market, as Bali's real estate sector is seeing steady growth, particularly in areas such as Seminyak, Canggu, and Ubud. Bali also presents an opportunity for investors in the agriculture industry, with the island's fertile land ideal for the production of rice, coffee, and spices. With its strategic location, ease of doing business, and investor-friendly policies, Bali is a destination of choice for investors looking for long-term gains in Southeast Asia.
Over the past few decades, investing in Bali property has become a high trend as Bali has emerged as one of the world's most popular tourist destinations. The recent surge in arrivals at I Gusti Ngurah Rai International Airport during January has been met with enthusiasm by the airport's general manager, Handy Heryudhitiawan.
As per the latest statistics, there was a remarkable 163% increase in the number of visitors arriving at the airport in January compared to the previous period. This data is indicative of the continued growth and potential of Bali's tourism industry.
But what has led to Bali's meteoric rise as a travel hotspot? In this article, we'll explore the various factors that have contributed to the growth of tourism in Bali, from infrastructure development and affordable travel to social media marketing and local hospitality. By examining these factors, we can gain a deeper understanding of what makes Bali such a unique and compelling destination for travelers of all ages and backgrounds.
1. Natural beauty and cultural attractions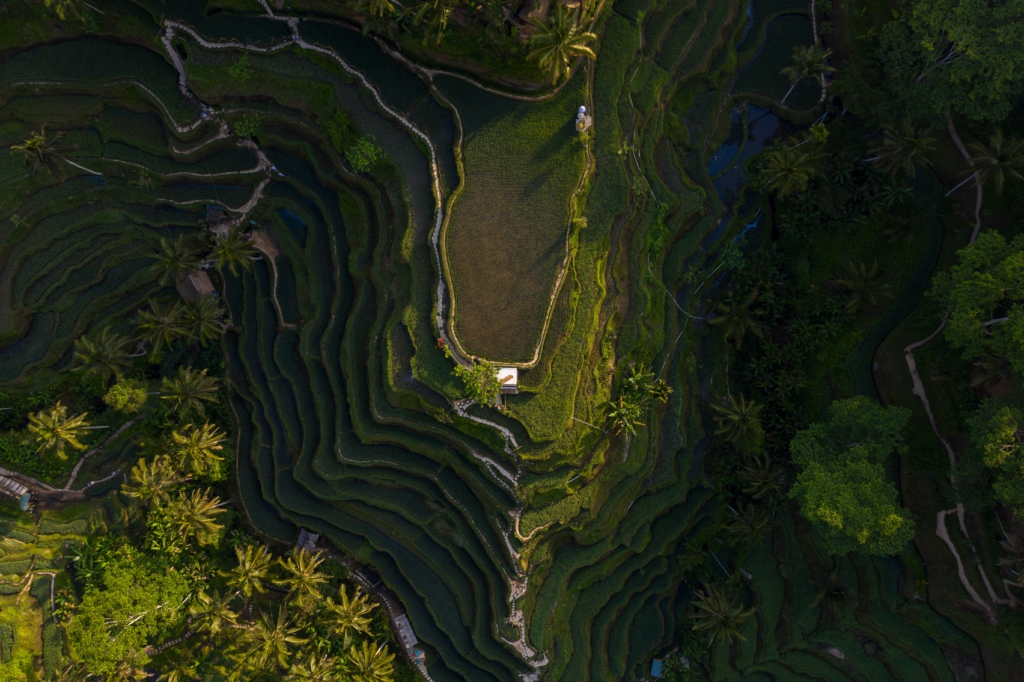 Bali once won the title of "World's Favorite Tourism Destination" at the PVK Award 2020 is definitely not without a reason. Over the years, Bali has been renowned for its stunning beaches, dense forests, and beautiful rice terraces on the international scene. The island also has a rich cultural heritage, including traditional dances, ceremonies, and temples.
The beauty preserved by Bali has even invited world artists to vacation in Bali. The Kardashian clan, David Beckham, Paris Hilton, and many other artists have already set foot on this paradise island. So there is no need to doubt why Bali is one of the top destinations in Asia and even the world. Bali, which provides a unique and memorable travel experience, makes anyone who has visited must fall in love.
2. Hospitality business opportunities
As of 2019, Bali welcomed 6.3 million tourists, including both domestic and international visitors. This staggering number of tourists contributed to the rising demand for villa rentals, hotels, and other types of accommodation in Bali.
Some tourists prefer to stay in luxurious hotel rooms, whereas others prefer to indulge in a pleasant stay in either a guesthouse or an Airbnb villa to get a taste of Bali's authentic style of living.
If you are one of the investors who plan to investing in Bali property and gain handsome profits from running an accommodation business, be it a villa, a guesthouse, or a hotel, you have come to the right place.
If you're interested investing in Bali property but confused about how to manage it for long-term sustainability? You can start learning it through our article on Bukit Vista or consult your plans with us. Contact us here. 
3. Marketing and promotion
Bali has invested heavily in marketing and promoting itself as a tourist destination, particularly through social media and influencer campaigns. This has helped to increase awareness and interest in the island among potential visitors.
Bali's Tourism Office has introduced a new initiative called the 'We Love Bali' campaign, with the aim of receiving substantial donations from tourists visiting the island. The campaign's framework was discreetly launched in 2022.
The Tourism Office is currently making the We Love Bali campaign more widely known to the public, although it was initially launched in 2022. A comparable campaign with the same name was also introduced in 2020, where content creators were invited to collaborate with the tourism sector.
The main goal of the We Love Bali campaign is to urge tourists to voluntarily donate to the provincial tourism office and government, which will then use the funds to support the conservation of the island's cultural and natural heritage. This has helped to increase awareness and interest in the island among potential visitors.
4. Infrastructure development
Compared to other popular tourist destinations, Bali is considered a reasonably priced travel option, particularly for visitors from countries with stronger currencies. Generally, expenses such as accommodation, food, and transportation are more affordable in Bali.
The projected daily expenditure per traveler in Bali is approximately $60, on average. This estimate includes approximately $20 for food, $8 for local transportation, and just under $40 for accommodation per night. However, as every traveler's itinerary and preferences differ, the total cost of the trip will ultimately depend on how they choose to allocate their time and budget.
In conclusion, with its growing reputation as a center for innovation and entrepreneurship, Bali offers investors an opportunity to investing in Bali property, which is in the island's tourism industry and help fuel its continued growth.
By Investing in Bali property, you can not only achieve financial returns but also contribute to the island's economic and social development. So, if you're looking for a new investment opportunity that offers both potential returns and a chance to make a positive impact, consider investing in Bali property. Let's check our website how we can help you to achieve your investment goals optimally. Visit us here