Greetings! I like to introduce our community manager intern at Bukit Vista, Dinda. Her work revolves around creating a welcoming and engaging environment for every owner of the property as our partner. She facilitate connections, address inquiries, and ensure their comfort communicating with us and the guests. With a spirit of sharing a positive transformation journey, we are excited to share our inspiring transformation story about our impactful gathering with our housekeepers!
At Bukit Vista, we firmly believe that the heart of our guest's comfort lies in the hands of our housekeeping team. Their meticulous efforts, attention to detail, and unwavering dedication contribute significantly to creating a welcoming and pristine environment for each guest. Recognizing their pivotal role, we acknowledge the importance of addressing their concerns and fostering a sense of empowerment within our team.
The gathering, which was held in an atmosphere of openness and collaboration, enabled our housekeepers to voice their observations and insights regarding the daily operations. Their valuable feedback shed light on areas where improvements could be made and reaffirmed our belief in the power of mutual respect and active listening. Moreover, the event was not only a gathering for addressing challenges but also an opportunity to celebrate the successes and milestones achieved by our housekeeping team. We applauded their hard work, shared success stories, and underscored our unwavering commitment to recognizing their vital contributions.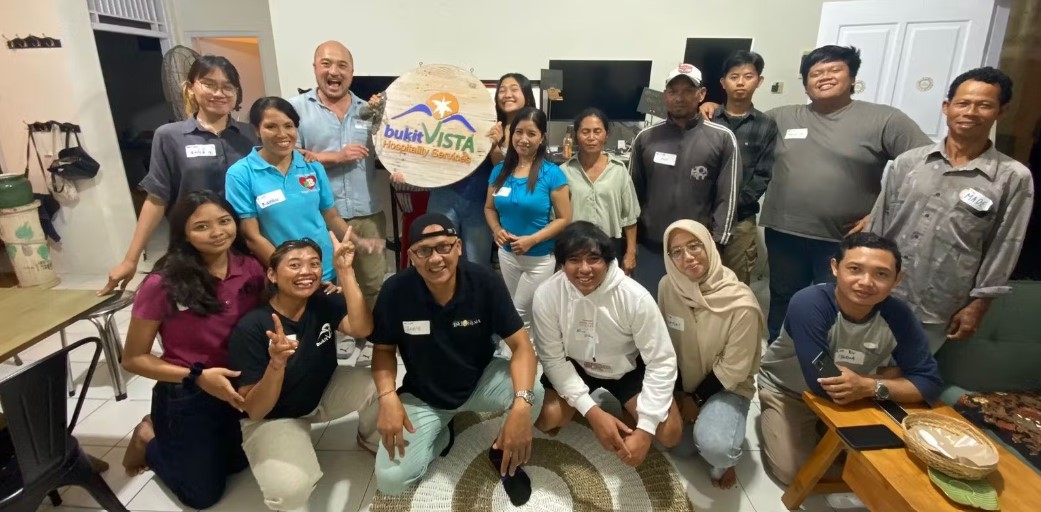 Listening, Learning, and Liberating Solutions
At the heart of the evening lay a discussion on the daily challenges faced by our dedicated housekeeping teams. We provided a platform for their voices to resonate, concerns to be acknowledged, and ideas to flourish. As the moon cast its shimmering light, each voice contributed to a tapestry of insights that not only validated their experiences but also underscored our commitment to addressing these challenges head-on.
As one of our Housekeeping staff, Ms. Rambu said "I am delighted to be a part of the leading management team in Bali. This experience has proven to be exceptionally valuable, as it has not only honed my professional skills but also provided insights into creating an exceptional vista. Additionally, I have gained the ability to attract and cater to tourism guests effectively"
Cleanliness Standard Settings Through Onsite Training
 By holding Onsite Staff Training and Coaching (GX5) training, a transformative approach that encapsulates Growth, Excellence, Innovation, Passion, and Teamwork, we encourage every housekeeper to meet our standard of cleanliness we have set. Through interactive sessions and continuous learning, GX5 elevates our services, fosters a culture of improvement, and ensures exceptional guest experiences at every turn by setting the room based on the standard we explained to our heroes' housekeepers.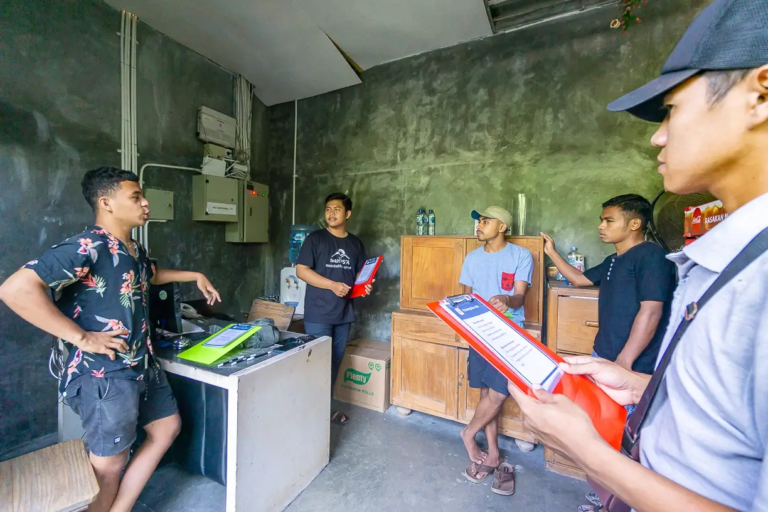 A Gratitude-Filled Path Forward
In our operations, housekeeping teams are the architects of remarkable memories—through meticulously prepared rooms, spotless surfaces, and welcoming smiles. We honor their passion and pivotal role in shaping our properties' stories. United in purpose, we anticipate the positive impact of these dialogues on our operations and guest experiences. Together, we elevate excellence, leaving indelible impressions that define Bukit Vista's standards. Please do check our other property management service that we provide.
Guided by the bonds formed beneath the Balinese sky, we're poised to enhance guest experiences and nurture a united community.