As a marketer at Bukit Vista, a property manager in Bali for 100+ properties, I know firsthand that buying land in Bali can be a complex process. Thankfully our community experts of developers and legal advisory services have taught us all we need to know to buy land in Bali. 
Buying Land in Bali: Everything You Need to Know
Bali, known for its breathtaking landscapes, vibrant culture, and tranquil atmosphere, has become an enticing destination for property investment, particularly in land acquisition. Whether you're considering building your dream home, investing in a vacation property, or engaging in a long-term investment, understanding the ins and outs of buying land in Bali is crucial. In this guide, we will delve into the various aspects of purchasing land in Bali to help you navigate the process effectively.
Understanding the Bali Property Market
The allure of the Bali property market lies in its captivating blend of natural beauty, diverse landscapes, and rich cultural tapestry. Investors are drawn to Bali for its idyllic beaches, lush rice terraces, volcanic mountains, and tranquil countryside. Whether one seeks a beachfront paradise, a secluded countryside escape, or a vibrant urban setting, Bali offers it all.
As of 2023, Bali property market has seen a tremendous growth, with many investors seeing the potential of the island's property market. The long-term outlook for Bali's property market remains positive, driven by the island's popularity as a tourist destination and the increasing number of foreign investors looking to purchase properties in Bali.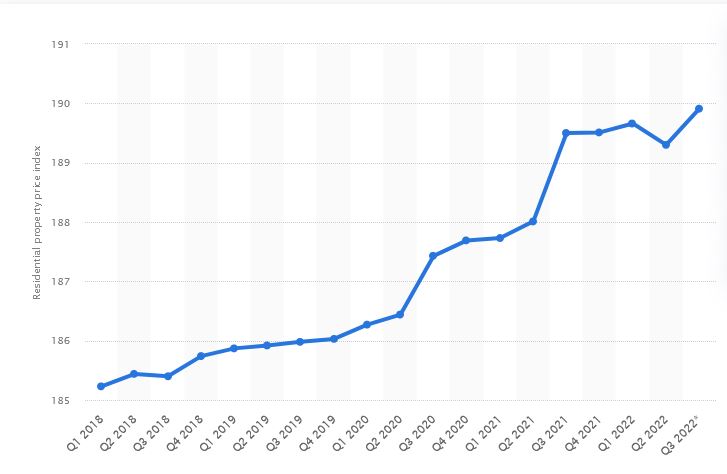 What Makes Bali Attractive for Buyers
Bali's burgeoning tourism industry and a growing expatriate community contribute to the increasing demand for real estate. The island's economy heavily relies on tourism, making it an attractive location for property investment. As tourists flock to the island seeking unique experiences, savvy investors recognize the potential for lucrative returns on property investments. This sustained interest in the Bali property market underlines its promise and makes it an enticing prospect for both local and international buyers.
Legal Considerations When Buying Land in Bali
Foreign Ownership Regulations
One of the key legal considerations when buying land in Bali pertains to foreign ownership. The Indonesian government has certain restrictions on land ownership by non-Indonesians. Understanding these regulations is crucial to avoid legal complications and ensure a smooth purchasing process.
Foreigners are generally prohibited from owning land outright in Indonesia. However, they can acquire land through leasehold agreements or by forming a legal entity with Indonesian partners.
The Role of Legal Advisors
Engaging the services of a qualified legal advisor or notary is highly recommended when navigating the legal aspects of buying land in Bali.
They can provide valuable guidance on compliance with local laws and regulations, ensuring a secure and legal transaction.
Types of Land Ownership in Bali
Hak Milik (Freehold) Ownership
Hak Milik, also known as freehold ownership, grants the buyer full rights to the land and any permanent structures on it. However, as a foreigner, you cannot own land under this category.
Hak Pakai (Leasehold) Ownership
For non-Indonesians, Hak Pakai, or leasehold ownership, is the most common form of land ownership. It allows you to lease land for an extendable period, usually up to 25 years with an option for extension.
Conducting Due Diligence
Importance of Due Diligence
Conducting due diligence is a critical step in the land acquisition process. It involves thoroughly researching and verifying the property's legal status, ownership history, potential encumbrances, and other relevant factors to ensure a transparent and safe transaction.
Steps in Due Diligence
Verify Ownership and Titles: Confirm the legitimacy of the seller's ownership and ensure there are no disputes or conflicting claims.

Check Zoning Regulations: Understand the land's zoning regulations and restrictions that might affect your intended use of the property.

Assess Land Titles: Verify that the land has a clear and marketable title that allows for a smooth transaction.
Land for Sale – Where to Search and Find Your Dream Land 
Whether you're looking to invest, build a vacation home, or settle down in this tropical haven, finding the perfect plot of land is the first step. Explore various ways to discover land for sale in Bali, ranging from online sources to traditional methods.
Local Real Estate Apps and Websites:
In the digital age, real estate apps and websites have become a primary source for finding land for sale in Bali. Some popular platforms to explore include Websites like Lamudi and Rumah123 with numerous land listings in Bali, complete with property details, images, and contact information.
Social Media Platforms:
With the increasing use of social media for real estate marketing, consider exploring these platforms:
Facebook Groups: Join Bali-specific real estate or property groups to stay updated on land listings, connect with sellers, and share your requirements. Use phrases like "Bali land for sale" and "where to buy land in Bali" when searching for relevant posts.
Instagram: Many real estate agents and property developers in Bali maintain Instagram accounts showcasing their land listings. Use relevant hashtags like #BaliLandForSale to discover options.
Real Estate Agents:
Local real estate agents are your go-to experts when it comes to finding Bali land. They are well-versed in the Bali property market and usually offer personalized recommendations tailored to your needs. Our community experts of real estate agents can also help you find your preferred land.
Exploring Locally:
Sometimes, the best opportunities are discovered by exploring Bali in person. If you're in Bali, you can take a leisurely drive around the island's scenic landscapes keeping an eye out for "Dijual" signs (Indonesian for "For Sale"). Or consider hiring a professional land surveyor who can provide insights into available land in your preferred location.
The Land Buying Process in Bali
Step-by-Step Guide
Engage a Notary: Seek the assistance of a notary who will draft and review the sales and purchase agreement, ensuring it adheres to Indonesian laws and regulations.

Due Diligence: Conduct thorough due diligence to verify the property's legality and suitability for purchase.

Negotiate Terms and Price: Negotiate the terms and price of the land with the seller, seeking guidance from a real estate agent if needed.

Deposit and Sales Agreement: Place a deposit and sign a sales agreement, detailing the terms and conditions of the purchase.
The Roles of Notaries and Agents
Notaries play a crucial role in the land acquisition process by overseeing legal aspects and documentation. Real estate agents, on the other hand, assist in finding suitable properties, negotiating deals, and facilitating the transaction.
Common Pitfalls to Avoid
Pitfalls in Land Acquisition
Undefined Legal Framework: Failing to understand the legal framework and foreign ownership regulations can lead to disputes and loss of investment.

Incomplete Due Diligence: Inadequate due diligence can result in unforeseen legal or financial issues after the purchase.
Preventing Disputes and Fraud
Seek Professional Assistance: Engage legal advisors and real estate professionals to guide you through the process and ensure a smooth transaction.

Verify Documentation: Scrutinize all documents, ensuring they are authentic and in compliance with Indonesian laws.
Conclusion
Buying land in Bali can be a rewarding investment, but it's essential to navigate the process with caution and thorough knowledge of the legal and regulatory landscape. By understanding the property market, legal considerations, types of ownership, conducting due diligence, and following the right steps, you can make an informed and successful land purchase in this stunning island paradise.
Ready to explore property investment opportunities in Bali?  Contact us to learn more about buying land and investing in the captivating properties of Bali.