Welcome to Bukit Vista
As a Property Manager, you will be responsible for ensuring the smooth operation and optimal guest experience across our vacation rental properties in Bali, with an added layer of AI understanding. Your role will involve actively identifying potential issues that may affect guest satisfaction, aided by AI-driven predictive analysis, and taking prompt and effective measures to resolve them. With expertise in MEP (Mechanical, Electrical, Plumbing) systems and people management, you will play a vital role in maintaining property standards and ensuring guest comfort, with AI-driven insights to enhance your decision-making processes.
What will you do:
Property Operations: Oversee the day-to-day operations of multiple vacation rental properties, ensuring they are well-maintained, secure, and operating efficiently.
Guest Experience: Proactively identify and address any issues that may impact guest experience quality using AI-driven tool analysis, promptly resolving guest complaints or concerns to ensure their satisfaction.
Maintenance and Repairs: Coordinate and schedule necessary repairs, maintenance, and servicing of MEP systems, appliances, furnishings, and other property features to maintain excellent property condition and functionality.
Vendor Management: Source and manage relationships with vendors, contractors, and service providers for property maintenance, repairs, and other related services, ensuring quality and timely execution of tasks.
Property Inspections: Conduct regular inspections of properties with the aid of AI-assisted tools to help assess cleanliness, functionality, and adherence to quality standards, taking corrective actions as required.
Team Management: Supervise a team of on-site staff, including housekeeping, maintenance personnel, and security staff, providing guidance, training, and support as needed to maintain high standards of service delivery. Utilize AI for optimizing staff scheduling and task allocation.
Safety and Compliance: Ensure properties comply with safety regulations, local laws, and company policies, including fire safety, health, and security protocols.
Inventory Management: Maintain accurate inventories of property assets, furnishings, and supplies, coordinating procurement and replenishment as necessary, with the help of AI tools.
Reporting and Communication: Generate regular reports on property performance, maintenance activities, guest feedback, and other relevant metrics, using AI-generated insights for data-driven decision-making and communicating updates to the management team.
Take a look at how our Property Manager, Tendi, excels in his role. His activities below showcase a commitment to excellence, from strategic partner meetings to enhancing guest experiences and overseeing efficient property operations and maintenance. Tendi's dedication is a testament to the high standards we uphold in every aspect of our hospitality service.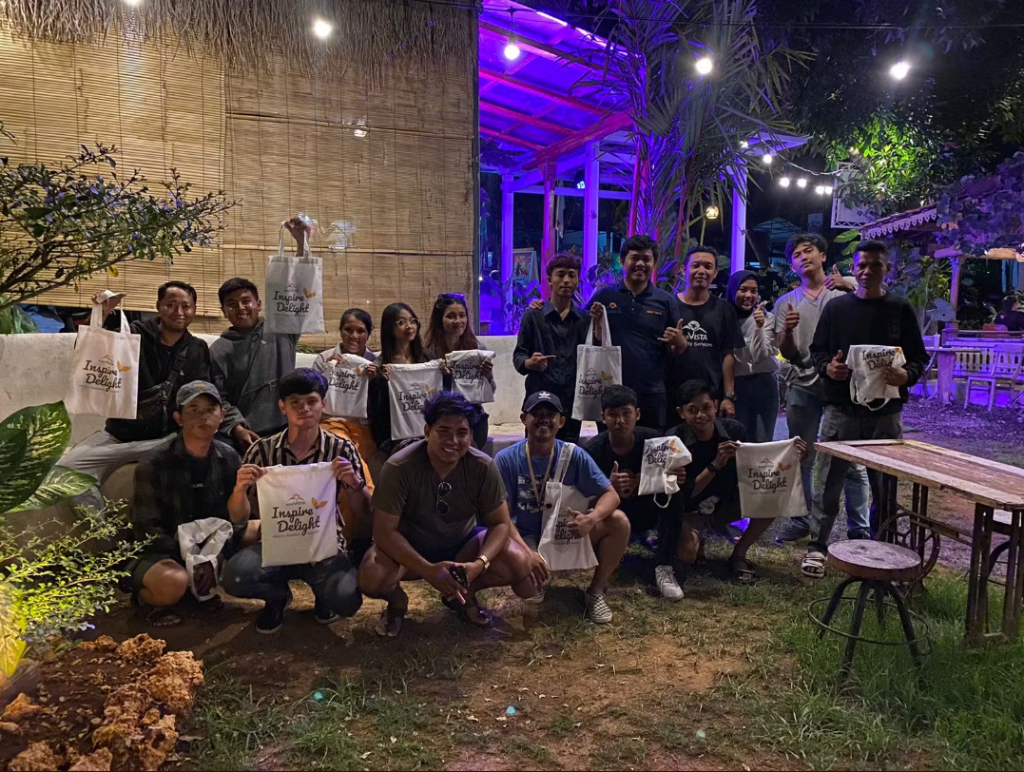 Qualifications:
Bachelor's degree in Hospitality Management, Business Administration, or a related field. Relevant certifications or training in property management is a plus.
Growth Mindset, Bias to Action, and Self-Learning Attributes.
Proficiency in using AI-powered tools to improve daily work efficiency.
Proven experience in property management, preferably in the vacation rental industry, with a track record of managing multiple properties effectively.
Strong knowledge of MEP (Mechanical, Electrical, Plumbing) systems and their maintenance requirements.
Excellent problem-solving and decision-making skills, with the ability to address issues efficiently and effectively.
Strong interpersonal and communication skills, with the ability to interact with guests, property owners, and team members in a professional and courteous manner.
Prior experience in people management, with the ability to lead, motivate, and manage a diverse team.
Detail-oriented with a commitment to maintaining high-quality standards for property presentation and guest satisfaction.
Familiarity with property management software and tools is a plus.
Ability to work under pressure and adapt to changing priorities in a fast-paced environment.
Fluent in written and spoken English. Knowledge of additional languages, particularly Indonesian, is advantageous.
Your role is expected to have operations leadership level. To learn more about what operations leadership means, you can read further here.
 
What is it like to work at Bukit Vista?
Let's hear what our interns and employees say about it.
Nestled in the dynamic world of property management, Bukit Vista stands as a beacon of innovation...
Feel that you might be the right talent we're looking for?
Send over your application form by clicking the apply button below! Make sure that your CV is updated and the application form is in English, submitting a LinkedIn profile or past projects would be a plus! Last but not least, we like candidates that are passionate about hospitality, interested in technology, and enjoy a fun workspace with lots of collaboration.